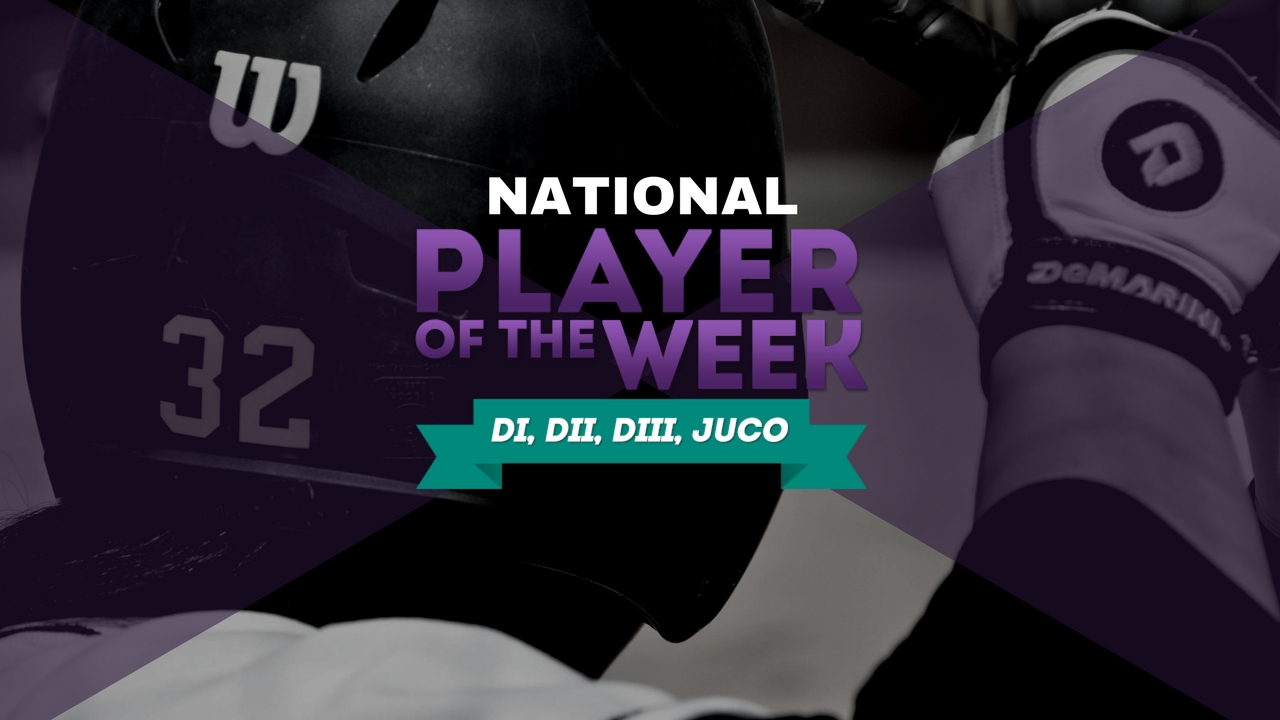 Fastpitch News has released its February 12, 2018, College Softball Players of the week awards. All nominations will be considered and are due each Monday by 3:00 pm eastern time. Please submit to rankings@fastpitchnews.com for review.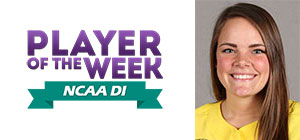 Gwen Svekis
Senior
Oregon
Svekis displayed power this past weekend posting a .500 batting average with five home runs on the weekend. That resulted in a 1.438 SLG with 12 RBI's and nine runs. Svekis struck out just once and helped the Ducks start the season undefeated.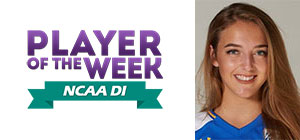 Holly Azevedo
Freshman
UCLA
Azevedo got her college career off to a great start posting a 3-0 record opening weekend. Not only did she get the win in three games she posted a 0.69 ERA allowing just one earned run. She struck out 11 and the opposition hit just .196 against her.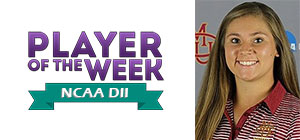 AnnMarrie Torres
Sophomore
Colorado Mesa
Torres played long ball this past weekend hitting four home runs and racking up 12 RBI's. She batted .500 and added two doubles along the way. That was all good for a 1.500 SLG.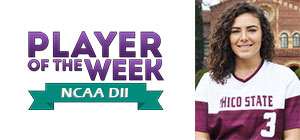 Haley Gilham
Senior
Chico State
Gilham was a perfect 2-0 over the weekend working 14 innings. Both wins were shutouts. On the weekend she struck out 11 while walking just two.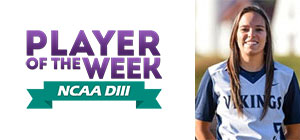 Brittany Tuttle
Senior
Berry College
Tuttle we impressive at the plate this weekend going 8-12 resulting in a .667 average. On the weekend she also had one double and one triple along with five RBI's. She added six runs as well.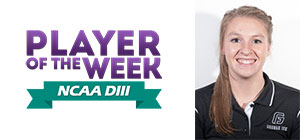 Madison Sorensen
Senior
George Fox
Sorensen went 3-0 this past week throwing a total of 13 innings. In the three wins, she struck out 12 while walking none and allowed just two earned runs.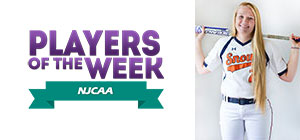 Brooke Brown
Freshman
Snow
Brown exploded for four home runs and seven RBI's this weekend. She also added two doubles while posting a .421 average over five games.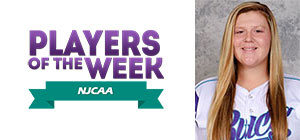 Giovanna Watts
Sophomore
Florida Southwestern
Watts had a good weekend including a big win for the Bucs over Salt Lake 3-2. She went 3-0 the past week throwing a total of 15 innings to secure the three wins. She had eight strikeouts and for the season she now sits with a 1.00 ERA.