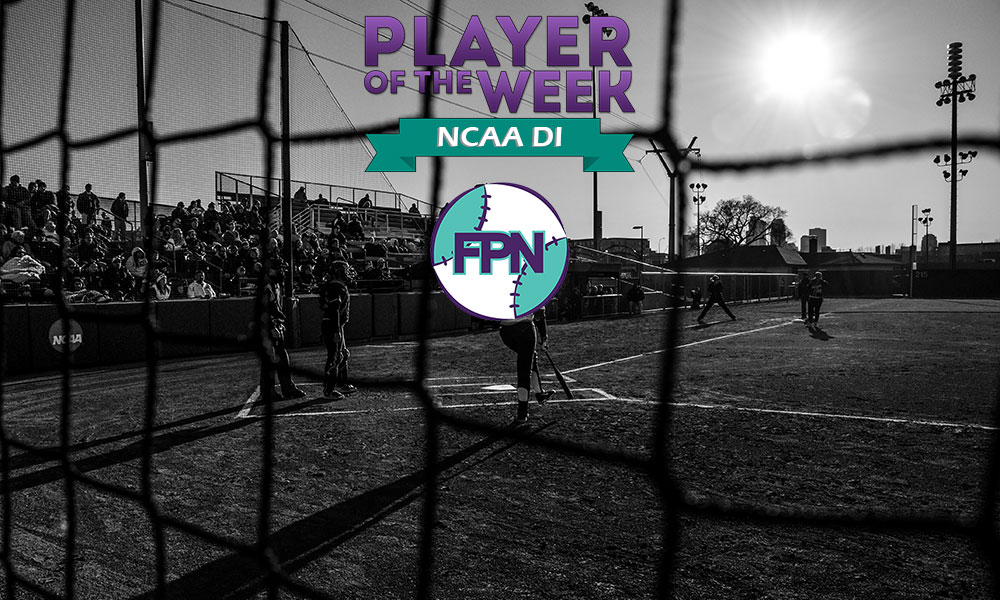 Fastpitch News has released its April 25, 2017, NCAA DI Players of the week awards. All nominations will be considered and are due each Monday by 3:00 pm eastern time. Please submit to rankings@fastpitchnews.com for review.
DJ Sanders
Louisiana at Lafayette
Sanders continued here impressive season last week in the four games she played. She went 5-for-6 with nine walks, 10 RBI, 13 runs and four home runs. For the week she had an amazing slugging percentage of 2.833, a batting average of .833 and an on-base percentage of .933.
Kelsey Waters (Stetson): Waters batted .700 on the week with one home run and four RBIs. She finished with a 1.200 slugging percentage and .727 on-base percentage for the week.
Kylie Holton (Morehead State): Holton hit a perfect 6-for-6 and a batting average of 1.000, including a grand slam, in a doubleheader against Southeast Missouri on Saturday.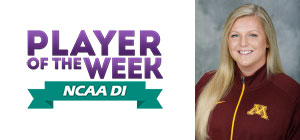 Sara Groenewegen
Minnesota
Groenewegen had one of her most impressive weeks in the circle ever with two wins against Iowa and one against Wisconsin. She went 3-0 and had 35 strikeouts while only walking two batters and not allowing a run.
Kelly Barnhill (Florida): Barnhill had another strong week going 2-0 with 25 strikeouts over 12 innings. She allowed zero earned runs, walked just one and allowed only four hits.
Kelsey Kessler (Cal State Fullerton): Kessler went 3-0 this past week. She did not allow a run in 14.1 innings pitched over the three appearances and struck out 15.