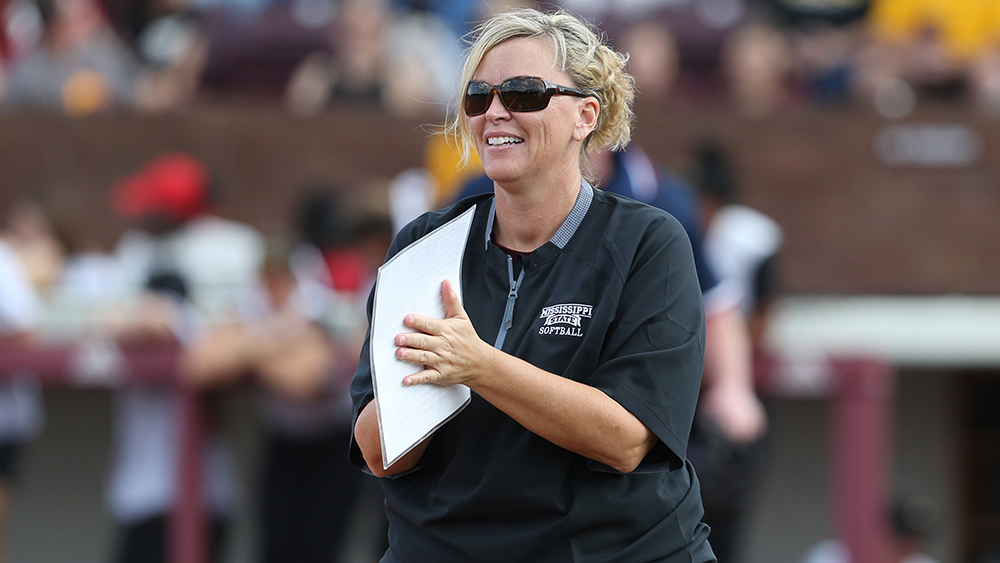 After eight seasons, Vann Stuedemann has been relived of her duties as the head coach of Mississippi State as first reported by Justin's World of Softball and confirmed through other sources.

In her tenure the Bulldogs posted a 69-127 record in SEC play. She also lead State to even NCAA Tournament appearances and recorded 33 or more wins in seven of those seasons.

From her biography on Mississippi State's athletic website, "Prior to her arrival in Starkville, Stuedeman helped Alabama claim three SEC regular-season titles en route to reaching the Women's College World Series six times.

As an assistant coach since 2001, Stuedeman helped the Crimson Tide go 579-150 from 2000-11 (.794), including a sparkling 243-70 record inside the SEC. Stuedeman anchored a staff that had an ERA under 2.00 in eight of her 11 campaigns, struck out an average of 485 batters per season and held opponents scoreless in 221 games. The 2011 staff led the SEC in ERA, giving Stuedeman's staff a top-20 ERA nationally in five of the previous six seasons before she left Alabama."

Find her full biography on Mississippi State's website, here.