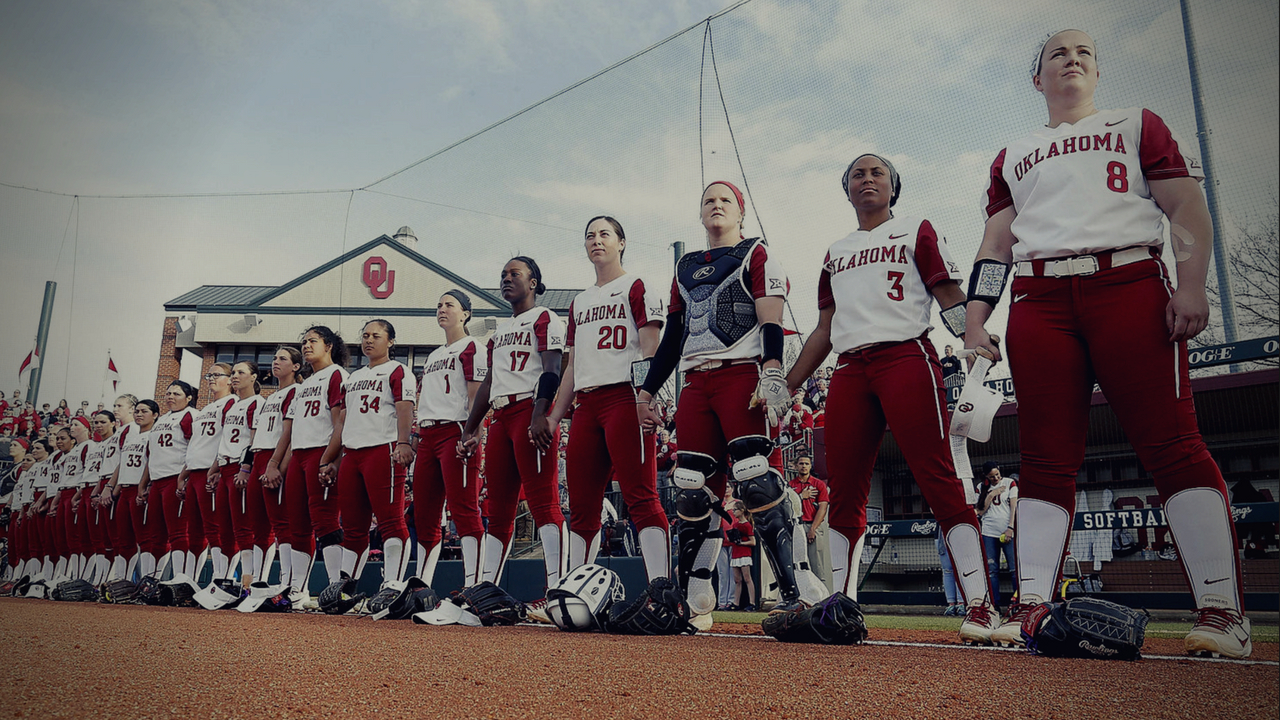 The Oklahoma Sooners (53-3) will face off against the Arkansas Razorbacks (42-15) in the NCCA Softball Super Regional in Norman, Oklahoma. Game one will kick off on Friday at 4 p.m. CT.
The Sooners will be taking the field for their ninth Super Regional in a row, after securing three dominant wins from Regional play last weekend. Oklahoma earned wins against Boston University, Tulsa, and Missouri to move on and host Supers.
The Razorbacks, on the other hand, will be competing in their first Super Regional in program history. Arkansas advanced out of the Regional round after earning wins against DePaul and Wichita State twice in Fayetteville.
At the Plate
Oklahoma enters Supers with a .331 team batting average. The Sooner offense scored 24 runs over the three Regional games last weekend, while their opponents scored zero. Sydney Romero continues to lead the team in batting with a .443 average of her own. The junior has recorded 74 hits and has maintained a .503 on-base and .743 slugging percentage in 2018. Freshman Jocelyn Alo has been coming into her own as OU climbs deeper into the season. Alo holds a .417 batting average, a .960 slugging percentage and has hit 25 home runs on the year.
The Razorbacks hold a .282 team batting average and is led by Hannah McEwen's .341 average. McEwen has recorded 62 hits, 12 home runs, and has a .588 slugging percentage. The Arkansas offense has four players batting over .300 which is admirable in the SEC conference.
In the Circle
The Sooner pitching staff continued to dominate and did not give up a run through the Regional round. The staff holds a 1.17 combined ERA and is led by senior duo Paige Parker and Paige Lowary. Parker improved to 28-2 on the season and held a 0.92 ERA of her own. The senior left-hander has also struck out 178 batters in 152 innings pitched. Lowary held a 1.07 ERA of her own and proved last weekend she can go the distance. The senior tossed all 7.0 innings in the circle on Saturday and allowed only one hit.
The Razorbacks have relied on the arms of Mary Haff and Autumn Storms throughout the 2018 season. Haff earned all three wins of the Regional round and held a 1.35 ERA with 246 strikeouts. Storms holds a 2.47 ERA with 112 strikeouts recorded on the season.
Analysis/Prediction
We predict the back-to-back Champions will advance to the Women's College World Series out of this Super Regional. The Sooners are playing some of their best softball and continue to gain momentum as the season goes on. The Super Regional will take place in Norman which also gives the Sooners home field advantage. It will be the biggest stage the Arkansas softball team has played on this season and maybe even ever. We predict OU will go 2-0 and advance.