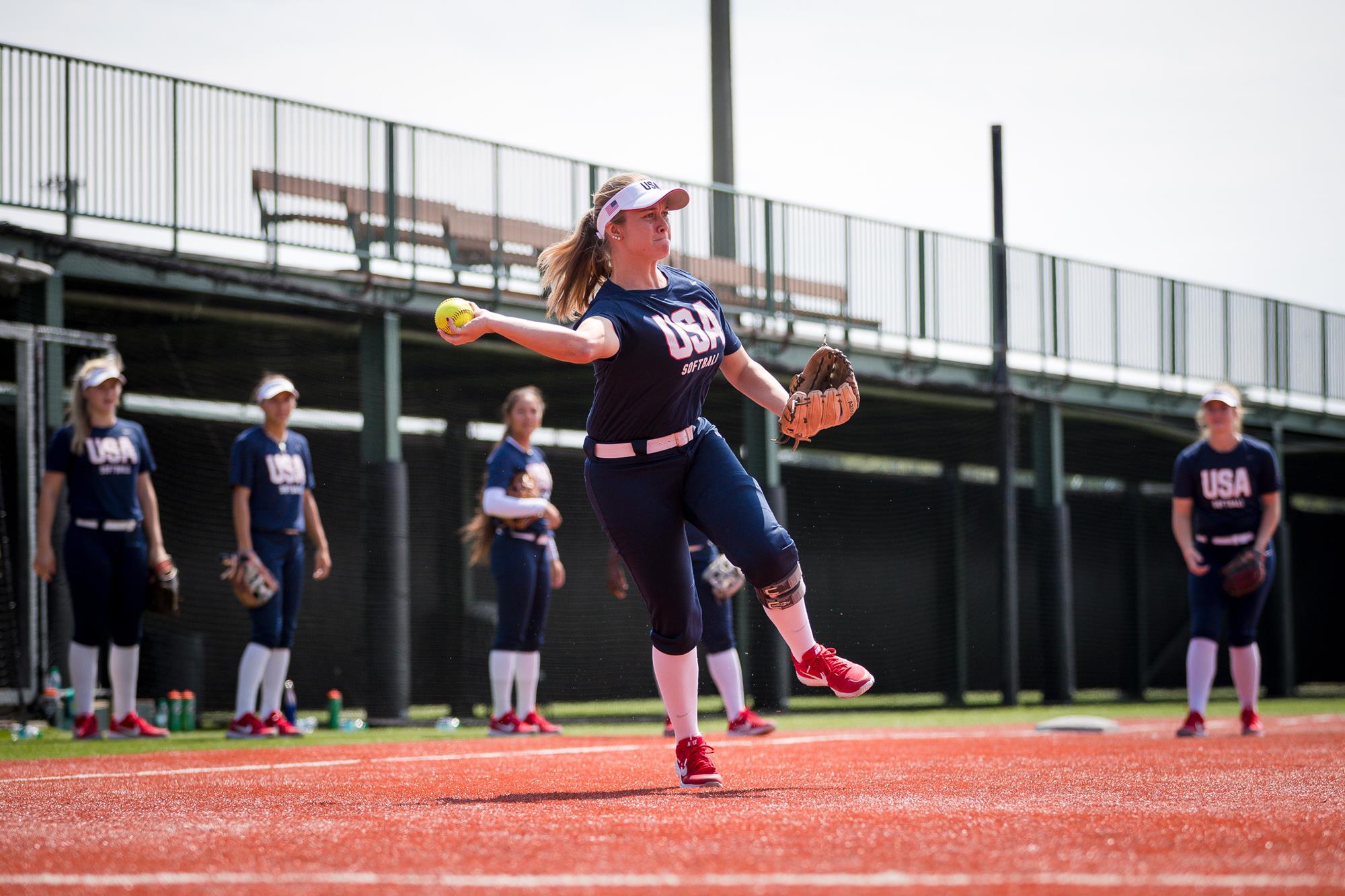 Image Credit: USA Softball
We've started looking ahead to the 2020 NCAA DI softball season with a breakdown of the top recruiting classes in the country, an early look at the Mary Nutter, and who to watch at the St. Pete/Clearwater Invite.
Transfers have become one of the biggest story lines within the DI game and with over 300 off season moves, we're diving into who will feel the biggest impact conference by conference. We've taken a closer look at the ACC and Big Ten so far.
Keep reading with special discount code SEASON2020 for 20% off your subscription!
BAYLOR
After a season we're guessing Baylor would rather soon forget they were nipped by the transfer bug and lost three athletes: Kaitlyn Jones, Kassidy Krupit, and Tyler Trott.

Jones, now a senior, previously transferred from Temple College to Baylor following her sophomore season. Her most notable season came during her sophomore campaign where she helped lead Temple College to a NJCAA National Championship. In 50 games she hit .271 with seven doubles and three triples while logging 21 RBIs and a .389 on-base percentage. She appeared in four games for Baylor in 2019. There is no word if she has transferred to another school or has ended her collegiate softball career.

In her freshman season, Trott hit .103 through 29 at-bats with one double, two RBIs, and three walks. She appeared in 23 games for the Bears and will play for Colorado State this coming season.

Baylor's biggest loss comes in the transfer of Krupit. One of the nation's top recruits during high school, Krupit has junior national team experience and a high ceiling of potential. She played in every one of Baylor's 49 games during 2019 and held a batting average of .236. She recorded one double, 10 home runs, 29 RBIs, 5 walks, and an on-base percentage of .311. Krupit will suit up for South Carolina this season and you should expect her to only get better each year.
KANSAS
In what could prove to be a good pick up for Kansas, the Jayhawks welcome senior Hailey Reed who joins the roster from Pacific. Reed was a heavy and crucial presence in the circle and offensively for Pacific. In 2019 alone she started all 48 games and lead the Tigers in total hits (40), batting average (.296), and at-bats (135). In the circle, she fanned 113 batters with a 3.98 ERA and won six games (Pacific was 17-32 in 2019).
OKLAHOMA
Oklahoma wasn't immune to the transfer portal this off season with players not only moving on but joining the program as well. The Sooners said goodbye to Parker Conrad, Mariah Lopez, and Alexa Schultz and welcome Taylon Snow.

Schultz did not see much action outside of pinch running and logging some time in the outfield. The junior now calls San Diego State home.

Parker Conrad is on the move again after transferring to Oklahoma from Mizzuo following her freshman season. The now senior will play for UAB but will not be eligible again until the 2021 due to her double transfer. With Oklahoma she made 22 appearances and threw 37.2 innings holding an ERA of 0.69. Parker posted a 1-0 record with 33 strike outs, held opponents to a low batting average of .172, and surrendered only three earned runs. When she is able to take the field again, it will be exciting to follow how we does in a bigger, more "ace-like" role.

In their biggest loss, now senior Mariah Lopez, said goodbye to Norman and hello to Tucson, joining the Wildcats for 2020! It's well believed that the addition of Giselle Juarez to the Sooners' pitching staff last season is what pushed Lopez to move on, seeking a bigger role in the circle. In her first three season with the Sooners Lopez posted a 51-2 record, good for a .962 career winning percentage – the best in Sooner history. She held a 1.61 career ERA through 295 innings of work and in addition fanned 355 batters while issuing just 55 walks.

On the flip side, Oklahoma welcomes Taylon Snow, a former Auburn Tiger with two seasons of eligibility left. Snow was another highly sought after recruiting who's full potential has yet to be reach at the collegiate level. In 2019 she hit .324 in 52 games, scored 31 runs, and logged 27 RBIs.
OKLAHOMA STATE
Arguably one of the busiest schools this off-season, Oklahoma State cleaned up the transfer portal with three huge additions to the 2020 roster: Alysen Febrey, Carrie Eberle, and Hayley Busby.

Febrey joins the Cowgirls as a senior having played her first three season at Georgia. She was a mainstay in the Bulldog line up and in 2019 alone hit .314 with 36 RBIs. In 2018 she hit .389 in 61 games for UGA.

Eberle was one of the surprise transfers of the 2019 off-season, departing from Virginia Tech after a historic and successful season. As a co-ace, Eberle worked 201.1 innings with a 1.84 ERA, 164 strike outs, and a 25-8 record. She will be a senior this season.

Last but certainly not least, Hayley Busby joins the Cowgirls after spending her first two seasons at Virginia. Last season she started in all 53 games, hit .388, blasted 17 doubles, notched eight home runs, and slugged .706.
TEXAS TECH
The Red Raiders secured a very late transfer in former Indiana Hoosier, Maddie Westmoreland. While in the Big Ten Westmoreland racked up the accolades include back-to-back First Team All-Big Team selections and NFCA All-Region honors in her freshman and sophomore season. In 2019 she hit .315 with 24 RBI, eight home runs, and 15 walks.

Texas Tech did lose Brooke Blackwell who did not compete last season (her would be freshman year) due to injury. Blackwell has landed at Texas State and should be ready to take the field in 2020. This is another athlete with a high ceiling for potential and was well regarded during her high school recruitment days.