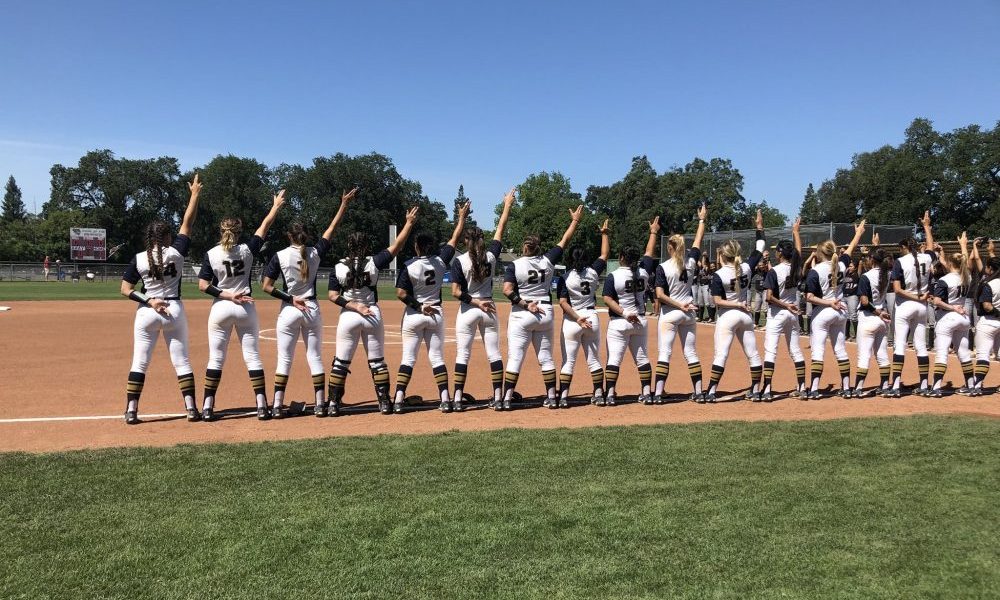 The 2019 NCAA Division I softball season is officially under way! In this first weekend of play, here are five things to keep an eye on.
1. Rodoni-less Baylor
Earlier this weekend Baylor head coach, Glenn Moore, announced that ace pitcher Gia Rodoni will not compete during the 2019 season. The Bears open the season at the Puerto Vallarta Challenge against stiff competition. It will be a good test to get a feel for where the rest of the pitching staff stands.
2. Show Time
Liberty is poised for an amazing season at the national level. They are also competing in the Puerto Vallarta Challenge and we are excited to see how they fare. The Flames will face BYU, Notre Dame, Duke, Baylor, and Washington.
3. Shockers vs. Hokies
Two programs worth keeping an eye on this year and beyond, Wichita State and Virginia Tech square off on Friday the 8th in a strong match up for both squads. The Pete D'Amour era at Virginia Tech has begun and the Wichita State is on the rise under head coach, Kristi Bredenner.
4. Welcome to Division I
Cal Baptist competes at the division I level for this first time this weekend. A program that has enjoy a lot of success at the division II level, how will they fare moving up? They travel to College Station and will face North Texas and Texas A&M twice as well as Northern Colorado.
5. Syracuse vs. Oklahoma
The Orange face off against the Sooners on Friday the 8th in a key test for Syracuse. Under new head coach Shannon Doepking and players like Bryce Holmgren and Alexa Romero Syracuse could make some noise this season. Oklahoma will be a good test to see where they are at and where they need to go.
6. Arizona vs. Florida
In what could be a preview to a Super Regional or World Series match up, the Wildcats face off against the Gators on Saturday the 9th at USF.