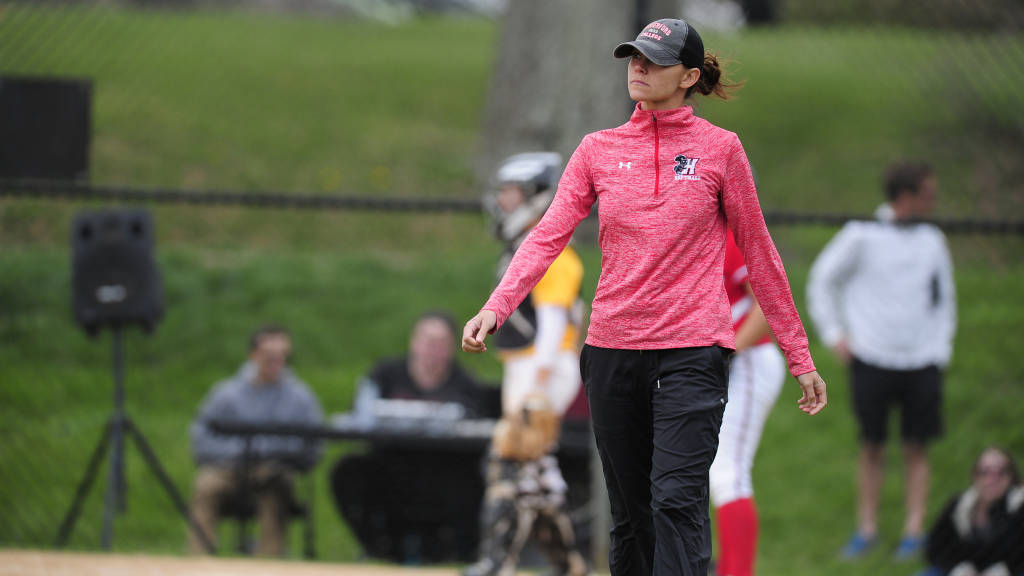 St Joseph's was the most recent division one program to have a new head coach late in the fall naming Erin Brooks the program's eighth Head Coach last week.
Brooks comes over from Haverford College where she was Head Coach for three seasons leading the Fords to their first NCAA Division III Super Regional appearance in 2016.
Brooks brings a decade of head coaching experience with 230-166-1 overall record with eight appearances in the conference tournament and three in the NCAA Tournament.
Before her tenure at Haverford, Brooks served as head coach at Pacific Lutheran for the 2013-14 season. Brooks began her coaching career as a graduate assistant at John Carroll in 2006-07 before being promoted to head coach for the start of the 2007-08 season. Managing the Blue Streak for six seasons, she led the program to NCAA Division III Tournament berths in 2012 and 2013, a pair of Ohio Athletic Conference Tournament titles (2010, 2012) and a 154-89 overall record, including a 74-32 mark in conference games.
Brooks takes over a St Joseph's program that is coming off 25-28 season going 14-8 in the Atlantic 10 conference finishing third in the conference.
Brooks replaces Brooke Darreff who served as interim head coach from April 7th to the remainder of the season after Terri Adams left the program which at the time was thought to be a temporary leave of absence to tend to family matters.
Dareff who was an assistant for five seasons at St Joseph's and enjoyed a decorated playing career with the Hawks, earning all-conference honors on three occasions. As a sophomore, she garnered A-10 Player of the Year accolades, hitting a league-best and program record .461, surprised some after the season by leaving the program to become new Head Coach at LaSalle on June 29th.