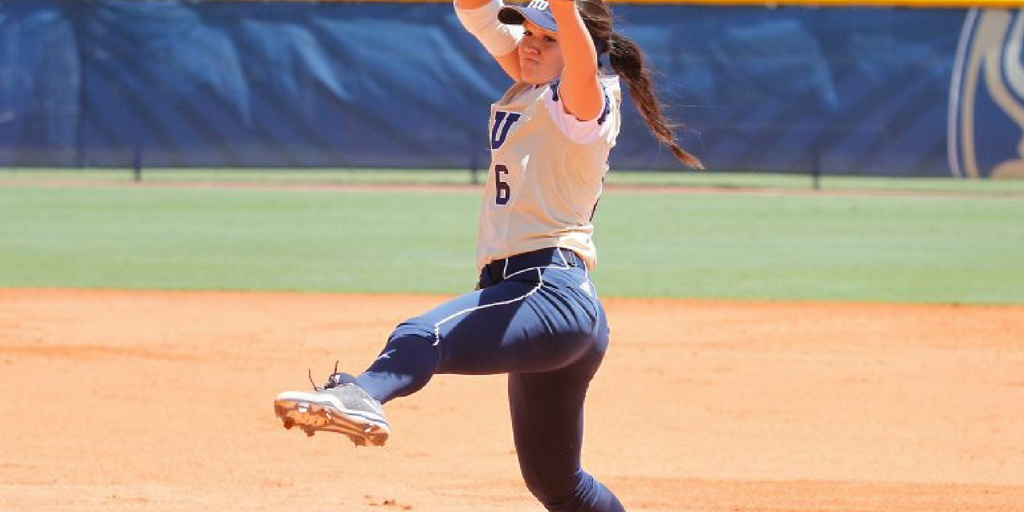 Shannon Saile announced on Thursday, via social media that she will be transferring to Oklahoma from Florida International University.
The FIU star was named the Conference USA Freshman of the Year in 2017 and earned all-conference honors in each of her two years as a Panther.
Saile recorded nineteen victories and held an ERA of 1.38 in her first season at FIU, collecting 234 strikeouts and holding opponents to a .145 batting average en route to helping FIU to an at-large bid in the NCAA tournament.
The best win of her career, to date, highlighted Saile's 2018 season to this point. It was a nine-strikeout, three-hit shutout win at the No. 4 Florida on March 28. In 2018, Saile won 17 games with 267 strikeouts which ranked 14th in NCAA and a 1.93 ERA. Saile ranked sixth in the NCAA in Strikeouts per seven innings averaging 10.3 in 2018.
Saile joins an Oklahoma program that has won three National Championships in the last six seasons and two of the previous three. The Sooners will have a young pitching staff with the graduations of all-Americans Paige Parker and Paige Lowary.
Shortly after Saile announced that she would be transferring to Oklahoma, I had a chance to chat with her about her decision to finish her college education at Oklahoma. Understandably Saile did not want to get into why she wanted to transfer but she did walk us through her process in picking Oklahoma.
Eric Lopez (ELO): What made you decide to transfer to Oklahoma?
Shannon Saile: "I picked Oklahoma because the moment I stepped on campus I could feel the championship atmosphere. My gut told me Oklahoma from the moment I got on campus, and I had to follow my heart in this situation. Coach Gasso and Coach Lombardi are known for developing their players mentally, physically and spiritually, and I hope to be apart of their pool of amazing women that have come out of this program. I'm excited to grow with a program like this."
ELO: What was the process for picking a school to transfer to?
Shannon Saile: "The process was very difficult because I was initially denied my request to transfer. It took about a month for me to get my release finally, and I was granted a release with restrictions to in-state schools. (Florida is my home state) I had a lot of phone calls with some great coaches, it was one of the hardest decisions I had to make. I took five visits to great programs, and they all made it very hard to pick between."
ELO: Who help you through this?
Shannon Saile: "My dad visited almost every school with me and would send my mom pictures of the schools. They were both involved in helping me through this process. My coach Kaci Clark helped me also, she put my name out there and helped me get started in this process. She made a few important phone calls that got me to where I am today."
ELO: What Softball players did you look up to growing up?
Shannon Saile: "I looked up to Michelle Moultrie, I think her story is incredible and I relate to it in a way. I was never recruited, and her being a walk-on and then making her way onto University of Florida's roster is amazing and then going onto the USA team."
ELO: Who has been a big influence on you?
Shannon Saile: "I think watching my brother grow up playing baseball made me want to try too"
ELO: What is your goal in the next two years at Oklahoma?
Shannon Saile: "My goal at Oklahoma is to become a better person and athlete and of course win a few National Championships. I want to prove to people I belong at this level."