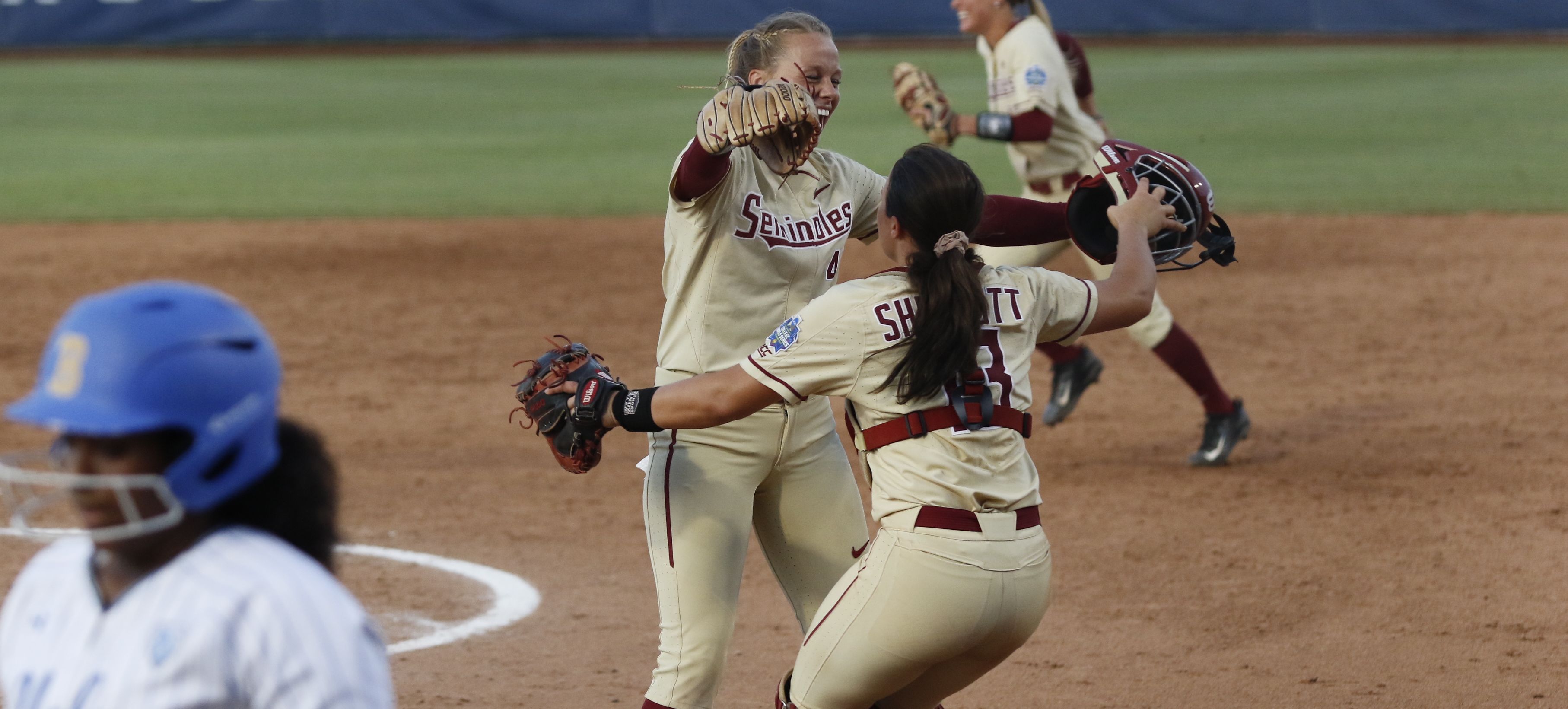 Last Tuesday's Florida State Seminoles 8-3 win over Washington was watched by 1.5 million viewers on ESPN, which was the most watched softball telecast of the year, and crushed head to head competition of Fox Sports 1's Major League Baseball broadcast between the Miami Marlins and the St. Louis Cardinals which had 383K viewers according to SportsMediaWatch.com
Overall, the Women's College World Series Championship series between the Noles and Huskies was down 13% in viewership compared to last year's matchup between Oklahoma and Florida, but up 6 % from 2016 series between Auburn and Oklahoma.
Tuesday's telecast between the Noles and Huskies had more viewers than any Major League Baseball mid-week telecast this season, other than the Giants-Dodgers opening night telecast on Thursday, which had two million viewers.
Monday's Game 1 which saw FSU win 1-0 drew 1.2 million viewers.
FSU's two wins over UCLA on Sunday scored 1.0 million viewers (ESPN) and 768,000 viewers (ESPN2). Also on Sunday, Washington's win over Oklahoma had 966,000 viewers.
The most-watched game of the weekend involved neither finalist.
Saturday's Oklahoma-Florida had 1.07 million viewers.
774,000 viewers watched Friday's UCLA win over Florida while 864,000 viewers watched Oregon-Washington according to ShowBuzzDaily.com
Thursday's afternoon telecast of Washington's win over Oklahoma was the most watched game of the day with 571,000 viewers on ESPN.