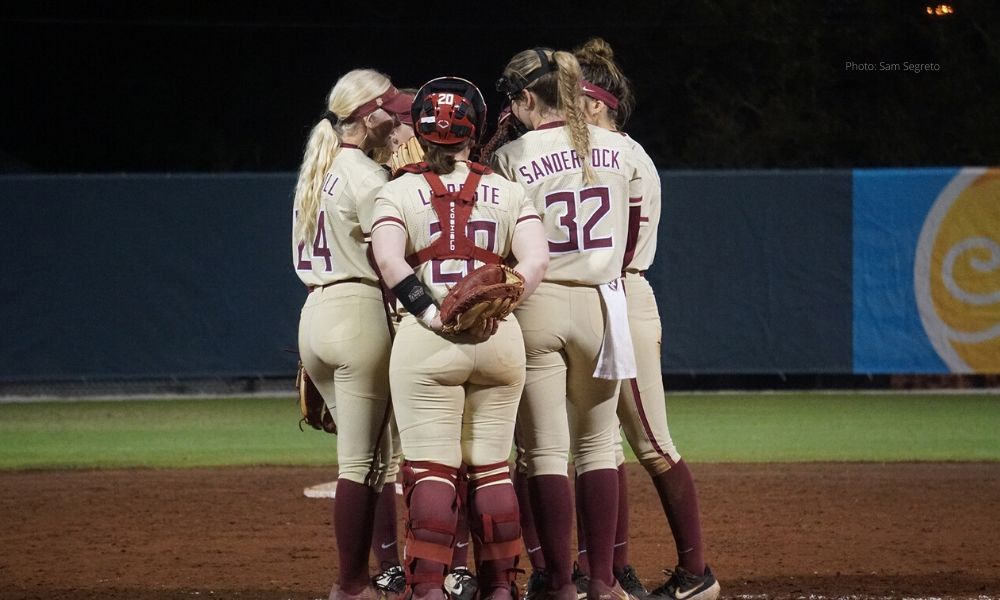 UCLA's dramatic win over Florida State Sunday night in the second annual St. Pete/Clearwater Elite Invitational proved to be a big TV hit.
The Bruins 3-2 win over the Seminoles was watched by 380,000 viewers on ESPN2 according to ShowBuzzDaily.com.
That is up significantly from last year's primetime game between Florida State and Tennessee which drew 291,000 viewers.
That is impressive considering it was on at the same time as the NBA All-Star game which drew big numbers and was up in viewership. UCLA -Florida State on ESPN2 dominated head-to-head with Boxing and UFC programming on ESPN.
It is clear Softball has found a home in the primetime slot for the Clearwater Invitational. That brings up the question of if the primetime game next year, or in the future, get moved from ESPN2 to ESPN?