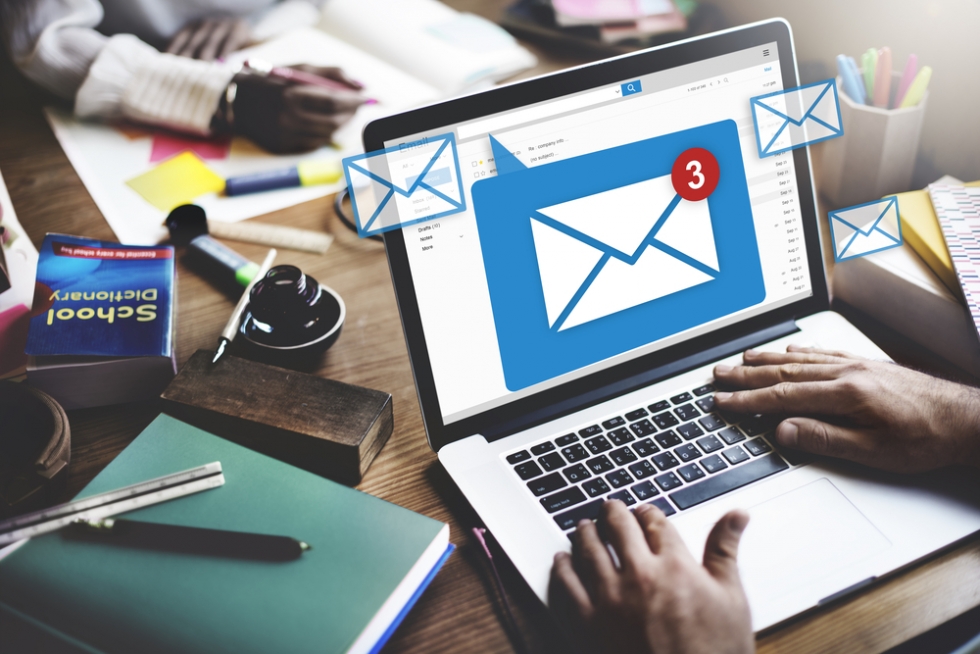 College coaches receive hundreds of e-mails every single day from prospective student-athletes reaching out in hopes of being recruiting. Some coaches rely heavily on the e-mails they receive and do dedicate time to look through them, others do not. Regardless, there are a handful of mistakes you can make that will quickly eliminate you from consideration and land your e-mail in the trash bin.
1) Messing up the institution's name
It seems so obvious, but if you call the institution by the wrong name, or even mascot, odds are high coaches will delete your e-mail. It is understandable that most people will have a template for these e-mails (and you should) to copy and paste over. That is how you "work smarter, not harder" and save yourself some time. But you have to pay attention to details and be precise, if you mess this up, you're likely out. One suggestion for you is in your general draft e-mail instead of listing an institution or coaches name leave those areas blank and include some mark (e.g. _____) that lets you know there is a piece of information that needs to be edited.
2) Spelling the coach's name wrong
In the same vein as above, do your research, Google is an amazing thing. Some coaches may forgive you, others may not. This could seem "petty" to some but think about it this way; coaches understand student-athletes normally send e-mails to other schools too, that isn't the problem, it's the missing attention to detail that can be a red flag for them. Especially when there are 20 other e-mails where that information is correct.
3) Expressing interest in an academic program that institution does not carry
Just do your research. That's the gist of these first three points, you have to spend time doing your homework and tailoring your e-mails for the institution you are contacting. Example, don't e-mail Idaho State and say you are interested in majoring in marine biology. Oops and goodbye.
4) Assuming the coaching staff knows you
Unless you are actively being recruiting don't ever assuming a coaching staff "knows you". This isn't personal and this doesn't mean they are bad people or don't care – you have to remember how many people collegiate coaches at all levels meet during any given year. You must continue to include your key information (we will discuss that below) and approach your e-mails with the same level of detail and professionalism as before. When I worked for a Division I program, we could receive countless e-mails from PSAs referencing previous e-mails they sent or "follow up" e-mails with their schedules and nothing else, etc. Don't do this. It is a quick way to the trash can. Sometimes e-mails don't get viewed, sometimes they end up in spam, sometimes they don't have the necessary information and end up in the trash – there are tons of things that can happen. Always provide what a coaching staff needs to know in every communication.

To stress, it isn't personal. They aren't being "mean" or "rude". You need to remember how many e-mails they receive, how many athletes they watch compete, the number of people they talk any given day, etc.
5) Not including your key information
Every single time you e-mail you must include your key information. What is that you may ask? It's the nitty gritty every coaching staff needs to know to determine if they can even consider recruiting you due to their institutions requirements and their needs.

– First and last name, must be legal. You can include your nickname but make sure it's written similar to this: Michael "Mikey" Kyllo-Kittleson.
– Your graduation year
– GPA; no exceptions, ever
– Test scores
– Primary and secondary position
– Club team and coaches contact information
– Hometown and state
– Your phone number (if comfortable sharing) and email address in your signature

These are crucial pieces of information that help coaching staffs. There are often questions surrounding GPA, especially if a PSA's doesn't quite hit where it needs to be for a particular school. You still must include it. Some schools are more lenient, others are not. Make sure you research this information before you send any e-mail as there are strategies you can utilize to address a potential GPA shortcoming. How are you approaching your school work to increase your GPA? Is your course load heavy with challenging AP/IB/PSEO course work? Are you seeking or working with tutors to improve your grades? Are you retaking any classes to replace a credit and grade in hopes of elevating your GPA? Things like that are important to address. It isn't making excuses, it is addressing how you are proactively putting the work in to "get better". Also, if you are comfortable sharing this personal information, do you have a learning disability that impacts your schoolwork/GPA? Are you on a plan? How are you managing these challenges? If so, this is something that can change things drastically when talking to certain institutions.
6) Making it too long with too much "fluff"
Speed is crucial for coaches – the more e-mails and videos they can get through in the shortest amount of time possible, the better! Include your key information; say hello; give them a compliment about a great game their team had, a camp you were at, the season they had, etc.; tell them a bit about yourself and prove you've researched their institution – just don't let it get too terribly long.
7) Not including a skills video
Always include your skills video! Even if you have e-mailed the coaches five times before, continue to include it. Invest in something that can give them an idea of your ability. Oh! And be really careful with the GoPro footage, read up on why, here.
8) Always include your schedule
This may be debated a bit but, in my opinion, always include your schedule. Some people say "don't" and follow up with it later, I disagree. In my experience, you should view e-mailing collegiate coaches (at any level) as if only one of your correspondents will be seen – again, purely due to the shear volume of e-mails they receive and how busy their schedules are – do you want to risk not including every piece of information possible to help them recruit you? I think not.