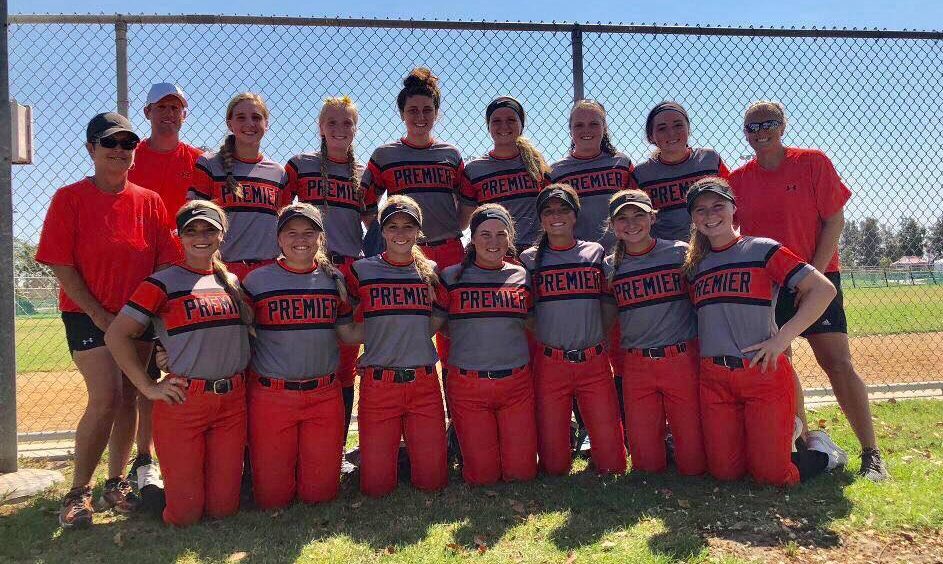 NO. 11 / PREMIER FASTPITCH PAULSON 16U 
Loaded with local talent, Premier recorded solid finishes all summer including ninth-place finishes at both the JO Cup and PGF Nationals. A few of the 16U Premier athletes will be moving up to the 18U division this coming year but with a strong core of returning players intact and another year of experience under its belt, Premier should be posed for another successful season in 2019.
Key Players
Brooke Tuttle (2019, 2B/OF) Uncommitted

Madi Eberle (2020, P/3B) Uncommitted

Dayna Kennedy (2019, P/3B/SS) Illinois State

Kynzie Wrigley (2020, 3B/C/2B/SS) Uncommitted

Cami Newbanks (2019, UKN) Saint Louis University

Madison Hendrix (2020, 2B/SS) Uncommitted

NO. 12 / AZ THUNDERCATS
Coming in at NO. 12 is the AZ Thundercats! A smaller yet traditionally strong program, the 'Cats had an impressive showing at the JO Cup winning the event over a strong field of talent teams.

NO. 13 / TOP GUN ACADEMY – ANGELS

This Top Gun Academy team is a close knit group of student-athletes who performed very consistently throughout the course of the 2018 season. Recording top tier finishes in almost all the events they attended, Top Gun provided a formidable foe for all opponents they faced. Top finishes include: 9th Colorado Fireworks, 5th USA Elite Select, 9th JO Cup, 5th World's Fastpitch Championship, and 5th Top Gun Invitational.
Key Players
Roni Raines (2019) Emporia State

Jaycee Ginter (2020) Washburn University

 

Marritt Mead (2020) Washburn University

Abbey Fisher (2019) University of Central Missouri
NO. 14 / IMPACT GOLD DFW – MIDDLEBROOK
The Impact Gold Middlebrook team has be in existence since 2008 with five original members of the team still on board. Middlebrook is an extremely well rounded and deep team with most of its student-athletes committed to various division I programs. Another impressive year was capped off by a fifth-place finish at PGF Premier this summer. Middlebrook is moving up to 18U this fall and have added some new, talented faces to the roster. It will be exciting to see what they do at the next level.
Key Players
Vivica Hernandez (2021 OF) Uncommitted

Alyssa Washington (2020 SS/C) North Carolina

MacKenzie Denson (2020 OF) Minnesota

Kennedy Crites (2020 C) Texas Tech

Carson Armijo (2020 P/OF) UCLA 
NO. 15 / FURY PLATINUM 19/20
One of the larger rostered programs, Fury's team had noticeable "upperclassman" leadership with some big-time commitments. Summer 2018 was highlighted by a fifth-place finish at the Fireworks tournament in Colorado, an appearance in the JO Cup, and a good showing at PGF Premier. During PGF play, Fury partook in highest scoring game in the 2018 16U Premier bracket (10-15) with eventual runner up, Athletics-Mercado. 
Key Players
Kalie Harding (2020 C/SS) Florida State

Jenna Johnson (2019 CF/SS) Alabama

Sophie Piskos (2020 C/3B) Louisiana-Layfette

Hannah Nalley (2020 SS/3B) Louisiana-Layfette

Kaylan Cole (2020 P) Uncommitted