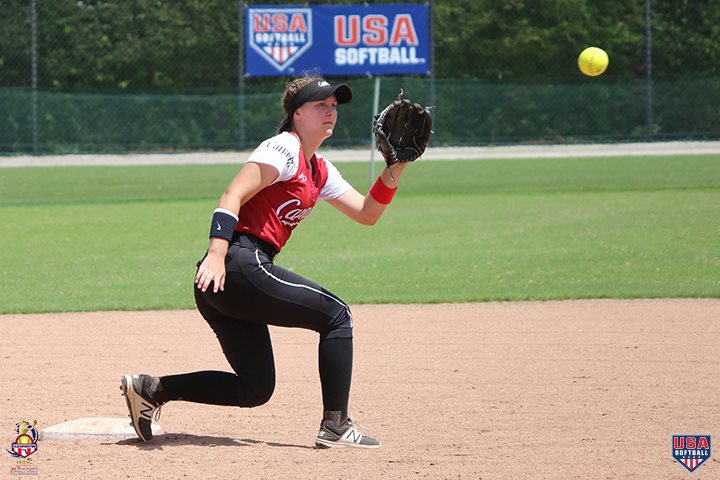 Canada and Puerto Rico have played very well. Below we break them both down and let you know who has stood out.
Offense
Team  AB       R          H         2B       3B       HR       RBI      AVG     SLG      SO
CAN     200     40       66       12       2          3          40       .330    .825    17
PUR     184     43       65       14       4          5          42       .353    .554    32
Jaimie Hoover (Florida) leads the Puerto Rico offense with 11 hits, seven runs batted in, 10 runs scored, a double and two homers. Her .688 batting average, .706 on base percentage and 1.125 slugging percentage are tops in the tournament.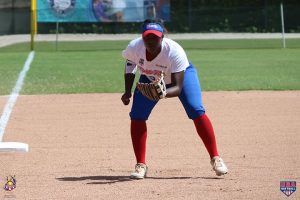 Grace Messmer might be the youngest player on Canada's roster but she sure doesn't play like it. The 16-year-old leads the team in at bats (24), batting average (.542), hits (13), doubles (5), RBI (9) and total bases (18). Another stat, zero strikeouts.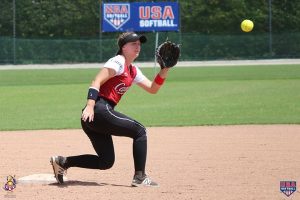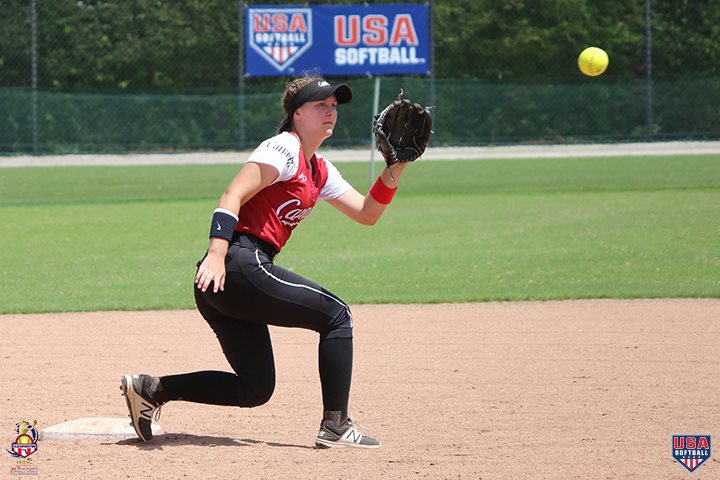 Defense
Canada's .977 fielding percentage is second best in the tournament, only behind the United States. In 213 chances, the Canadians have only committed five errors, two of them against the Japanese in a nine-inning contest. Abbey Fortin (Long Island University-Post) has committed two errors on three chances (.333 fielding percentage) to lead the team but for the most part, this team is very fundamentally sound.
Puerto Rico has played a strong defensive tournament. The team's fielding percentage is .948 and has committed 10 errors in 191 chances. The only struggle is at shortstop. In its elimination game against China Saturday morning, Odalys Cordova struggled with her range and committed a couple of errors. The Florida commit has been wearing a heavy duty brace on her right knee throughout the tournament and has two errors in nine chances for .778 fielding percentage.
Pitching
Brianna Aguilar-Beaucage (Grand Canyon) leads the Canadian staff with a 3-1 record and a 1.04 earned run average in five appearances. I wouldn't be surprised if she is called upon to start. Kara Bilodeau (Auburn) has a tournament record of 2-0 and a 2.28 ERA in four appearances. She held her own against Japan on Friday. In 4.1 innings, Bilodeau allowed seven hits, five runs, two earned runs and six strikeouts.
Puerto Rico has used four pitchers in the tournament. Allison Marcano (Flagler) leads the staff with five appearances, 21.1 innings pitched, a 4-0 record and a 0.98 ERA. Tiana Hernandez, Alexina Mora (Jacksonville) and Barbara Rodriguez have chipped in for 8 combined appearances, 21.2 innings, three starts and have an average ERA of 4.49.