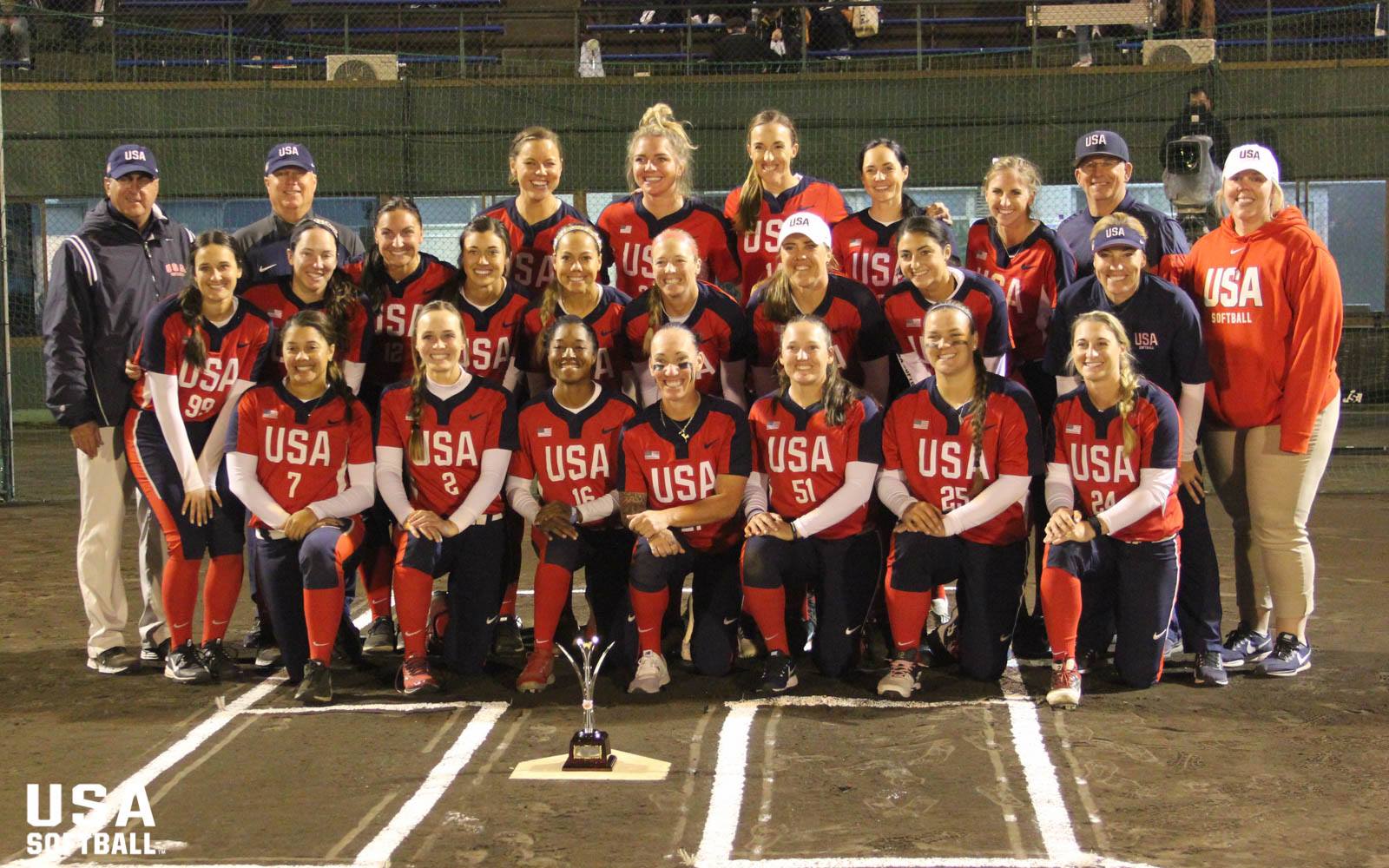 Monica Abbott shut down the Japan offense while Amanda Chidester and Delaney Spaulding blasted two-run home runs in route to Team USA claiming the Japan Cup title. Defeating Japan, 4-0, the U.S. finished a successful 2018 international season with a perfect 20-0 record which included winning the World Championships in August to clinch a spot at 2020 Summer Olympics.
"First of all I am very proud of the way this team represented the game of softball and the USA Softball community," said Women's National Team Head Coach, Ken Eriksen in USA Softball press release.  "This was a very good effort from 20 players that regained the Japan Cup Championship. To realize that this program went undefeated the entire summer and fall season in international competition is to realize something special. To win the Gold Medal at the International Cup, the Japan Cup, and the World Championship was one heck of a trifecta. The icing? Earning the qualifying spot in the Tokyo 2020 Olympic Games.  Now the work begins for next summer and our pursuit of the Pan American Games Gold Medal in Peru."
The United States struck first and never looked back in the top of the fourth inning. A two out walk to Valerie Arioto put one on with two outs for Spaulding. On her first pitch of the at-bat, Spaulding drove the ball over the right field fence for a two-run home run to put the U.S. up 2-0.
Chidester added to the lead in the top of the fifth inning with her own two-run shot.  Aubree Munro doubled to center with one out and two batters later Chidester drilled the ball out of the park, making it a four-run favor for the Americans.
Abbott led the way going seven innings giving up just two hits with 10 strikeouts in the victory. Abbott had a dominant 2018, going 10-0 in the circle with 123 strikeouts this summer for Team USA.