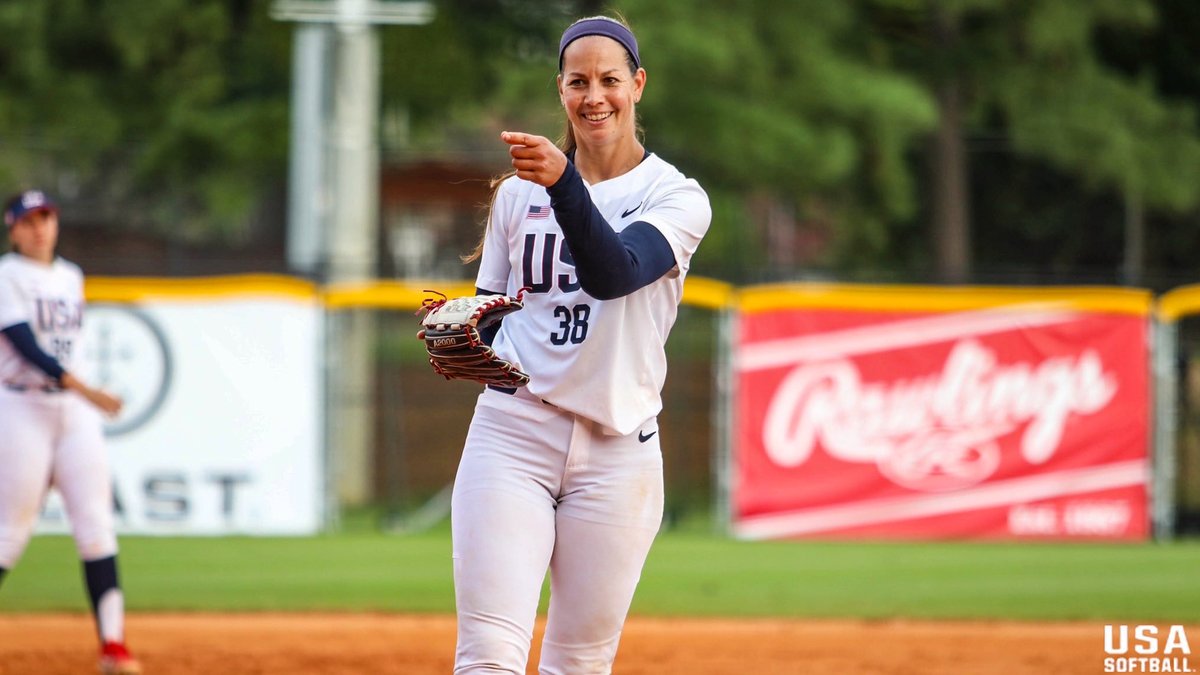 Photo: USA Softball
FOR IMMEDIATE RELEASE July 3, 2019
Contact: Charlie Duffy, Assistant Director of Sports Information

COLUMBUS, Ga. – The USA Women's National Team edged the national team out of China behind a dominant outing in the circle from Cat Osterman on Tuesday afternoon at the South Commons Softball Complex. The Red, White, and Blue secured a 1-0 win over the No. 8 ranked team before routing No. 20 Peru 10-0 in the nightcap.

"This win was big," Texas State associate head coach Cat Osterman said. "It was exciting to go seven innings. I found some good timing in the middle of the game, which made it a lot of fun. The team is coming together, and I am excited to see what we can do together."

Osterman returned to dynamic form against Team China as she pitched a complete-game shutout. It took the former three-time national player of the year 99 pitches to go the distance. She fanned 12 batters without issuing a walk. China was only able to scatter three hits in the ballgame with a pair coming in the top of the third inning and a leadoff single in the top of the seventh inning.

She worked around trouble in the top of the third with a couple of strikeouts, to include an inning-ending K with runners on first and second base. Osterman recovered from a leadoff hit in the seventh to strikeout the next batter. She ended the game by inducing a groundball out back to the circle and a weak pop-fly to the shortstop.

Osterman concluded the outing with five separate 1-2-3 innings and at least one strikeout in all seven frames. She fanned multiple batters in four-straight innings in the middle of the game which culminated in striking out the side in the top of the fifth inning.

The USA Women's National Team will continue the 2018 USA Softball International Cup through the end of the weekend. The Red, White, and Blue will take on No. 6 Chinese Taipei at 6 p.m. CT on July 4, No. 2 Japan and USSSA Pride at 5 p.m. CT and 7:30 p.m. CT, respectively, on July 5, and No. 5 Mexico and No. 4 Puerto Rico at 11 a.m. CT and 3 p.m. CT, respectively, on July 6 to finish round-robin play.

All games featuring Team USA and another national team will be televised live on ESPN2. The event will conclude with the championship tilt at 11 a.m. on July 7 on ESPN.
For all things Texas State softball, be sure to follow the team on Facebook, Instagram and Twitter.
—————————————————