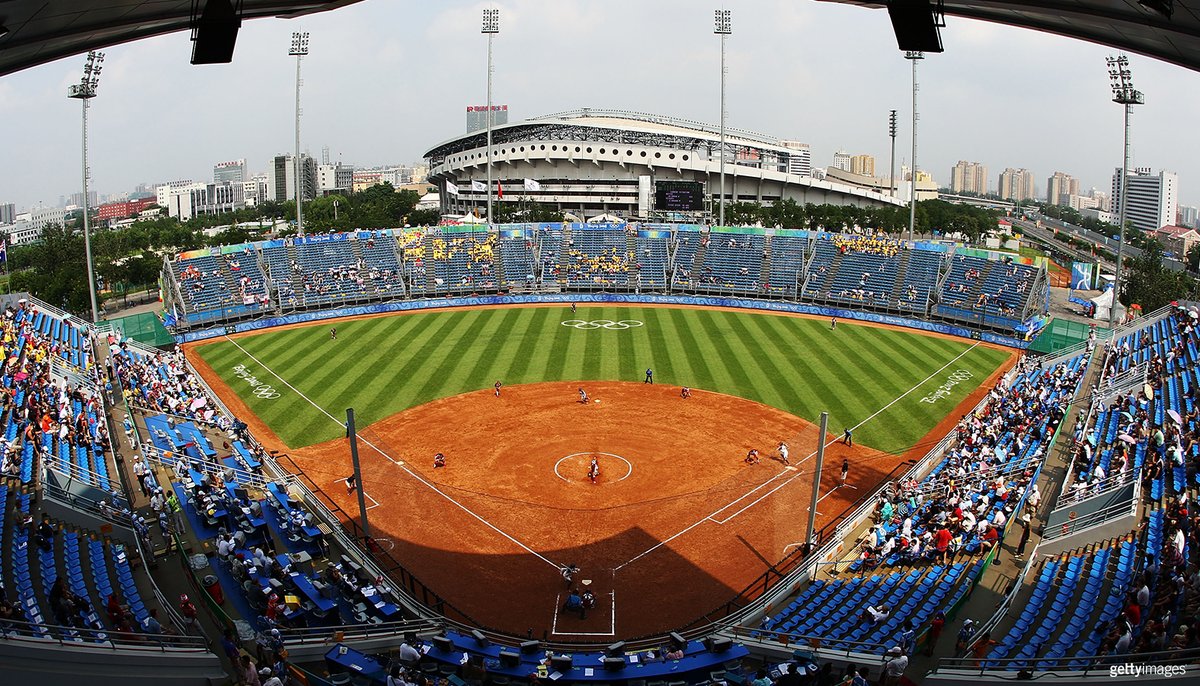 OKLAHOMA CITY – USA Softball announced today the list of athletes invited to participate at the 2020 USA Softball Women's National Team (WNT) Olympic Selection Trials to be held October 1-6, at the USA Softball Hall of Fame Complex in Oklahoma City, Okla. Those athletes will vie for 15 spots on the 2020 U.S. Women's Olympic Team roster and three replacement athlete roles that will compete in a coast-to-coast tour prior to the Tokyo 2020 Olympic Games, slated for July 22-28 in Fukushima and Yokohama, Japan.
During the selection process, athletes will participate in position drills as well as simulated games and be evaluated by the USA Softball Women's National Team Selection Committee (WNTSC). Highlighting the list of invitees are two Olympic Medalists: Monica Abbott (Salinas, Calif.) and Cat Osterman (Houston, Texas). In addition to Abbott and Osterman, 14 members of the 2018 World Baseball Softball Confederation (WBSC) World Championship team, who helped the U.S. capture back-to-back titles and qualify for the Tokyo 2020 Olympic Games, will participate at the 2020 Selection Trials.
Comprising the 2019 Women's National Team Selection Trials invitee list includes present or former student athletes from four athletic conferences: Big 10 (two), Big 12 (four), SEC (10) and Pac-12 (14) who represent 14 NCAA Division I universities. Of the athletes invited, 10 athletes have won one or more NCAA Women's College World Series (WCWS) National Championships with their respective university, while four have garnered USA Softball Player of the Year honors at least once during their career.
The roster for the 2020 USA Softball WNT will be announced at the conclusion of the Selection Trials and a press conference featuring the 2020 roster will be held on the morning of October 8.
Ken Eriksen (Tampa, Fla./Head Coach at South Florida) was announced as the Head Coach for the Tokyo 2020 U.S. Olympic Softball Team pending approval by the USOPC.
The Selection Trials are open to the public with free admission. Media wishing to attend the 2020 WNT Selection Trials are required to abide by USA Softball's Accreditation and Media Policies, which can be found at USASoftball.com.
INVITEES:
Monica Abbott – Tennessee, 2007
Ali Aguilar – Washington, 2017
Valerie Arioto – California, 2012
Sis Bates – Washington, 2020
Ally Carda – UCLA, 2015
Amanda Chidester – Michigan, 2012
Taylor Edwards – Nebraska, 2014
Megan Faraimo – UCLA, 2022
Hannah Flippen – Utah, 2017
Montana Fouts – Alabama, 2022
Rachel Garcia – UCLA, 2020
Chelsea Goodacre – Arizona, 2015
Carley Hoover – LSU, 2018
Jazmyn Jackson – California, 2018
Sahvanna Jaquish – LSU, 2017
Amanda Lorenz – Florida, 2019
Haylie McCleney – Alabama, 2016
Kirsti Merritt – Florida, 2016
Michelle Moultrie – Florida, 2012
Dejah Mulipola – Arizona, 2020
Aubree Munro – Florida, 2016
Bubba Nickles – UCLA, 2020
Cat Osterman – Texas, 2006
Alyssa Palomino-Cardoza – Arizona, 2020
Shelby Pendley – Oklahoma, 2015
Janie Reed – Oregon, 2015
Keilani Ricketts – Oklahoma, 2013
Sydney Romero – Oklahoma, 2019
Delaney Spaulding – UCLA, 2017
Kelsey Stewart – Florida, 2016
Click here to see the athletes who will try out for the U.S. Women's Olympic Team
—-