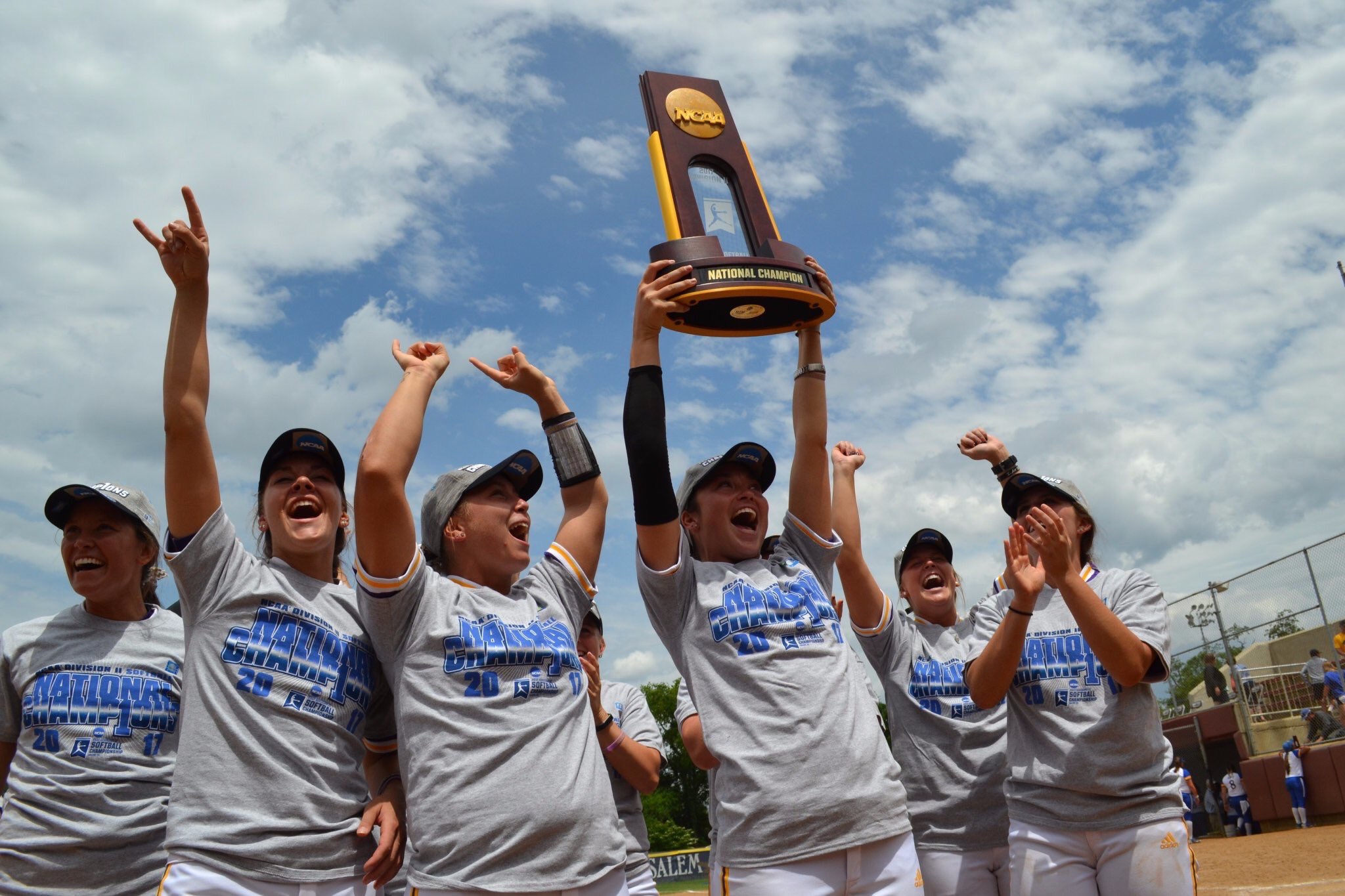 Coley Ries joined the Texas Charge for the 2017 NPF season after having a whirlwind finish to her collegiate career at Minnesota State. During her senior campaign for the Mavericks, Ries finished the season with a 41-3 record, led the NCAA in strikeouts with 476, was named to the NFCA All-American First Team, and pitched her team to a DII National Championship.
Ries had the fairytale ending to her collegiate career that every college softball senior dreams of. But Ries wasn't ready for her career to end at the College level. Shortly after her senior season, Ries got in touch with the Texas Charge of the NPF and landed a tryout. The day following the tryout, Ries was headed to Texas for the summer to compete with and against the best players in the game in the National Pro Fastpitch League.
We caught up with Coley Ries, pitcher for the Texas Charge, about her college career, the transition from college to the Pros, and the advice she has for young players aspiring to be in her shoes one day.
FPN: Talk about the epic conclusion to your college career at Minnesota State University.
CR: The last month of our season up until now has been an absolute whirlwind. I could never have even dreamt of this all happening. When you come in as a freshman everyone's goal is to always make the national tournament and leave a legacy. To think that we are the first team to bring home a national title is unreal. All of the personal accolades that came along the way couldn't have happened without the amazing team and coaching staff I had around me, I couldn't be more honored to have received what I did, but more importantly what we did as a team!
FPN: What does it mean to you to be a National Champion?
CR: Describing what it means to be a national champion is the hardest question to answer. My coaches and I have talked about it and none of us are really sure how we are supposed to feel. It just feels like a dream. The entire tournament we played so loose and we didn't make it more than it was, just another game. It means the absolute world to be a national champion, but it truly meant more to me to get that for our coaches. Coach Meyer has been there for 33 years and has put together a legendary career, but I wanted it so badly for her and Coach Wolcott.
FPN: What does it mean to you to be part of the National Pro Fastpitch League?
CR: Once again, being able to say I'm a Professional softball player doesn't feel real. Every time I step on the field, I'm playing with and against girls, I not only watched on TV but also admired. It's been an adjustment for me to realize I am now one of them. It's a dream come true, something I wished and hoped for, but didn't know if the opportunity would come my way.
FPN: Talk about your experience so far with the TX Charge.
CR: Being with the Texas Charge is incredible. It was a huge leap of faith for me to move across the country to Texas. I grew up in Mankato, MN, and it's all I've ever known. This has been a totally new experience for me being a country girl! The girls have all been so welcoming and supportive and it has made the transition so much easier. The coaching staff here is top notch, learning from them and the other players every day is the best part of the experience. I've always been one to want to learn more about every aspect of the game and there is always so much more to learn.
CHARGE WIN! Hear what @coleymarieries had to say about the 7-4 win vs the Pride #chargeon pic.twitter.com/S2gelYRv32

— Texas Charge (@TX_Charge) July 11, 2017
FPN: What are some similarities and differences between playing in the NPF and at MSU?
CR: I would say the biggest difference between the pros vs college is that it's basically all games. There are not enough days in the week to get practices in, so you really have to take it upon yourself to make sure your game is where it needs to be in order to compete. The part that is the most similar is the love and passion that everyone on the field has for the game. We are getting the opportunity to extend our careers and that isn't taken for granted.
FPN: Who in the softball world have you looked up to throughout your career?
CR: There are so many different pitchers and college players that I have looked up to throughout my career. Jennie Finch, Cat Osterman, Jackie Traina, and I used to be able to do a great Monica Abbott impersonation. There has really been too many to name, there are so many amazing role models in the softball community for young girls and boys to look up to.
FPN: What advice do you have for young girls who want to be in your shoes one day?
CR: My advice to young girls is to never give up and to never think any dream is too big. I've been cut by teams, I've been the girl on the bench, and I've been the starting pitcher. I've dealt with all of the different positions you can be put in through a sport, yet my love of the game always got me through. Regardless of you making the A team or playing D1 softball, you can still have an unforgettable career and reach goals you never could've imagined if you continue to work hard for what you want!