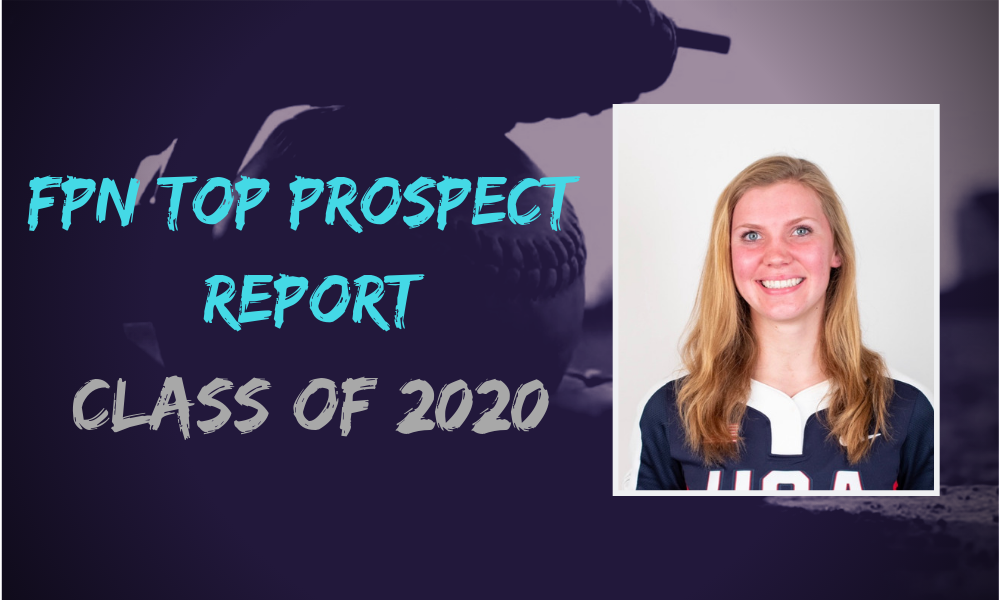 The countdown continues with our No. 10-14 Top Prospects for the Class of 2020. This group is dominated by infielders and outfielders who should be expected to make immediate impacts on their future college programs.

All student-athletes were contacted to take part in our Q&A. To submit your answers or for changes to information please contact us at support@fastpitchnews.com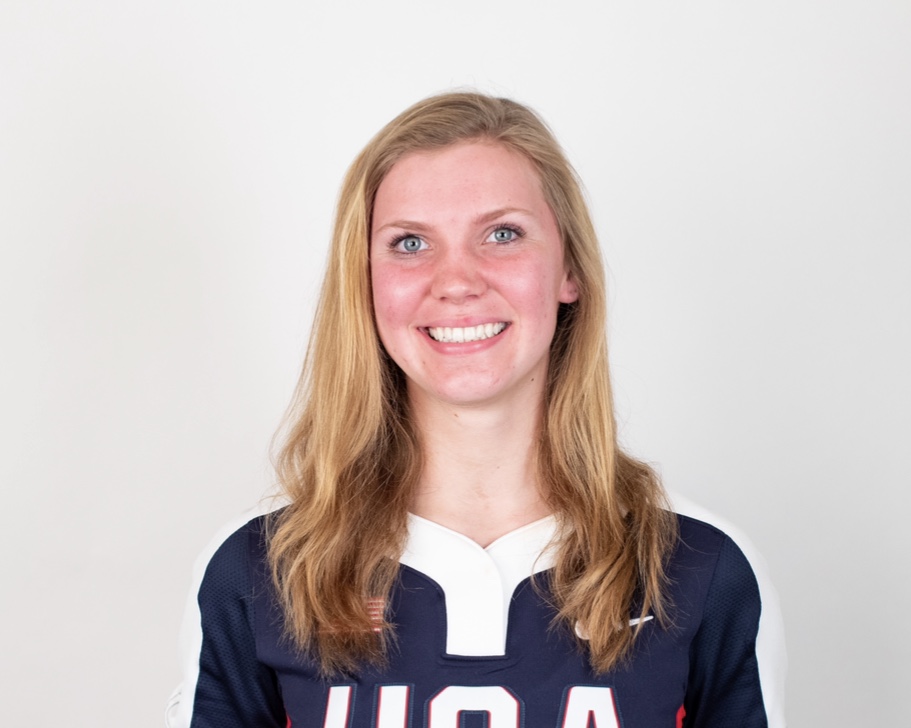 NO. 10 BAILEY DOWLING
GEORGIA IMPACT – LEWIS
SS/2B
ALABAMA

Bailey Dowling was recently named to the 2019 Junior Women's National Training Team and was named MaxPreps National Sophomore of the Year and Illinois Gatorade Player of the Year in 2018. Her stellar stat line included a batting average of .657, 21 home runs, and a .728 on base percentage. She currently plays on the same Georgia Impact team as future Tide teammate, and No. 15 Top Prospect, Riley Blampied.
1) Tell us a little bit about yourself? What do you like to do in your spare time? Do you play in other sports or participate in any other activities? Pets? Family? Etc?

BD: I am a junior at St. Joseph-Ogden High School. When I was 5 years old, my mom signed me up for t-ball. I was so shy and nervous about playing that I begged her not to make me play. She told me it would be fun and that I would be able to play with my friends. I'm so glad she didn't listen to me, because I fell in love with the game. I played in my town's Recreational League and on an All-Star team until I was 9 years old, then I joined my first travel ball team. From that point on, I have been able to travel around the United States playing the game I love. I am very passionate about this sport and love seeing the game grow in popularity.
Growing up, I was a huge fan of the University of Illinois softball team. The University is close to my home, so we used to go to all of their home games. I was able to get to know all of the players and they became my role models. In the 3rd grade, we took a vacation to Florida so we could go to the Citrus Classic, as well as Disney World. The University of Illinois was playing in the tournament and that was also the first time I saw the University of Alabama play. I was hooked. The next year, we travelled to Northern Iowa to watch the University of Illinois and the University of Alabama play. I remember standing on the balcony behind the University of Alabama's bench, watching the players and coaches and I knew I wanted to play for Coach Murphy one day. I used to keep a list of my top ten schools and after that weekend, Alabama was #1 on the list. A couple of weeks ago, my mom was cleaning out a cabinet and we found some of my old folders from Junior High. They were filled with drawings and English papers about Alabama softball. I couldn't wait to send Coach Murphy some pictures of them.
In my spare time:
In my spare time (I don't have a lot), I like to hang out with my family and friends. In the summer, my friends and I love to get a big group together and play sand volleyball – it's so fun! I have a yellow lab named Buddy and he loves softball. During our high school softball games, he likes to sit in the back of my dad's truck in center field and cheer us on. He has watched me for hours in my batting cage. I think he was born to be a softball dog.
Other sports:
I have played sports my entire life. I used to love soccer, but gave it up when it started conflicting with my softball schedule. In middle school I played softball, volleyball, basketball and ran track. The girls in my grade were very athletic and we actually went to state in every sport my 7th and 8th grade years. I also played basketball my freshman year.

2) Please share some of your favorite softball accomplishments. Also do you have any favorite softball memories and/or difficult challenges? What did you take away or learn from them?
On July 10, 2017, my dream came true when I accepted Coach Murphy's offer to play softball at the University of Alabama. In 2018, I was named Illinois Gatorade Softball Player of the Year and MaxPreps National high school Sophomore Player of the Year, MaxPreps All-American, Extra Inning All American, WCIA Player of the Year, News-Gazette Player of the Year and First Team All-State. In 2017, I was named, Max Preps Small School Softball All-American, All-American Infielder by FloSoftball, WCIA Player of the Year, News-Gazette Player of the Year and First Team All-State. These are all important accomplishments to me. My most recent softball accomplishment occurred on January 2, 2019 when found out I made the roster for the 2019 USA Junior Women's National Team. This was another one of my softball goals that I worked hard to accomplish. I'm still trying to process the fact that I get to wear a USA uniform all summer, while training and playing with some of the best softball players in the country. I'm really excited to get to know my teammates and spend the summer doing what I love. Sometimes I feel like I'm living in a dream!
Softball lessons:
Softball has taught me so much more than just about the game. Softball has taught me life skills like learning how you have to work hard to succeed and you also cannot succeed without failure. You cannot be afraid to fail. You are going to make mistakes/errors, but it is the learning you get from those mistakes that makes you a better player/person. You only get as much out of life/softball as you put into it. If you make an error, you better get ready because I guarantee the next ball is going to find you. Make everyone around you a better player/person.
3) What is something about you people may not know? Do you have any hidden/fun/silly talents?
Not many people know this about me, but I love organizing and drawing. My dad draws house plans and builds houses so I guess that's where I get it from. Also, not many people know that I have a brown belt in Tae-Kwon-Do.
4) What goals do you have for yourself both in the coming months and the long term?
I'm pretty low-key about talking about my goals. That's just something that is personal to me and I keep to myself. I always have goals in my mind or written down at the beginning of the season, but what really drives me is being better than I was the day before. I feel if I work hard and am better than I was the day before then I'm growing and getting closer to accomplishing my goals.
5) Why do you love the game of softball?

When I play softball, I am able to leave behind the everyday pressures of life and play a game that makes me happy. Softball is a competitive game and my nature is competitive, so it's just a great match. I love pushing myself to get better, whether it means making an adjustment my next at bat or getting my feet in better position on defense. I look at this game as a challenge and it makes it fun. With the game of softball being so competitive, it makes me work 10x harder to be my best because I want to be my best at everything I do. It has also brought so many great friends into my life, friendships that I will cherish for the rest of my life, not only with the players, but with my trainers and coaches as well. The role models I had growing up have impacted my softball career tremendously. These are the relationships that I may not have if it weren't for softball. I hope one day that I can impact other girls' lives the way that my role models have impacted mine. I have been blessed for the last few years to be able to play with or against some of the best players in the country. I am very lucky to currently play for the Georgia Impact 18U-Lewis. I love this team and its coaches and I am bummed that I will not be able to play with them this summer. I am already looking forward to next year. That is why I love this game!

————————————————————————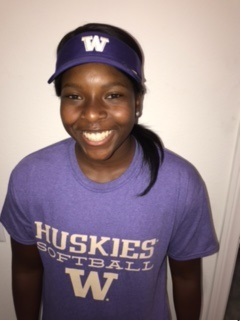 NO. 11 SARAH WILLIS
CORONA ANGELS
P/OF
WASHINGTON


Coach Heather Tarr is "getting a good one" in Sarah Willis. Originally an Auburn commit, Willis traded blue and orange for purple and gold and will bring a powerful force in the circle and a big time bat at the plate for the always strong hitting Huskies. She has played against the best the country has to offer throughout her club career and performed year in and year out. She is also excelling in the high school ranks helping lead her Norco High team to the CIF Southern Section Div. I championship in 2018. As the leadoff, Willis hit .436 with a glistening on base percentage of over .500. She also posted a 25-3 record in the circle with an impressive 188 strike outs.

————————————————————————-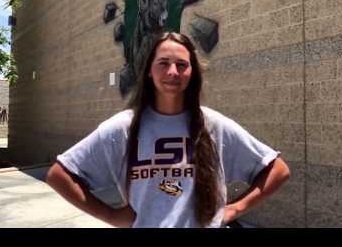 NO. 12 PRESLEIGH PILON
ATHLETICS MERCADO
MIF
LSU

Widely consider on of the strongest infielders in the country, Pilon was heavily recruited by schools across the country but knew when she stepped onto the campus of LSU it was were she was meant to be. This 2020 is praised for her incredible work ethic and laser focus on her goals. She is also a "gym rat" and practices one of the most rigorous workout and lifting regimes of any other softball player. Pilon has won many awards for weightlifting and is open about how much she loves conditioning and fitness.
————————————————————————-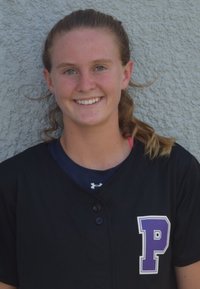 NO. 13 CAMERON FAGAN
TEAM NORTH FLORIDA
OF
UNCOMMITTED

Hailing from the family with amazing SEC softball success, Cameron is the sister of Kasey, Sami, and Haley who all enjoyed memorable careers at their respective schools. But now it is Cameron's turn! A former Mizzou commit, Fagan has reopened her recruitment and is will be an incredible "get" for which ever program she chooses to commit to.

————————————————————————-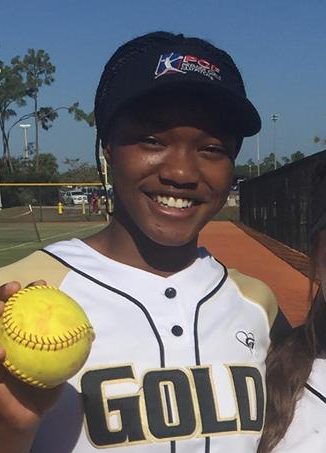 NO. 14 KAMAYA COHEN
GAINSVILLE GOLD
OF
FLORIDA

An absolutely speed demon with an arm that wrecks havoc on opponents, Florida is getting an all-around stud athlete to compliment it's long history of stellar talent. At the plate Cohen is the lethal combination of speed, power, and finesse that makes her a challenging out. Last spring she was named a Sun All-Area First Team Small School selection after hitting .426 with four doubles, four triples, one home run, 30 RBIs.

————————————————————————-