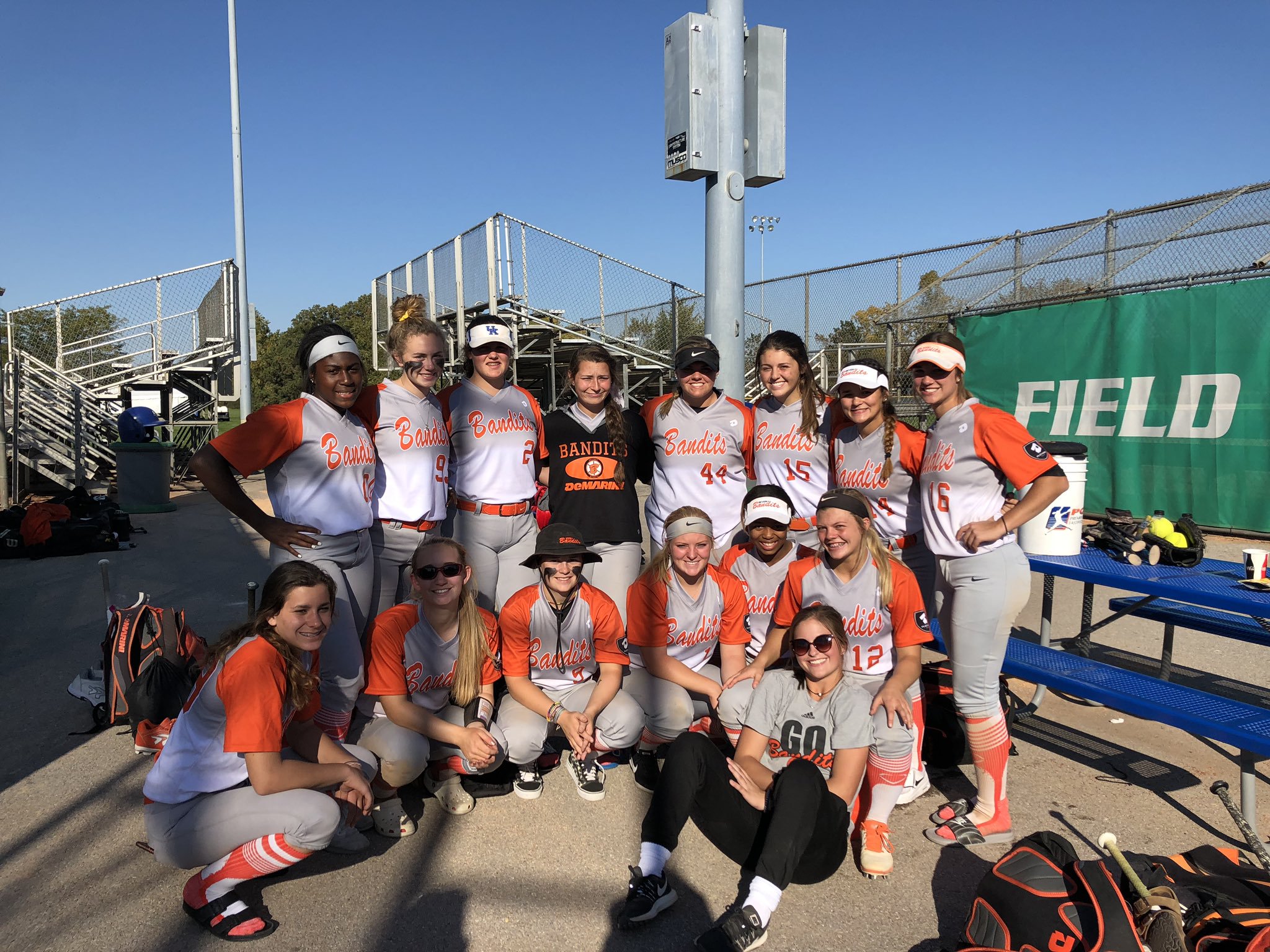 Last weekend was busy with big tournaments across the country. Take a look at the results from three of those events below as well as some top performers from the weekend!

Always feel free to let us know when one of your athletes performs well over a weekend of play for a chance to be featured! E-mail us at mkyllokittleson@fastpitchnews.com with the following information: their name, grad year, position, committed or uncommitted, team, event played in, all the stats, and a photo if possible.
14U
Winner: Beverly Bandits Yates
Runner Up:

16U
Winner: Beverly Bandits Helbling
Runner Up: Ohio Hawks Alvelo

18U
Winner: Beverly Bandits Dorsey
PGF SURF CITY OCTOBER SHOWCASE
14U
Pool A Winner: Athletics Mercado Tidd
Pool B Winner: Cal Cruisers Caouette/Lowry
Pool C Winner: LTG Lions – Henderson Lively
Pool D Winner: Grapettes Gann/Kapp
Pool E Winner: So Cal Athletics Medina
Pool F Winner: California Gold – Field
Pool G Winner: Ohana Tigers Estrada/Todoroki
Pool H Winner: Explosion SA 2023

16U
Pool A Winner: So Cal Athletics Berouty Premier
Pool B Winner: So Cal Athletics Limo
Pool C Winner: Cal Breeze Birch
Pool D Winner: LTG Lions – Card
Pool E Winner: AASA Merrida/Bryson
Pool F Winner: Manitoba Elite
Pool G Winner: Sorcerer Kiko/Stone
Pool H Winner: LTG 2022 Carda/Seva
Pool I Winner: Firecrackers TJ
Pool J Winner: AASA Pikas
Pool K Winner: AASA Ayala 2022
Pool L Winner: Sorcerer Rodriguez
Pool M Winner: Artesia Punishers – Alverez
Pool N Winner: So Cal Athletics Squires
Pool O Winner: American Athletics-Peterson

18U
Pool A Winner: Cal Cruisers
Pool B Winner: Athletics Mercado
Pool C Winner: Corona Angels Tyson
Pool D Winner: Breakers Labs – Bobby
Pool E Winner: OC Batbusters Stith-Maroon
Pool F Winner: California Grapettes – Kapp
Pool G Winner: Panthers Gold
Pool H Winner: SoCal A's Jendro Premier
Pool I Winner: Mountain West Fastpitch
Pool J Winner: Lil Rebels Gordie
Pool K Winner: EC Bullets CA
Pool L Winner: Lady Magic – Munoz
Pool M Winner: Sorcerer Gabales
Pool N Winner: Firecrackers Leles
Pool O Winner: So Cal Athletics McCarthy
18U Elite
Winner: Select Fastpitch
Runner Up: Top Gun Academy – Angels
T-3rd: South Dakota Gold, Southeast IA All-Stars Gold/Oran

18U Premier
Winner: KC Zephyrs – Danner
Runner Up: Team Kansas Ryan
T-3rd: KC Speed, Team Kansas Rogers

16U Elite
Winner: MN Bombers Acketz
Runner Up: Tulsa Elite NWA
T-3rd: Tulsa Elite 316 03, Wasco Diamonds 16UWM

16U Premier
Winner: Wicked Elite
Runner Up: Kansas Knockouts
T-3rd: MN Magic Gold – Rubbelke/Roth, HD Elite

14U
Winner: Select Fastpitch
Runner Up: Top Gun Fastpitch Navy
T-3rd: Iowa Outlaws Livingston, Iowa Outlaws Gold Cunningham
TOP PERFORMERS
CALA SMITH, Ottumwa Shakers
At Top Gun Smith hit for a .750 average with four doubles and two singles.
MAYA JOHNSON, 2021 LHP, Ohio Lasers Gold, Committed to Pitt
In 21 innings pitched, Johnson logged 45 strikeouts while only allowing five walks and two runs at the Finesse Fall Showcase.

vs Michigan Finesse National Dreher/Lesko (15 K's in 7 IP)
vs Indiana Magic Boteler (16K's in 7 IP)
vs Ohio Hawks Alvelo (10 Ks in 5 IP)
vs Beverly Bandits Richards (3 ks in 2 IP)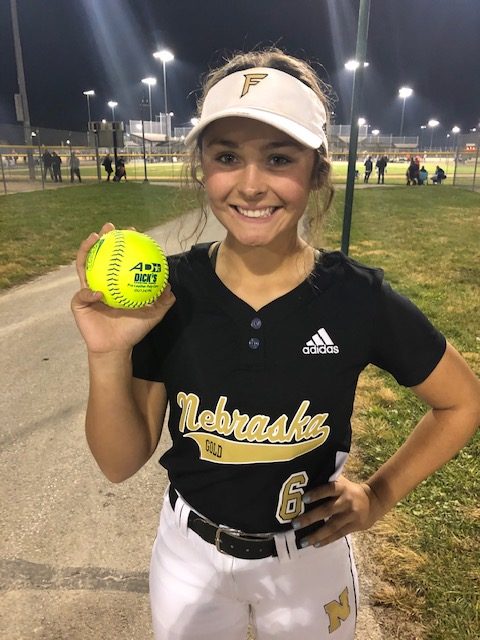 NYLEIGH CARBAUGH, Nebraska Gold Roberts
To say Carbaugh had a great weekend would be an understatement! While competing in five gamse at the Top Gun MSP Fall Showcase she stepped to the plate 11 times for 10 at-bats and recorded five hits, three home runs, six RBI, for a .500 average. She also scored five runs and slugged 1.400.
–
–
TORI KNIESCHE, Wayne High School (NE), South Dakota State Commit
Knische helped lead her Wayne High School team to the Class B State Title. On Oct. 16th she struck out 19 hitters in Wayne's first victory only to follow that up fanning 11 more in the team's next five-inning contest.

Over the course of the tournament Kniesche added five home runs at the plate and 10 RBIs. Not a bad way to help your own cause!