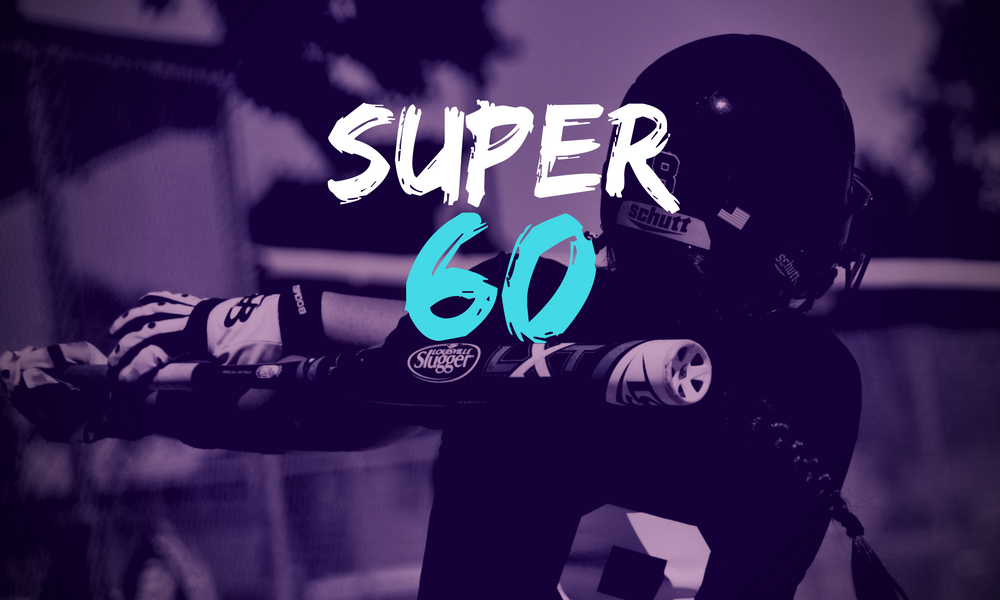 After another fantastic summer of competition Fastpitch News is ready to unveil our "Super 60" 14U teams! Check back weekly as we announce and recognize each of these talented programs and their accomplishments over the past summer of play.

Is your team on this list? Coaches, make sure to keep your eyes on your e-mail, we want to talk to you!
Keep reading with special discount code RANKINGS for 25% off your subscription!
UPDATED 10/24/2019
We discovered an error in point allocations that drastically increased a particular team's score and have moved them appropriately. No one has been moved in or out of the list however, all the same teams remain.
| RANKING | TEAM | | |
| --- | --- | --- | --- |
| 1 | Texas Bombers Gold 14U HTX Burgess | | |
| 2 | Tennessee Mojo 04 - Fisher | | |
| 3 | Diamond Hotshots Premier - Nelson | | |
| 4 | OC Batbusters Flores | | |
| 5 | Arizona Storm Appel | | |
| 6 | Firecrackers Brashear 2022 | | |
| 7 | Beverly Bandits Richards | | |
| 8 | Birmingham Thunderbolts 04 | | |
| 9 | IL Chill | | |
| 10 | Central Cal Dirtdogs Pickering | | |
| 11 | Sorcerer | | |
| 12 | Cal Breeze 04 - Fernald | | |
| 13 | Corona Angels Tyson | | |
| 14 | Oklahoma Hotshots Yeatts | | |
| 15 | Rhode Island Thunder Lotti | | |
| 16 | Texas Bombers Gold 14U | | |
| 17 | Indiana Magic Gold 14U Bay | | |
| 18 | Team North Carolina Eaton | | |
| 19 | Mercado 2023 | | |
| 20 | American Pastime Velasquez Farnworth | | |
| 21 | Miami Stingrays Gold | | |
| 22 | Atlanta Vipers 04 - Palazzo | | |
| 23 | West Bay Warriors | | |
| 24 | Glory Adkins Gold 14U | | |
| 25 | Fury Platinum - Polk | | |
| 26 | Aces Express 14u Futures | | |
| 27 | Suncats Jimenez | | |
| 28 | Indiana Magic Gold 04 Boteler | | |
| 29 | AASA Pikas | | |
| 30 | EC Bullets Mayfield | | |
| 31 | PA Chaos | | |
| 32 | Texas Bombers Gold Hybrid | | |
| 33 | Georgia Impact Jeffreys/Lewis | | |
| 34 | East Cobb Bullets '04 Central FL | | |
| 35 | Athletics Mercado GB | | |
| 36 | Athletics Mercado Tidd | | |
| 37 | Texas Sudden Impact 14U | | |
| 38 | NW Bullets Dawson | | |
| 39 | Fury 2022 | | |
| 40 | Texas Blaze United | | |
| 41 | Diamond Hotshots Platinum Bailey | | |
| 42 | Salinas Storm 14U Plascencia | | |
| 43 | Cal Cruisers Caouette | | |
| 44 | Ohana Tigers - Quarles/Helms | | |
| 45 | Louisville Lady Sluggers 14u-Zueg | | |
| 46 | Lady Lightning Gold Futures | | |
| 47 | OC Firecrackers Holcomb Knight | | |
| 48 | Illusions Premier Cain | | |
| 49 | OC Batbusters Campbell Stith | | |
| 50 | NC Firecrackers Mettler | | |
| 51 | Lady Duke Lamar | | |
| 52 | Texas Glory Naudin | | |
| 53 | Universal 2023 | | |
| 54 | Utah Fastpitch | | |
| 55 | EC Bullets Wiggins | | |
| 56 | Top Gun Academy Berryman | | |
| 57 | Corona Angels Ortega | | |
| 58 | OK Exclusive 14U Premier Hughes | | |
| 59 | Houston Power Futures - Connor | | |
| 60 | OC Batbusters Shockey | | |
HONORABLE MENTION
Alphabetical Order
| TEAM | STATE |
| --- | --- |
| Carolina Elite Hutto | CA |
| Colorado Angels - Gaffin | CO |
| Kansas Crush Mitchell | KS |
| Marucci Patriots | LA |
| Mojo 2022 | TN |
| OK Athletics Premier Madden | OK |
| PS 33 Academy | CA |
| So Cal Choppers Fausett 14U | CA |
| So Cal Choppers Gaskill | CA |
| Texas Dirt Divas 05 | TX |
| Texas Impact Jackson | TX |
—
—