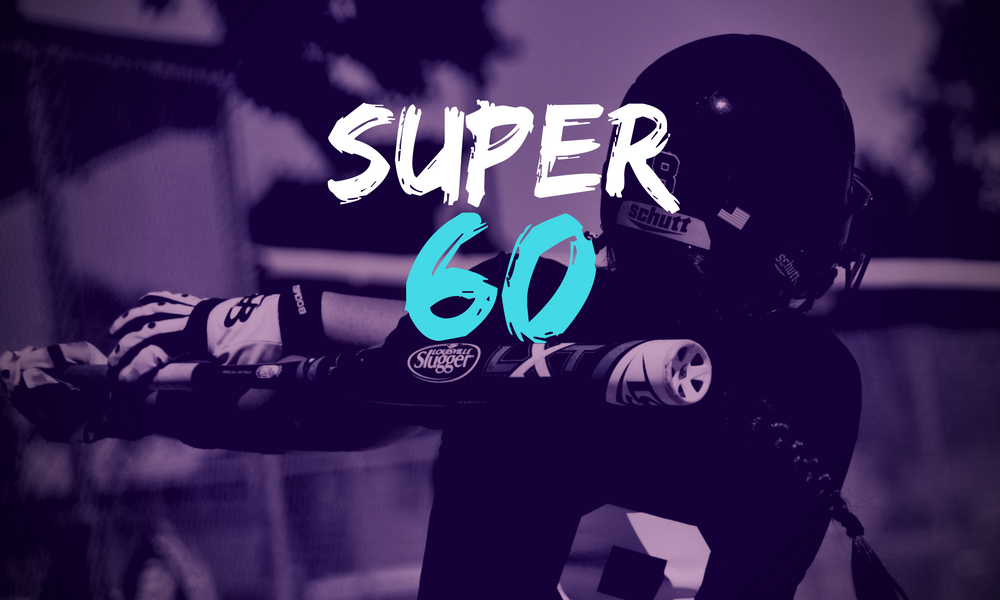 We are hard at work compiling our next round of 14U, 16U, and 18U rankings! You can refresh yourself on 2018s Super 60 teams through the links below while we take a quick look at how the top three teams from 2018 did this past summer. Will they hang onto their spots? Will others take over? We will find out soon enough!
2018 14U Rankings
2018 16U Rankings
2018 18U Rankings
14U
#1 So Cal Choppers Fausett
Most notable the So Cal Choppers tied for 13th at the Sparkler Jr Elite posting a 4-3 recording.

#2 Diamond Sports Hotshots Falterman
It appears that Falterman aged up leaving our No. 2 ranking up for the taking!

#3 PA Strikers 14U National Team
Representing the Northwest, the PA Strikers most notibly were welcomed back to the JO Cup where they placed tied for fifth with a 4-2 record.
16U
#1 Birmingham Thunderbolts 01 Dorsett
Dorsett's squad aged up this past year to partake in 18U play leaving our 16U No. 1 ranking vacate and up for the taking! There was a nice TC Nationals performance for a 16U Thunderbolts squad though going 5-2 and tied for 25th. Could they break into our rankings this year?

#2 Texas Glory Adkins Gold
Texas Glory Adkins was strong this summer! Their notable finishes include a tied for ninth finish at Triple Crown Nationals (4-3), tied for fifth at USA Elite Select (7-4), tied for 33rd in Colorado Power Pool, and made an appearance at the JO Cup.

#3 Scrap Yard Internationals
Scrap Yard had a few strong showings including a tied for 17th finish after posting a 5-4 record in Colorado Power Pool play. They followed that up finishing tied for 9th at the JO Cup.
18U
#1 Georgia Impact Premier Lewis
A fun story line this summer, Impact Premier lost many players to Team USA play leaving the roster a bit depleted. However, Lewis' squad caught fire and clicked at the right time, storming through PGF to finish second in the Premier bracket.

#2 Texas Glory
Steady as ever, Texas Glory continued their tradition of success. Key notables include a tied for 9th finish in Colorado Power Pool play, tied for 17th at PGF Premier, and tied for 3rd at USA Elite Select after posting a record of 6-2.

#3 OC Batbusters Stith
Another legendary name and program in club ball history, Stith's team was strong yet again. Cleaning up at major events including a fifth place finish at PGF Premier (4-2) and winning USA Elite Select, going a perfect 7-0.