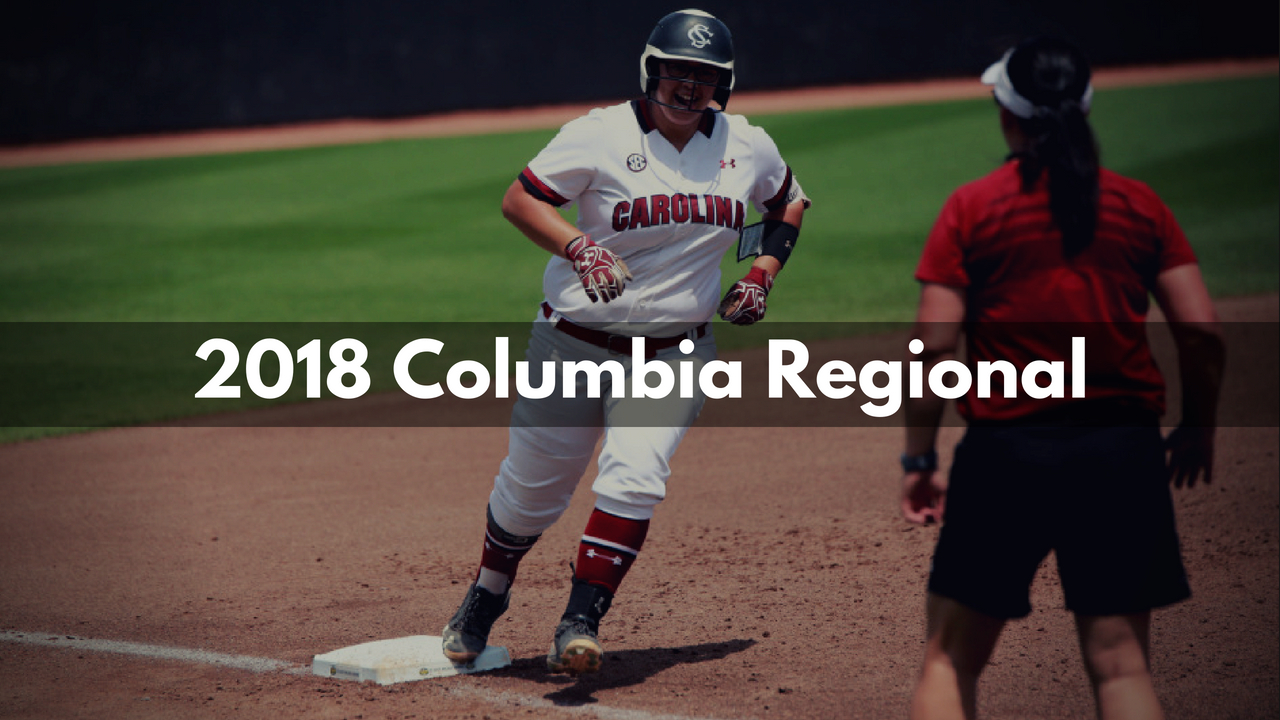 The South Carolina Gamecocks (45-14) are having a breakout season and enter the tournament as the No. 9 overall seed. Games will start at 5:00 pm EST on Friday. All games can be seen on ESPN3. South Carolina will be hosting Hofstra (40-12), Liberty (47-12) and UNCG (46-11). Find more info here.
Top Seed
South Carolina has been outstanding this season considering they were picks to place 12th in the SEC. They did hit more home runs (61) than they did a year ago (45), but they actually dropped their team average slightly from .278 to .277. Where they had better improvement was in the circle lowering their team ERA from 2.96 to 2.07. Leading the Gamecocks at the plate is Mackenzie Boesel who led the team in average (.359) and RBI's (45). She also hit 16 doubles and eight home runs. Cayla Drotar (20-5) served as the Ace for the staff posting a 2.13 ERA over 157 innings. Kelsey Oh (13-5) and Dixie Raley (12-4) were also used for a significant amount of time. As a group, they have been effective and should help South Carolina this weekend.
Best Shot at the Upset
This is a tough call all three teams have 40 or more wins. We give the slight edge to Hofstra. Although the Pride would need to reverse the result of the two meetings they had with Gamecocks to kick of the year. Hofstra then bounced back and beat Florida State and gave No. 1 Oregon all they could handle dropping a 2-1 11 inning game. Hofstra has a solid offense led by Brielle Pietrafesa (.353) and Brittany Allocca (.353). Pietrafesa has 16 doubles, 13 home runs and a team-leading 55 RBI's. Allocca leads the team in home runs with 15 and 52 RBI's herself. Sarah Cornell (23-7) threw the bulk of the innings racking up 230 strikeouts over 207.2 innings of work. We will probably also see Sophie Dandola (17-5) this weekend.
Players to Watch
Two players from Liberty to keep a close eye on are Amber Bishop and Julia DiMartino (27-7). Bishop enters the weekend batting .378 with 11 home runs and 42 RBI's. She is also second on the team in doubles with 20 on the year. DiMartino is the workhorse of the pitching staff throwing 215.2 innings this year with a 1.79 ERA. Marisa Sholtes of UNCG has some pop in her bat as well. On the season she is batting .373 with 16 doubles, 16 home runs and 54 RBI's. On paper, this region has some hitters and overall no dominating pitchers, that alone could be something to watch.
Opinion
South Carolina is the favorite to advance from here. With that said, it may not be a cakewalk either. Sure they hammered Hofstra twice, but that was the first few games of the season. We suspect that the gap has been closed some. Also, like we already stated, all the teams in this regional have 40 plus wins and none of the teams have superior pitching. There could be a lot of runs put up in Columbia this weekend. Look for South Carolina to advance, but also do not be totally shocked if an upset occurs.