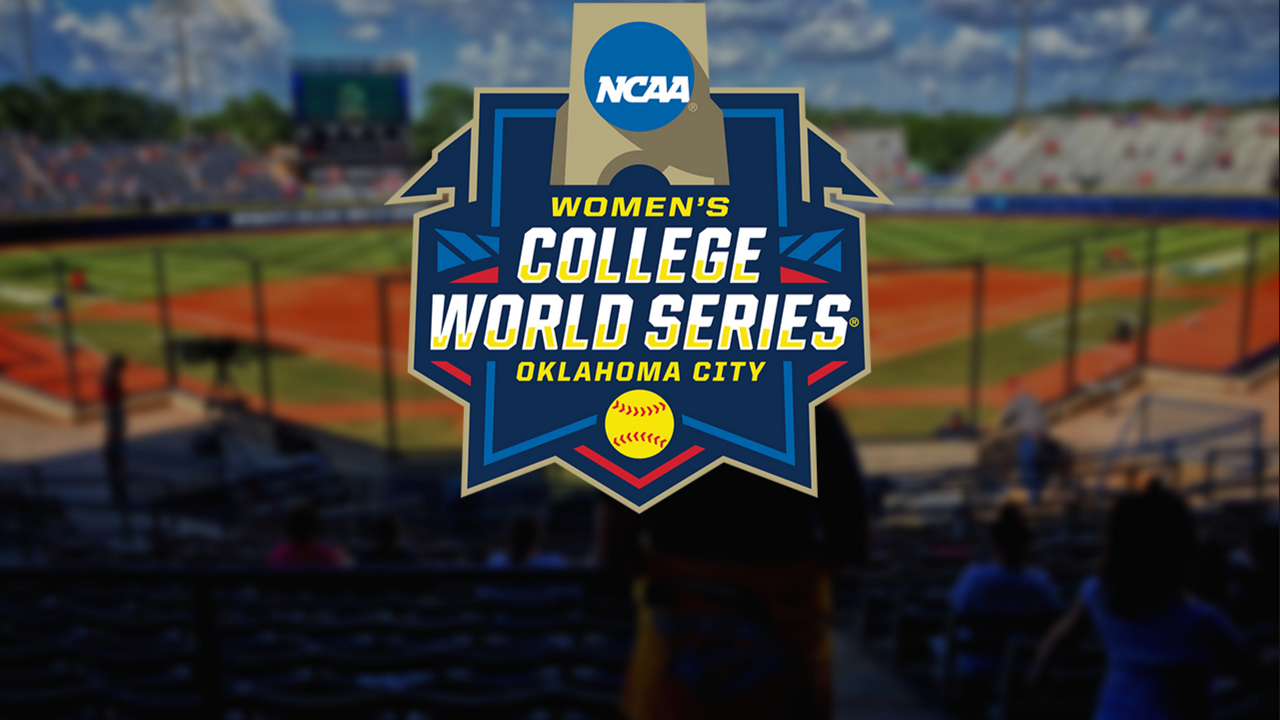 We are one day away from the biggest event of the year, the 2018 WCWS. Eight teams head to Oklahoma Citys, OK in search of the national championship. The Oklahoma Sooners, who come in seeded fourth, will be looking to capture their third straight NCAA championship. The Oregon Ducks come in as your top seed and are the last team to beat Oklahoma, back on April 19. Action will kick off on Thursday, May 31, 2018, at 12:00 PM ET with Oregon taking on No. 8 Arizona State.  The first two games of the day will be featured on ESPN with the two evening games airing on ESPN2.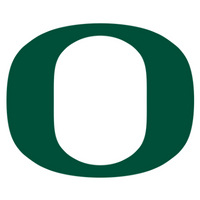 No. 1 Oregon (52-8)
Oddly the Ducks face the last team to beat them in the regular season, Arizona State. That was back on April 15 when the Ducks were shutout 4-0. They did take two-of-three that series though. On paper this team is impressive, they have the bats and the pitching to make them very tough to beat. But as we saw in the first game of the Super Regional against No. 16 Kentucky, they are not unbeatable. The Wildcats defeated the Ducks in game one 9-6. Oregon roared back in games two and three winning 6-1 and 11-1. What makes this team fun to watch is that they win as a team. Generally, you can look back at a Super Regional and see one maybe two players who leap off the box score. That is not the case with the Ducks, a new leader seems to emerge each game, or rather someone different takes charge each game. There is no real eye-popping batting average, the top average belongs to Haley Cruse (.372). Yes, that is good, but as you will see on some of the other teams, .400 and above is not totally uncommon. This team does it as a team and it is fun to watch. They do have some power with three Ducks hitting double-digit home runs on the year in Shannon Rhodes (10), DJ Sanders (16), and Gwen Svekis (17). Consistency every once in awhile has been an issue.
The Ducks have one of the best pitching staff's in the country, then again, nobody playing in the WCWS has a bad staff. With that said, Oregon as quality and depth, something that can be hard to come by in DI softball. They will need Megan Kleist (21-6) who had an off game against Kentucky lasting just 4.2 innings while allowing seven hits and six earned runs. That is not a typical performance from Kleist who holds a 1.14 ERA on the season. She earned the win when the Ducks beat the Sooners throwing a one-hit shutout in the 5-0 win. What is interesting is that after those 4.2 innings she did not throw another inning the rest of the Super Regional. The guess is that Miranda Elish (24-1) was so effective in her first outing against Kentucky, coach White decided to give Kleist some rest. Elish allowed just two hits and zero earned runs while striking out seven in the Ducks game two 6-1 win. She was just as impressive in game three allowing four hits and one earned run in the 11-1 five-inning win. Elish enters the WCWS with a 0.89 ERA and 235 strikeouts.
This is the fourth trip to the WCWS in the past five years for the Ducks. Will this be the year they finally put it all together? The issue is, this may be one of the toughest fields we have seen in years. Not to mention they will have a second-round game against the two-time defending champions who have been playing lights out since the Ducks beat them in mid-April. On paper when we broke down teams at the start of the year, most our staff felt Oregon would be awfully tough to beat. So far that seems to have been a correct assessment. We do think they get past Arizona State in game one. The pitching should be ok, although we are interested to see how Kleist looks in her first start since that tough outing last week. The key to Oregon winning the title this year will come down to their offense being consistent. They need their experienced hitters to lead this squad. The other big factor will be errors. In the Super Regional Oregon committed six errors in three games. Four of those in the game they lost. Sure they somewhat hammered the Sooners in a one-off game at home, can they do that again? Well, that is why we play the games and both teams need to win their first game before that can even happen.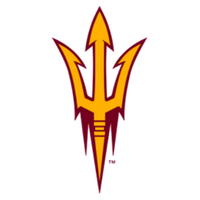 No. 8 Arizona State (48-11)
The Sun Devils seemed to cruise right past the No. 3 SEC team South Carolina in the Super Regional. Arizona State scored back-to-back 5-2 wins to sweep the Gamecocks. Last week Morgan Howe had the hot bat going 5-7 with three RBI's. The junior outfielder has been that way all year with a co-team-leading average of .364 and she also is tied for the lead in RBI's (39). Kindra Hackbarth is the other batter with a .364 average. All-in-all the Sun Devils are a solid hitting team. They will not blow your socks off with gaudy numbers, but they will find a way to manufacture runs. Danielle Gibson has been impressive this season for the Sun Devils. Gibson leads the Sun Devils in home runs (12), RBI (39), and slugging percentage (.660). Balance is key for Arizona and if they can get consistency at the plate they will be a tough out.
Pitching has been good for the Sun Devils who have been led by sophomore Giselle "G" Juarez (26-4). Juarez enters the WCWS with the third best ERA among pitchers in OKC with a 0.91. She is also just shy of 300 strikeouts coming into the weekend with 297 on the year. She has faced Oregon twice on the year with two very different results. In the first game, she threw a three-hit shutout in a 4-0 Sun Devil win. The second time was not as good where she allowed two earned runs on six hits in a 5-0 loss. Arizona State will also look towards senior Breanna Macha (16-6). Macha has been solid for Arizona State this year. She allowed just one earned run and struck out six in her Super Regional win.
Many thought that Arizona State would eventually falter, they really didn't. They did drop conference series to Arizona, UCLA, and Oregon. But, they did take the series against Washington. Als, they did get wins in each of those series. All of this makes them an interesting team heading into the weekend. Are they a pick to win it all? No, not really. Could they pull an upset or two? Absolutely. If Juarez is at her best, and the Sun Devils play solid defense, they will have a close one with Oregon. The loss Juarez has against the Ducks came behind three errors by the Sun Devils defense. They are the underdog, but they also are a team that not many people have paid much attention to. Keep your eye on them even if they lose that first game they could cause some problems on the back side of the bracket.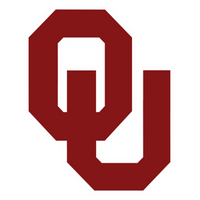 No. 4 Oklahoma (55-3)
As stated, the Sooners come in looking to make it three in a row. They have the best record in college softball, they are your two-time defending champions, have won 16 games in a row, have outscored their opponents 40-2 in the NCAA tournament and come in seeded fourth. The only reason they have the four seed is a one-off road loss to No. 1 Oregon. So sure, No. 2 would have made some sense here, but we are talking about the same committee that has got it wrong for the past few years, but that is a topic for another day. With all of that said, the point is the Sooners appear to be playing pretty good softball right now. Freshman Phenom Jocelyn Alo has been impressive all season long. She enters the weekend batting .415 with 28 home runs and a staggering 70 RBI's. As a team, the Sooners are batting .328 with 80 home runs on the year. Junior Sydney Romero checks in with a .414 average, 12 home runs and 59 RBI's. Currently, eight every day hitters are batting .300 or above. They can hit gaps or drive the ball over the fence. They may have the best all-around offense in the WCWS. This team can put pressure on opposing pitchers up and own their line-up. If they simply hit to average, they will score their share of runs.
There is no drop off in the circle for the Sooners either. Led by the one-two punch of Paige Parker (29-2) and Paige Lowary (10-1). The two have mad an effective team all season long and we have to think that does not change this weekend. Lowary did get a rare start in game one of the Super Region against Arkansas. In the game, she went six innings allowing three hits and one earned run in the 7-2 win. Both pitchers come in with sub-one ERA's Parker (0.86) and Lowary (0.96). Expect to see coach Gasso to use them in the starter closer roles they have played most the season. It seems to have worked well all year.
Based on how this team is playing right now they are our favorite to win the 2018 WCWS. Now that does not mean we think they are a lock and of course, they have to turn the tables on an Oregon team that shut them down the last time they faced one another, but that may be exactly what happens. Even though both teams have explosive offenses, the Sooners will probably find themselves in some pitchers duals. Also, it should be noted that the Sooners have to first get past No. 5 Washington who spent a great majority of the season ranked No. 1. The Sooners will not have an easy road that is for sure. Oklahoma has the kind of balance and team discipline that it takes to go far here and that is what we think sets them apart. Of course, we could be wrong, but as of now, they are our pick.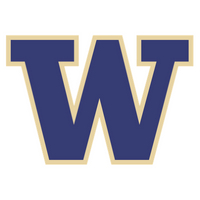 No. 5 Washington
The Huskies are an interesting team heading into the WCWS. This is the second straight season they have advanced and the 13th time in school history. Washington seemed almost unstoppable in mid-April, but then they played six games against conference foes UCLA and Oregon. The Huskies dropped six straight games. They have since won eight straight including the Regional and Super Regional. So what is going on? Well, it was reported that staff Ace Taran Alvelo (22-4) was suffering some type of injury. She did throw in both the Regional and Super Regional which should be good news for Huskie fans. Scoring consistently seems to be somewhat of an issue recently. In their five NCAA games, two wins were impressive offensive performances. The other three were a bit closer and lower scoring. Last weekend they survived a nine-inning battle with Alabama winning 3-2. They bounced back with a solid 6-0 win the next day over the Tide. Taylor Van Zee is coming off a big weekend. The Senior from Hemet, CA went 4-7 with a double, home run and three RBI's. On the year the Huskies are batting .316 as a team with Sis Bates leading the way with a .398 average. Two Huskies have double-digit home runs in Julia DePonte (14) and Kristyn Thomas (12).
We already touched on the possible injury to Alvelo, who, based on last weekend, appears to be getting closer to full strength. They also have a good freshman in Gabby Plain (20-4). Plain has been impressive during the NCAA tournament posting a 4-0 record in the five games. The Sydney, Australia native has really come on when she was needed most. A healthy Alvelo boosts the chances of the Huskies in our opinion. Plain has been great, but she is young and has thrown a lot of innings in the postseason already. This is a tough tournament and Washington will need both of them ready to go.
There is no logical reason not to think they have a real shot of winning it all this season. There are some question marks and they have to get past two teams who appear to be playing some of their best softball right now. If their offense can produce, against two of the best pitching staffs in the country, they have a shot. Of course, that could be said about pretty much any team here. Getting through both Oklahoma and Oregon back-to-back seems like a tall order right now. If Avelo is in fact back at 100% they could make things interesting.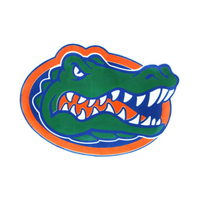 No. 2 Florida (55-9)
Well, the Gators made it interesting getting back to the WCWS. They were able to get past a tough Texas A&M squad in a regional that was fun to watch on a Jordan Matthews walk-off home run. Amanda Lorenz continued her great season at the plate going 5-6 with five walks, a double, a home run, four runs and two RBI's. She comes into the weekend leading the Gators in numerous categories including average (.433) and RBI's (61). One of the issues with the Gators is that only two other players are batting above .300 in Nicole DeWitt (.337) and Jaimie Hoover (.319). As a team, they are batting .287 with 55 home runs on the year. DeWitt leads the team with 14 long balls. Overall the Gators rely on their pitching and solid defense to win games. As seen in the final game against the Aggies, timely hitting works well for them also. The main question mark for the Gators will be if they can keep pace with some of the more high powered offenses they may face this weekend.
Pitching has been and is the strength of this team. For most, the year staff Ace Kelly Barnhill (29-1) has been rock solid in the circle. In 12 innings against Texas A&M she gave up ten hits, four earned runs while allowing four walks and striking out 10. Those are pretty solid numbers for most, but for Barnhill, they showed that hitters can get to her some if patient and they lay off the out of the zone rise balls. On the year, her numbers impress. She carries a 1.06 ERA with 310 strikeouts over 205.1 innings of work. Aleshia Ocasio (22-7) has also pitched well for the Gators this season and carries a 1.35 ERA on the year. They are dynamically different pitchers which can make them effective when used together. The one issue with Ocasio is that she likes to make batters swing and lives around the plate. Overall they are a formidable tandem and one that makes them a threat to get back to the championship series.
Florida will have its work cut out for them. Georgia did take two of three from the Gators when they met this season. Sure, Georgia had Brittany Gray throwing then, but it was not all Gray. more on that when talking about Georgia below. Expect Georgia to make some adjustments and they have been swinging hot bats as of late so they could make this one pretty interesting. None the less, we see Florida advancing. Who this face in game two is yet to be determined, but either way they will be in for a fight. If Barnhill is at her best and the offense can take a step forward, the Gators may be headed back for a rematch with Oklahoma yet again.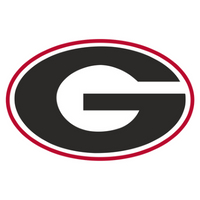 No. 7 Georgia (48-11)
Many thought when the Bulldogs lost Ace Brittany Gray there great season would come to an end. Well, not so fast. There appears to be plenty of fight left in this (Bull) dog. They now face a Florida team they took two-of-three against this year. Now they have to face the Gators without Gray, but is that as big of a deal as some may think? The Bulldogs had Barnhill's number this year. Matter of fact they ran her out of both games after just two innings each. In four innings Georgia had six hits and six runs (four earned). Maybe it was an off weekend for Barnhill, which very well could be the case, but none the less it shows the Bulldogs will not be intimidated. Georgia comes into the WCWS batting an impressive .335 as a team. They are led by Cortni Emanuel who is currently hitting .437 with 64 runs and 51 stolen bases. Two Bulldogs have double-digit home runs on the year in Justice Milz (14) and Alyssa DiCarlo (20). How they swing the bats this week will play a big role in their overall success.
Since Gray went down Mary Wilson Avant (12-3) and Kylie Bass (15-3) have carried them. Avant enters the WCWS with a 2.13 ERA, while Bass carries a 2.36 ERA. Neither carries the hyper low ERA's we are seeing from some of the others, but they both have found ways to win. They will have to be at their best game in and game out this week though if the Bulldogs are going to have a chance.
We will find out if it was just a bad weekend for Barnhill when these two met the first time or if Georgia knows something the rest of the country doesn't about how to approach her. Overall Georgia is the better offensive team while the Gators have a clear advantage in the circle. The classic debate of who wins, good pitching or good hitting? As we already alluded to we lean Florida in this one. But we are interested to see how Barnhill does against the Georgia bats this time around.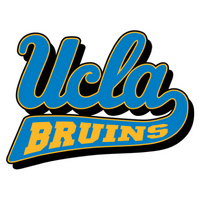 No. 3 UCLA (56-5)
The Bruins gave fans a bit of heartburn back in the first round dropping a game to Cal State Fullerton. The bounced back and then swept conference rival Arizona in the Super Regional. UCLA comes into the WCWS batting .339 as a team with five players hitting above .350 on the year in Aaliyah Jordan (.434), Bubba Nickles (.405), Kylee Perez (.393), Briana Perez (.389) and Rachel Garcia (.356). Not bad considering the pitching they faced within the conference alone. Jordan leads the team in home runs (12) and RBI's (66). Garcia, who was named the USA player of the year, has 11 home runs as well. This team can hit and score runs. That alone makes the dangerous, they also have a great pitcher in Garcia, making them even tougher.
Not only can Garcia (27-3) swing it, she can also bring it from the circle. Coming into the WCWS she holds a 1.02 ERA with 273 strikeouts over 185 innings of work. Coach Inouye-Perez is not afraid to go to any pitcher on her staff. There is a good chance we will see freshman Holly Azevedo (15-0) who has thrown 112 innings on the year and holds a 2.00 ERA. These two should get the bulk of the work for the Bruins. Both are effective and can be hard to hit.
UCLA will have a solid first-round game against a strong Florida State squad. If Garcia is as sharp as she looked most the year she could give the Seminole hitters fits. Now on the flip side to that the UCLA hitters will be facing a very good pitching staff as well. On paper, the edge from an offensive perspective goes to the Bruins. From the circle, it is a toss-up in our opinion. Our prediction is that UCLA finds a way to win in what should be a low scoring game. We also like their chances against the Gators if they both meet up in round two.
No. 6 Florida State (52-11)
The Seminoles come out of a hard-fought Super Regional where they outlasted LSU last week. They showed a lot of grit coming back after dropping the first game. Jessica Warren is swinging a dangerous bat right now. In the Super, she was just 3-11, but all three hits were home runs and she racked up 8 RBI's on the weekend. Warren also leads the Seminoles in average (.386), home runs (19) and RBI's (66). Sydney Sherrill is batting .385 and 10 home runs and Carsyn Gordon checks in with a .324 average and 11 home runs. The Seminoles have the bats to do some damage, but they will need the back half of their order to step up.
In the circle, the Seminoles bring two strong arms in Kylee Hanson (28-5) and Megan King (22-6). Hanson comes into the weekend with a 1.05 ERA with 234 strikeouts over 193 innings. She has been effective all season. King is right there as well posting a 1.37 ERA with 158 strikeouts over 163.2 innings. This gives the Seminoles a formidable one-two punch. LSU was able to score some runs against them and they will be facing, at least statistically, a better offense in UCLA. It is an intriguing match-up.
All in all, it seems like the Seminoles will have to be at their best to get through this side of the bracket, they have shown the can beat Florida and their pitching will give them a shot in just about any game. For them, it will all come down to the offense and their ability to generate runs against some top pitching staffs. We can not count them out, but they may have an uphill battle to make it the final series.
Championship Series Pick
Oklahoma vs. Oregon
Pick: Oklahoma