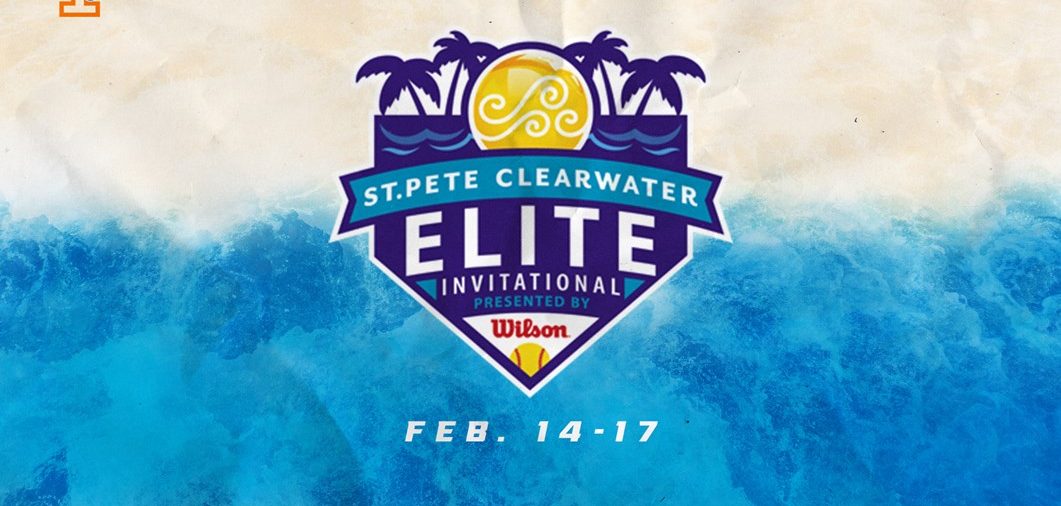 As excitement continues to build for the 2020 NCAA DI softball season, some of the country's biggest events are releasing their schedules! Earlier this week we previewed the teams and games that pulled our early interest at the Mary Nutter. Now, we look forward to the second annual St. Pete/Clearwater Invite! You can find the full schedule, here!
Oklahoma State vs. Virginia Tech
Thursday February 13, 2020

In a move that surprised many, Va Tech co-ace Carrie Eberle entered the transfer portal following the 2019 campaign. She threw 201.1 innings for the Hookies, posting a 1.84 ERA and a 25-8 record. Eberle also fanned 164 batters on the year. Where did she end up? Well, Oklahoma State of course! Making this already intriguing matchup, even better.

These two squads lineup well with each other and with Virginia Tech absolutely thriving its first year under then new head coach, Pete D'Amour, this contest will be a great first look at where both teams are at.
Alabama vs. Washington
Thursday February 13, 2020

Ahhhh, Tide versus the Huskies. An ever common Super Regional matchup that has provided amazing moments over the years. Both squads advanced to the 2019 WCWS but found themselves on opposite sides of the bracket, which was a shame, we would have loved to see the showdown between Alabama's freshman Montana Fouts and Husky senior, Taran Alvelo.

This matchup may be an early preview of a Super Regional or WCWS face off …in February. It doesn't get any better.
Florida State vs. Minnesota
Friday February 14, 2020

Since 2016 the Gophers are 0-5 against the Florida State Seminoles; 2020 could be the year that streak is snapped. Following the graduation of Meghan King and the loss of assistant and offensive coach, Craig Snider, the Gophers hold the advantage entering this early season contest; especially if they throw senior Amber Fiser. Minnesota plays Oklahoma State earlier in the day but has a nice break to rest Fiser should they want her to throw both contests. The Gophers do have two arms behind Fiser, Sophomore, Autumn Pease (Idaho State) and Freshman, Kianna Jones (Surrey, BC). Jones has Canada Junior National Team experience but until both athletes take the mound, they are still unproven in Minnesota's system. At least for now, it's a reasonable expectation we'd see Fiser throw both games; giving the Gophers a fantastic opportunity to win both.
JAMES MADISON
A 2019 Super Regional squad that gave UCLA all it could handle, JMU should never be underestimated. However, the Dukes graduated All-American ace, Megan Good and lost would be sophomore pitcher, Payton Buresch, to transfer. On the positive side, JMU added talented pitchers Kayla Boseman (Mississippi State) and Alexis Bermudez (Bethune-Cookman) to the roster making JMU very interesting entering the 2020 season.

Good isn't a pitcher you really "replace", she was special. The question for the Dukes is how to do fill the hole left behind and with who they added to the roster, they have a good shot at figuring it out.

They are slated to face Texas Tech, Kansas, Mizzou, and South Carolina; a challenging but favorable schedule for the Dukes. We're especially excited for the Texas Tech matchup as these two programs lineup nicely against one another and could be an intense, fun competition.
NORTHWESTERN
Another program who reached the Super Regional round in 2019, Northwestern should only be better in 2020! They add No. 6 ranked Top Prospect, Sydney Supple, a pitcher who adds much needed depth behind 2019's NFCA Freshman of the Year, Danielle Williams. The Wildcats welcome a freshmen class of seven, some of whom have real potential to contribute early.

In a crazy turn of events, last season Northwestern struggled most at the plate. Northwestern has been an offensive nightmare for opponents for as long as I can remember. They're normally a program that can flat out hit, doesn't chase much out of the zone, and has the speed to wreak havoc on the base paths; they've just lacked the pitching. But in 2019 they fell to the 11th ranked offensive in the Big Ten, falling from 3rd in 2018. So, they have the pitching, can they get their offense back on track? We will see.

Their St. Pete/Clearwater schedule includes contests versus Georgia (a common regional round foe over the years), Kansas, Florida State, and Virginia Tech. Much like JMU, it's a challenging schedule but highly favorable. If the offense is clicking, it's a very "sweepable" weekend for the 'Cats.