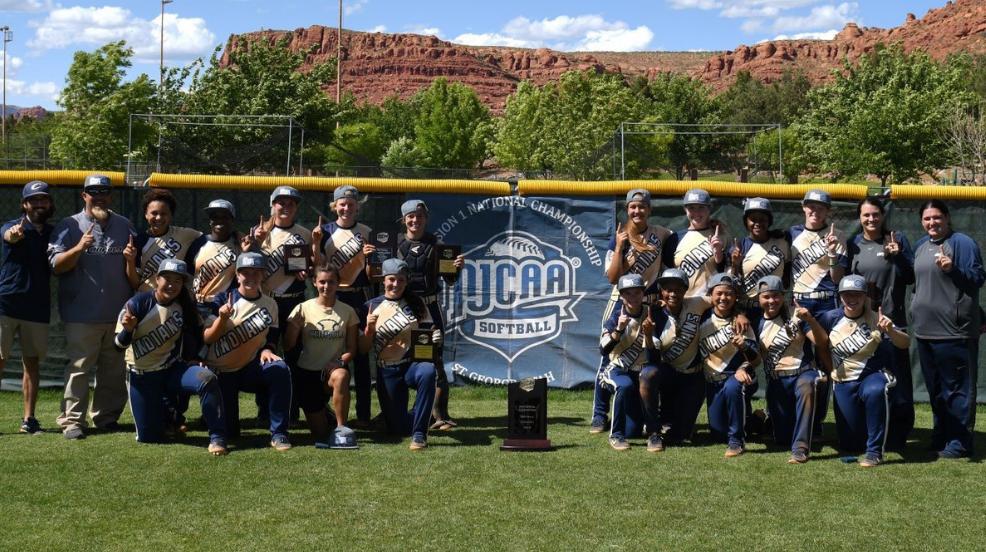 The Chipola softball team has won their third NJCAA National Championship after a 19-2 win over Angelina College [May 25th, 2019].
Angelina was first on the board as they scored two in the top of the first inning, giving them the early 2-0 lead. Chipola was unable to asnwer in the bottom of the inning.

However, after the first, it was all Chipola.

The Lady Indians put up five runs in the second inning. Mikayla Lewin and Haley Sandridge both had home runs to help with the effort. Chipola lead 5-2 entering the third.

In the third inning, the Lady Indians scored five more runs on six hits. Thais Uyeme, Sydney Mclain, Candela Figueroa, and Sandridge all had RBIs in the inning. Chipola led 10-2 entering the fourth inning.

The score would remain 10-2 in Chipola's favor until the sixth inning, where the Lady Indians recorded two more runs. Eila Infante and Lewin were responsible for the runs in the inning.
Chipola's defense held Angelina in the bottom of the sixth and headed to the final inning with a 12-2 lead.

In the top of the seventh inning, Chipola recorded seven runs. Yoshi Omori, Tammie Lijbers, Sandridge, Infante, Jadia Jones, and Ally Clegg all collected RBIs. Clegg also had a bomb over the outfield fence.

In the bottom of the seventh inning, Amy Woodham recorded the first two outs and received a standing ovation as she exited the game. Brianna Bailey came in to record the final strikeout and Chipola won their third NJCAA National Championship.

The Lady Indians scored 69 runs in the NJCAA National Tournament and finish the year with a 52-5-1 record.

Belinda and Jimmy Hendrix were named Coach of the Year. Candela Figueroa was named Tournament MVP and Offensive Player of the Tournament. Ally Clegg was named Defensive Player of the Tournament. Amy Woodham was named Pitcher of the Tournament.
——————————————