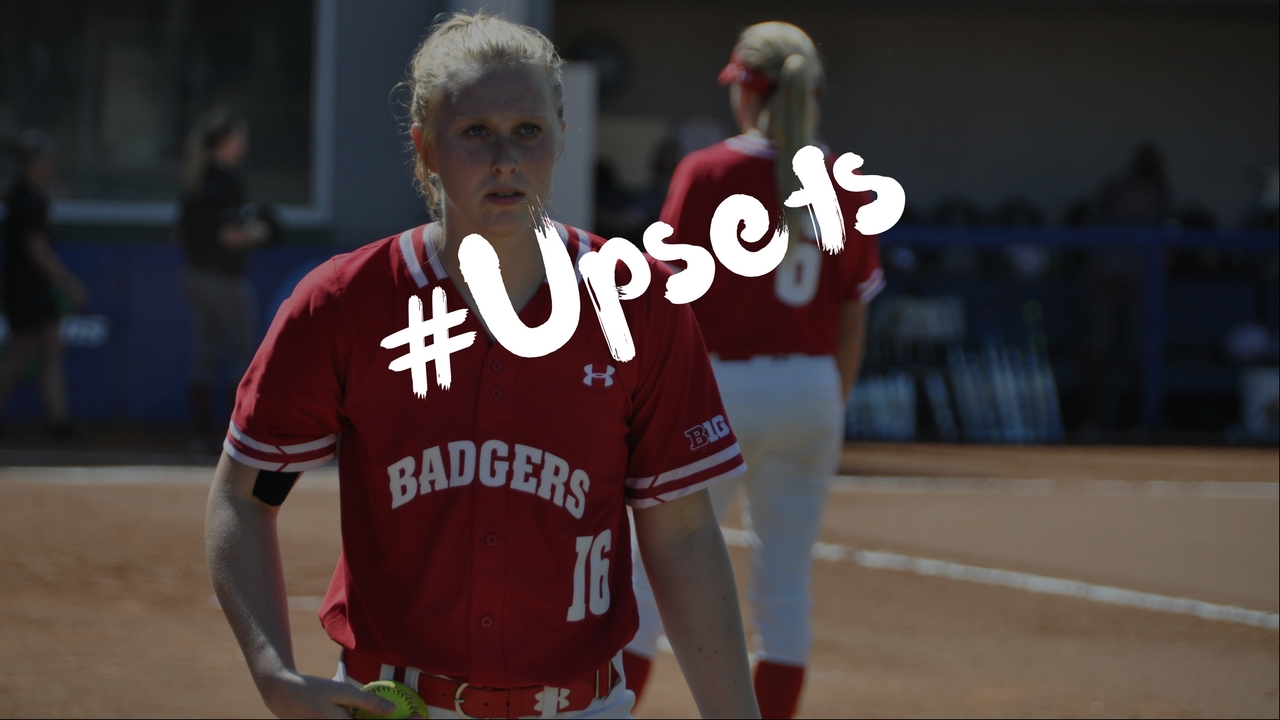 Two Big Ten Teams Forced Upsets on Thursday
Wisconsin handed Auburn their first loss of the season on Thursday, day one of the Mary Nutter Classic in Palm Springs. Auburn entered Thursday's game with a 15-0 record and ranked in the top 12 of all major college softball polls after week two. The hero for the Badgers was sophomore pitcher Kaitlyn Menz, who tossed a gem in the circle, keeping the Tiger hitters off balance and striking out eight. The 3-2 win over the Tigers moved the Badgers to 5-5 on the season – Wisconsin came up short and fell to Oklahoma State in the nightcap Thursday.
Nebraska (9-2) defeated No. 9 Texas A&M 6-3 on Thursday night, giving the Aggies their first loss on the season. Husker pitcher Kaylan Jablonski earned the victory in the circle, pitching two innings of relief and moved to 5-1 on the season. Gina Metzler led the Huskers offense with three hits, two runs, and one RBI. The Nebraska offense also gave Texas A&M pitcher Trinity Harrington her first earned runs of the season. She had gone 22.1 innings without an earned run. The Huskers fell to Mississippi State 9-0 in five innings in game two.
Texas A&M Defeats Two Top 25 Teams
The No. 9 Texas A&M softball team rallied to defeat No. 2 Oregon, 3-1, before defeating No. 23 California, 5-1, Friday on day two of the Mary Nutter Classic. Against the Ducks, Aggie pitcher Lexi Smith stifled Oregon's (10-2) offense, which entered the tournament ranked third in the nation in scoring. Smith allowed just one run on five hits and struck out seven to earn the victory. The Aggies close out the Classic against No. 7 Washington at 12 p.m. CT on Saturday.
Alabama Pitchers Toss Two Big Wins
Alabama opened Friday's play at the Easton Bama Bash with a pair of sharp wins, defeating Georgia State, 5-1, before shutting out No. 3 Florida State, 3-0, and beating the reigning national NFCA pitcher of the week. Alabama (8-1) was guided by timely hitting and two great pitching performances against Georgia State (5-8) and Florida State (10-4). Freshman Madison Preston led the Tide against the Panthers, tossing seven innings with just one unearned run allowed. Senior Alexis Osorio threw a complete-game shutout over the third-ranked Seminoles, striking out a season-high ten batters. Alabama continues play at the Easton Bama Bash Saturday, facing Northern Iowa (9-4) at 1:30 p.m. CT and Florida State (10-4) at 4 p.m. CT.
Minnesota Bounces Back
The Minnesota Gophers went 2-0 on Friday earning a pair of wins over Kentucky and South Alabama at the ESPN Wide World of Sports Complex. In game one against Kentucky, things quickly turned into a pitcher's duel between Gopher Sophomore Amber Fiser and Kentucky starter Erin Rethlake; both pitchers allowed only three hits. Freshman Alex Velazquez put the Gophers on top 2-1 when her first collegiate hit drove in both winning runs. The bats heated up during game two as Minnesota defeated South Alabama 13-3 in five innings. The Gophers return to action on Saturday and will take on Bradley and Lehigh.