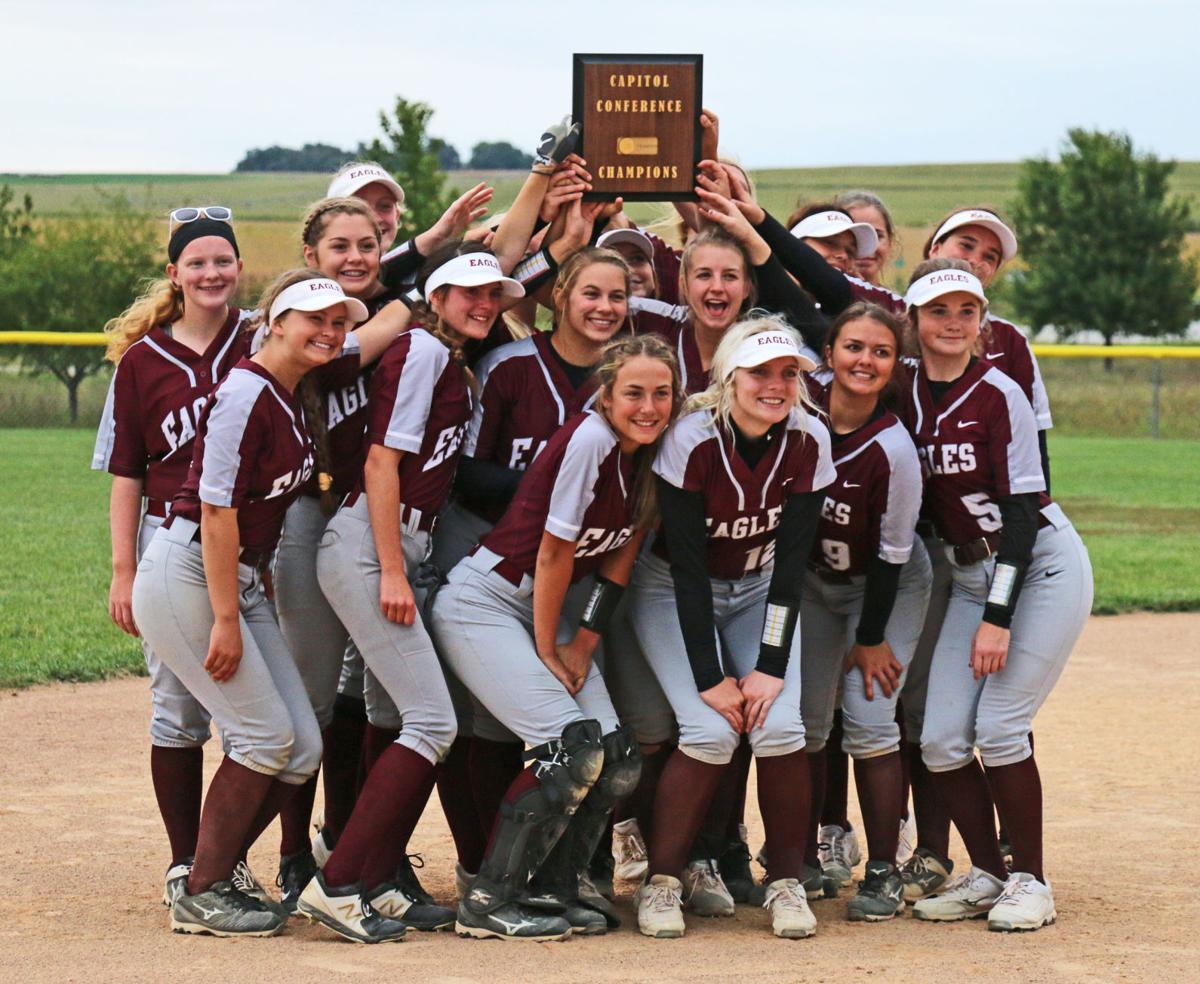 Fall high school state tournaments are underway and there are some fantastic teams and athletes ready to take the field! We are breaking down the various tournaments and fields.

Find our look at Class A here and Class B here.
You can find the official Nebraska bracket, here.
No. 1 FAIRBURY
Entering the tournament with a 24-4 record, Fairbury is new to the tournament field as they did not qualify last season. They have eight day-to-day players hitting over .300 lead by senior Raven DeFrain who is hitting .500 with 54 RBI, five doubles, and six home runs.

Other impact offensive players include Jaelle Johnson (.488 48 RBI, nine doubles, six home runs); Cora DeBoer (.419 average with 18 RBI); Jami Mans (hitting .415 with 24 RBI, four doubles, one triple, and five home runs); and right behind her is sister Josi Mans (.324 average 17 RBI, three doubles and home runs).

Jami Mans leads the way in the circle with 144.2 innings of work. She has fanned 112 batters and holds an ERA of 2.81.
For a limited time, use code STATETOURNAMENT for 30% off your subscription!
No. 2 GUARDIAN ANGELS CENTRAL CATHOLIC
GACC is loaded with some big swingers and enter the state tournament field with a 25-3 record. Look at this lineup:

Marissa Hunke (.507 with 43 RBI, 16 doubles, four triples, and two home runs); Brenna Rief (.451 average with 18 RBI); Kate Gnad (hitting .390 with 26 RBI); Jenna Schinstock (.386 with 31 RBI, seven doubles, and three triples and home runs); Avery Kreikemeier (.355 average, 22 RBI); Livia Hunke (.316 average with 12 RBI); Kayla Fisher (.290 average with 24 RBI).

As a team GACC holds a .483 on-base percentage and are not a team you can give extra outs to.

In the circle, GACC may have one of the deepest staffs in the division with three arms that have contributed through out the season. Brooke Meister leads the way with a 1.62 ERA followed by Erin Franzluebbers (2.01) and finally Kayla Fisher (1.94). Franzluebbers owns the most innings worked at 69.2 with a 10-2 record and 114 strikeouts. What's great for GACC is they have the ability to mix-and-match their staff if needed to help propel them through the bracket.
No. 6 ARLINGTON
Arlington, 21-6, has a few big boppers and relies heavily on the production of the entire lineup, top to bottom. They are a gritty team that simply finds ways to get it done and lead by:

Kylee Bruning (.473 average, 26 RBI, three home runs); Emma Smailys (.419 average, 12 RBI); Jaidyn Spoon (.513 average, 22 RBI, five double, four triples, and three home runs); Hailey Brenn (.412 average with 21 RBI); Sarah Theiler (.392 average with 25 RBI, four doubles, and six triples); and Cadie Robinson (.440 with 34 RBI, 10 doubles, and a team leading seven home runs).

Alrington's offensive is going to have to lead the way as defensively they have struggled with a team fielding percentage of .916.

In the circle they have two arms tat can get the job done, Sarah Theiler and Hailey Brenn. Theiler is the ace with 131.1 innings of work, a 17-6 record, with a 3.25 ERA, and 135 Ks. Alrington's defense needs to show up behind their pitcher and the offensive needs to bring their "A" game for them to advance through the bracket.
No. 7 AUBURN
Auburn holds a 21-6 record entering the tournament and is another gritty squad that finds away to close out victories. They are making their fourth straight state tournament appearance. From the data we are able to collect some of the team leaders include:

Jaeleigh Heck (.490 average, 29 RBI, four doubles, and nine home runs) Kylie Allen (.453 with 34 RBI and an impressive 15 home runs); Macy Rieschick (.421 with 14 RBI); Leah Grant (.365 with 21 RBI, five doubles, and two triples and home runs).

Auburn has to protect and perform around Kylie Allen Jaeleigh Heck, if they are able to come to the plate, Auburn has a shot to pick up some victories. The multiple years of experience on this stage will also serve Auburn well.

In the circle, Auburn has a nice duo in Allen and Rieschick. Allen holds a 2.96 ERA with a 8-4 record in 56.2 innings pitched with 44 strikeouts. Rieschick is 5-2 with a 2.14 ERA through 36 innings of work with 44 strikeouts.
No. 8 MALCOLM
Malcolm, at 20-10, has shown some good power and ability to scatter balls across all areas of the field. They've logged 101 extra base hits and are lead by:

Anna Schroeder (.470 average with 23 RBI, 17 doubles, and one triple and home run); Taylor Glause (.444 average, 23 RBI, four doubles and triples, and three home runs); Hailey Wessle (.412 average with 3 RBI, seven doubles, five triples, and six home runs); Jordyn Virus (.407 with 24 RBI, 11 doubles, three triples, two home runs); Jaiden Helms (.392 average, 17 RBI); and Cora Schweitzer (.345 with 14 RBI, six doubles, and two home runs).

In addition to offensive production, Schroeder and Wessell contribute in the circle as well. Schroeder holds a 7-4 record and a 4.43 ERA in 49 innings and Wessell is 8-5 with a 3.29 ERA in 85 innings.

**Not enough data available for No. 3 St. Cecilia, No. 4 Cozad, and No. 5 Kearney Catholic.