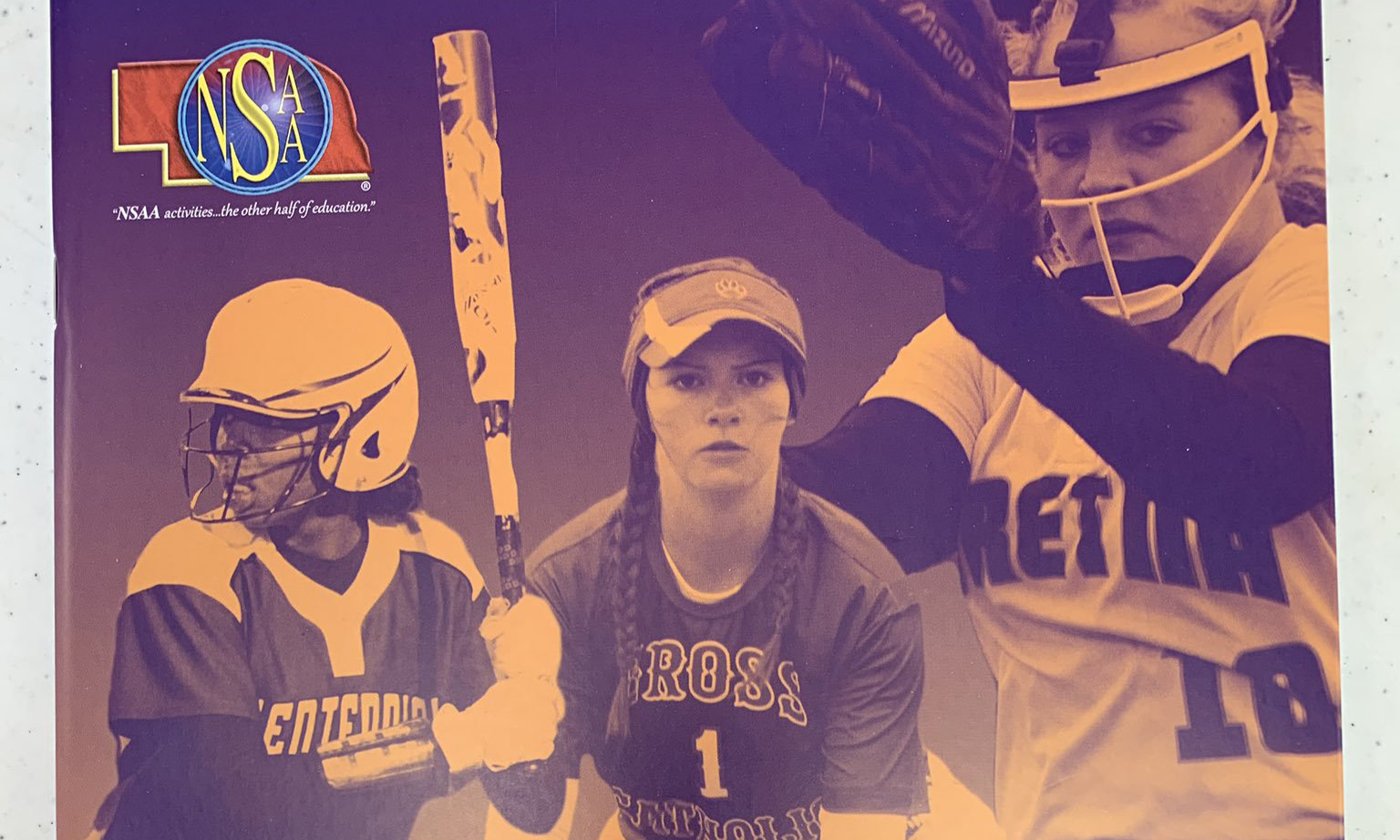 Fall high school state tournaments are underway and there are some fantastic teams and athletes ready to take the field! We are going to break down the various tournaments and fields starting with Nebraska Class A.

You can find Class B here and Class C here.
You can find the official bracket, here.
No. 1 PAPILLION-LAVISTA
Papillion-LaVista enters the Class A State tournament as the overall No. 1 seed with a sparkling 32-0 record and easily the favorite to take home the title. They have a powerful offensive lineup, a strong one-two punch in the circle, and some speed on the base paths. The Monarchs are going to be a tough team to beat as they truly have all the pieces: most of their lineup hits well over .300, they have dominance in the circle, they hold a .977 team fielding percentage, and have stolen 85 bases.

They are lead by a number of athletes including Mia Jarecki (2021), Brooke Dumont (2021), Kaylee Wagner (2021), Maggie Vasa (2021), Jenna Hoelscher (2021), Abbie Wolfe (2020), and Jordyn Bahl (2021).
For a limited time, use code STATETOURNAMENT for 30% off your subscription!
Bahl has been one of the biggest names discussed this summer and fall after she decommitted from Nebraska and reopened her recruitment process. She garnered attention from all ends of the country but ultimately chose to commit to the Oklahoma Sooners this fall. She leads Papillion-LaVista in the circle and at the plate with a microscopic ERA of 0.06. She holds 23 wins in 120 innings pitched with 258 strike outs. That's good for an opponent batting average of just .061. Bahl also gets it done at the plate with her team leading .580 batting average. She also leads the team in RBIs with 51 along side her five doubles, four triples, and 18 home runs.
Jarecki is a force of her own at the plate hitting .532 with a cool 50 hits, 23 RBI, seven doubles, two triples and nine home runs.

Dumont currently holds the third highest team batting average hitting .478 with 29 RBI, 10 doubles, and six home runs to her name.

Not to be outdone Vasa has put together a strong season of her own hitting .455 with 20 RBI, six doubles, and seven home runs.

One of only two seniors on this team, Wolfe has made the most of her senior campaign collected a .341 batting average with eight RBI and two home runs.

Next up, Wagner continues to contributes to the "above .400" club with her own .400 average with a stagering 41 RBI, eight doubles, and seven home runs.
Lastly, the second part of Papillion-LaVista is Bailee Lampman. The University of Sioux Falls commit own a .414 average in 26 games played with seven RBI. She has contributed 43.2 innings of work with 43 strike outs, good for a 0.96 ERA.
No. 2 ELKHORN
The No. 2 seeded team in the Class A division is Elkhorn, holding a 27-3 record. A well-balanced team, Elkhorn also has a number of nice puzzle pieces to work with starting with eight hitters batting over .300.

Sophomore Ella Dalton leads the team offensively hitting .447 with 19 RBI, eight doubles, and six home runs. She is also a force in the outfield, managing the game from center with the ability to cover a ton of ground.

Next is Camryn Cramer, another sophomore with a sparkling batting average of .430. She leads Elkhorn in RBIs doubles with 32 and 12. She also has notched three triples and home runs.

Sydney Nuismer anchors this team both in the lineup and in the circle. The senior pitcher holds a 2.01 ERA with a 16-1 record while batting .405 with 23 RBI, four doubles, and two triples and home runs.

Continuing to represent for the underclassmen, Paige Roesnner is hitting .405 with 20 RBI of her own.

Lastly, a pair of juniors, Ari Crafton and Jaycee Schutte, round out the everyday lineup with .366 and .345 respectively and have combined for 35 RBI.

For Elkhorn to make a deep run they are going to have to sure things up defensively which as been a weaker spot in their game this year .929 team fielding percentage. They also don't steal much but they are good at "passing the bats" through the lineup.
No. 3 MARIAN
Entering the tournament with a 21-5 record, Marian is another program that has a wickedly powerful offense with seven day-to-day batters hitting over .400. Their entire team batting average is a cool .417. They've also swiped 59 bases and hold a steady team fielding percentage of .974.

Top averages include Lydia Larson (.345), Megan Lawson (.438), Maddia Groff (.458), Kaydence Skiles (.493), Tatum Villota (.518), Katie Palmer (.500), Abby Russell (.412).

Another thing Marian has going for them is the disbursement of RBI production through the line up: Larson has 19, Lawson 25, M. Groff 23, Skiles 31, Villotta 10, Palmer 24, and Russell 26.

Danielle Schlader is another interesting tool in the Marian lineup. She is hitting .355 in 38 plate appearances with 13 RBI of her own and seven doubles.

Freshman M. Groff carries a majority of responsibility in the circle holding a 1.67 ERA and a 14-2 record through 96.2 innings pitched. She has fanned 177 batters this season. However, she has allowed 23 earned runs, something that is going to need to be kept in check for Marian to advance through the tournament.
No. 4 MILLARD SOUTH
Millard South enters the tournament with a 25-8 record and is another squad with some power to boast about. An upperclassmen lead squad, Millard South has four day-to-day offensive stars who have led the way: Roni Foote (.396), Jayme Horan (.469 average with 44 RBI, 12 home runs), Damaris Cuevas (.418 average with 39 RBI and 10 home runs), and Abby Gerdes (.326).

From there, Coach Steve Kerkman has a number of strong pieces to put together on any given day to win a ball game. Freshman Ava Feller is hitting .309 in 64 plate appearances with 14 RBI, four doubles, and one home run. Other weapons include Halle Meyer (60 PAs, .271 average, 10 RBI, two home runs), Kelsey Pauli (57 PAs, .346 average, 18 RBI, three home runs), and Jackie Morrissey (.419 average in 55 PAs, 12 RBI).

Jackie Morrissey also carries a majority of the load in the circle though Millard South does have a few arms in their bullpen. She has recorded 113.2 innings of work with 83 strike outs and a 3.51 ERA good for a 14-3 record. Pitching isn't as much of Millard South's strongest suit but they will need strong performances, either from Morrissey or by committee to progress through the bracket.

Millard South holds a team fielding percentage of .943 so bringing their strongest defensive play will be crucial during this tournament. Offensively they have also struck out 139 times, working to lower their "K's" and putting the ball in play will be a priority.
**Not enough data available on No. 5 Gretna (24-8), No. 6 North Star (27-9), No. 7 Lincoln Southwest (27-8), and No. 8 Millard West (20-11).
Worth noting: last year Lincoln Southwest came back to defeat Papillion-LaVista in two championship match ups to take home the title. Previously, Papillion-LaVista held a 34-0 record. Can they repeat this impressive feat again? We will see!