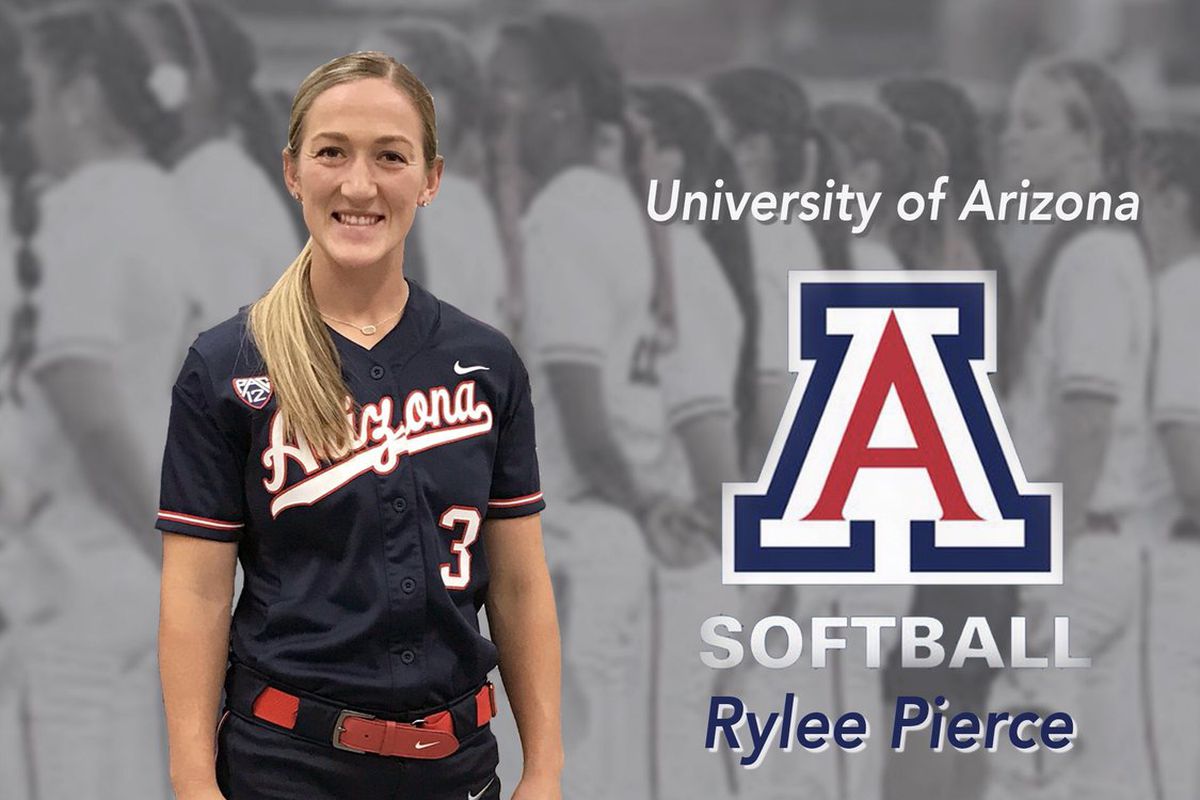 No team has lost more impactful players due to transfer this off-season so far then the Missouri Tigers. Amanda Sanchez transferred from Missouri to LSU last week while two of her former teammates are on the move.
Rylee Pierce is transferring from Missouri to Arizona
— Rylee (@ryleepierce) June 16, 2018
Pierce was the Tigers starting first baseman during her three years at Missouri. Pierce hit .335 in the 2018 season with eight home runs and a .439 on-base percentage. Pierce retains a single season of eligibility and will be eligible to play immediately at Arizona
Braxton Burnside is transferring from Missouri to Arkansas
— Braxton Burnside (@braxtonburnside) June 15, 2018
In two seasons with Missouri, Burnside had 99 hits with 48 runs scored, 15 home runs, 80 RBI's and 20 doubles. After a standout 2017 season, she earned a spot on the SEC All-Freshman Team and was named a top-25 finalist for the Schutt Sports/NFCA Division I National Freshman of the Year.
Abby Trahan transferring from Saint Francis (PA) to Southern Miss
https://twitter.com/TrahanAbby/status/1007743911320805377
Trahan comes to Hattiesburg after a two-year stint at Saint Francis University where she was a First Team All-Conference selection, Conference Pitcher of the Year and Second Team All-Region during her 2018 season where she posted a 2.55 ERA in 255 innings of work while striking out 186 batters notching a 28-15 record. Trahan was named the Northeast Conference Rookie of the Year and Third Team All-Region while sporting a 15-4 record and a 2.45 ERA with 130 innings of work behind 103 strikeouts in 2017.
Rachel McCollum is transferring from Campbell to East Carolina
The Pirates added a power bat in McCollum who hit forty home runs during her two seasons at Campbell. She batted .367 during her time at Campbell, adding 117 RBI's. She ranked seventh overall nationwide in the 2018 season with 143 total bases. After finishing her sophomore season at Campbell, McCollum has two years of eligibility remaining.
Keeli Milligan is transferring from Texas A&M to Louisiana
https://twitter.com/keelimilligan/status/1014296181529284609
Milligan hit .307  with 29 stolen bases in 32 attempts in 2018 for the Aggies.
Milligan was named to the National Player of the Year watch list before the 2017 season. She was a top ten finalist for the Division I National Freshman of the Year award in 2016 and earned All-SEC and All-Region second team honors that same year. Milligan is the second Aggie to transfer this summer as Samantha Show announced on Sunday that she is transferring to Oklahoma State.
Milligan announced earlier in June that she would be leaving the Aggies program following the completion of her junior season in 2018. She received her release from Texas A&M and will be eligible to play immediately in 2019 at Louisiana-Lafayette.
Kira Bilodeau transferring from Auburn to Florida State
Bilodeau appeared in 10 games for Auburn this season, though all of her innings came at the end of games with at least a five-run deficit. In 11 innings she had a 0.00 ERA and allowed three hits and five walks with 12 strikeouts.
She played for the Canadian Junior National Team in the summer of 2017 and is currently a member of the Canada Senior National Team
Jade Caraway is transferring from North Carolina State to Florida.
Caraway was an all-conference outfielder at N.C. State and led the Wolfpack in hits in her two seasons in Raleigh. Caraway retains two years of eligibility
Marissa Gagliano transferring from Radford to Duke
Duke adds Gagliano who is was .320 career hitter at Radford. Gagliano brings speed and a .408 career on-base percentage to the Blue Devils lineup for 2019.
Bailey Klitzke transferring from Wichita State to New Mexico
Klitzke brings two years of remaining eligibility with her to the New Mexico and boasts a career 3.52 ERA.
Bradie Filmore transferring from California to Boise State
Filmore returns home as she is from Boise, Idaho to pitch for the Broncos.
https://twitter.com/BroncoSportsSB/status/1004126620603506688
"I'm very excited to be back in my hometown. I grew up dreaming of becoming a Bronco, and I'm so happy I can finish my softball career at a school that means so much to me," Fillmore said in Boise State press release.