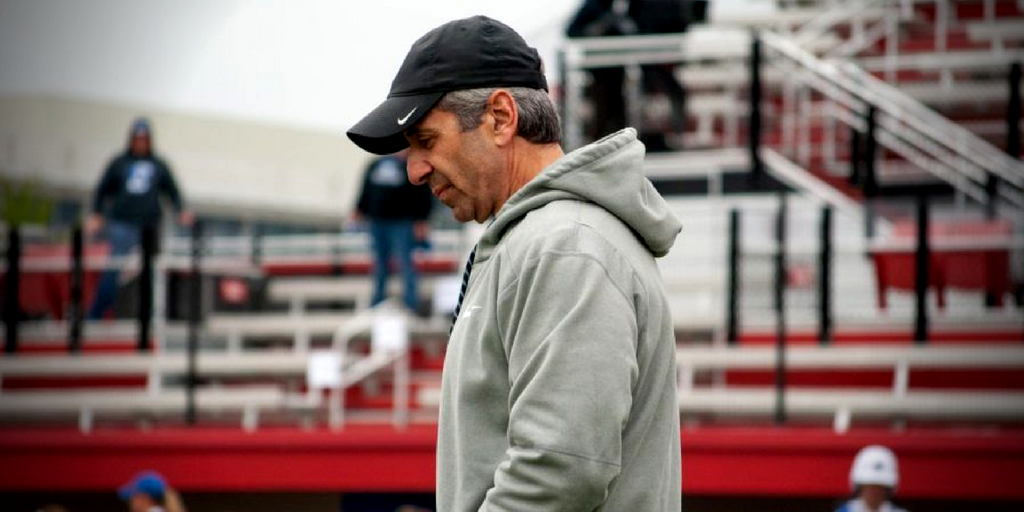 The DePaul office of public relations and communications confirmed this week that longtime DePaul Head Coach Eugene Lenti retired after 37 seasons as Head Coach.
In a story first reported by "The DePaulia", Lenti retired on June 12th with no reason given for the sudden retirement.
The DePaul office of public relations and communications did release a statement from Lenti which said the following.
"I am announcing at this time, that effective immediately, I am retiring and stepping down from my position as head softball coach at DePaul University," he said. "I would like to take this opportunity to thank the athletic department, administration, staff and all my fellow coaches for their support throughout the years."
Lenti's retirement comes after leading the Blue Demons to their 20th NCAA Tournament appearance, winning a second straight Big East Championship title and earning a trip to Fayetteville Regional where they went 0-2 losing to Arkansas and Oklahoma State.
Lenti racked up over 1,300 wins during his career, and turned the Blue Demons program into one of the top softball programs in the Big East Conference.
Also departing from the DePaul program are Lenti's two assistant coaches, Lindsay Platt and Lynsey Ciezki. Platt holds a list of DePaul pitching records from her time as a player and seemed to be a natural successor for Lenti as she held the title of Associate Head Coach. But that will not be the case in a stunning quick development.