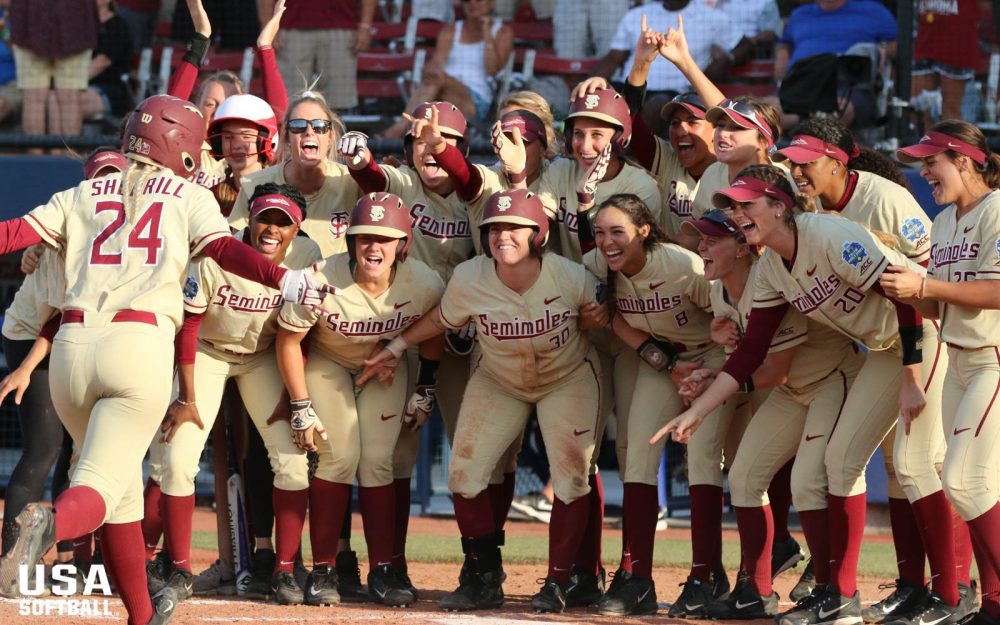 The Florida State Seminoles win over the Tennessee Volunteers during the inaugural St. Pete/Clearwater Elite Invitational proved to be a big TV hit.
The Noles-Vols game was televised Sunday night on ESPN2 and was watched by 291,000 viewers according to ShowBuzzDaily.com.
It is the most watched opening season College Softball telecast on the ESPN2 Family networks. Keep in mind, normally ESPN's first ESPN2 telecast has aired around March. The Noles-Vols had stiff competition for viewership as the game went up against UFC on ESPN and the NBA All-Star game on TNT.
The game was still the most watched ESPN2 telecast. Here are the performance numbers from previous seasons on ESPN2.
2019- Tennessee vs Florida State – 291,000
2018- Texas A&M at Florida- 228,000
2017- Auburn at Florida – 226,000
2016- Florida at LSU – 250,000
The Noles and Vols were the most watched TV program on ESPN2 on Sunday. The game outrated Men's College Basketball games like Memphis at UCF (Sat 6pm on ESPN2 212,000 viewers) and Oklahoma at TCU (ESPN2 Noon 268,000 viewers). The game also had more viewers than both NHL's games that aired on NBC Sports Network on Monday night including the Tampa Bay Lightning versus Columbus Bluejackets broadcast gaining 281,000 viewers while the Boston Bruins versus San Jose Sharks game saw 184,000 viewers. Numbers for games that aired on ESPNU during the tournament in Clearwater were not available.
ESPN's next telecast on ESPN or ESPN2 will be ESPN March 23 when Washington travels to Eugene to take on Oregon at 4pm.