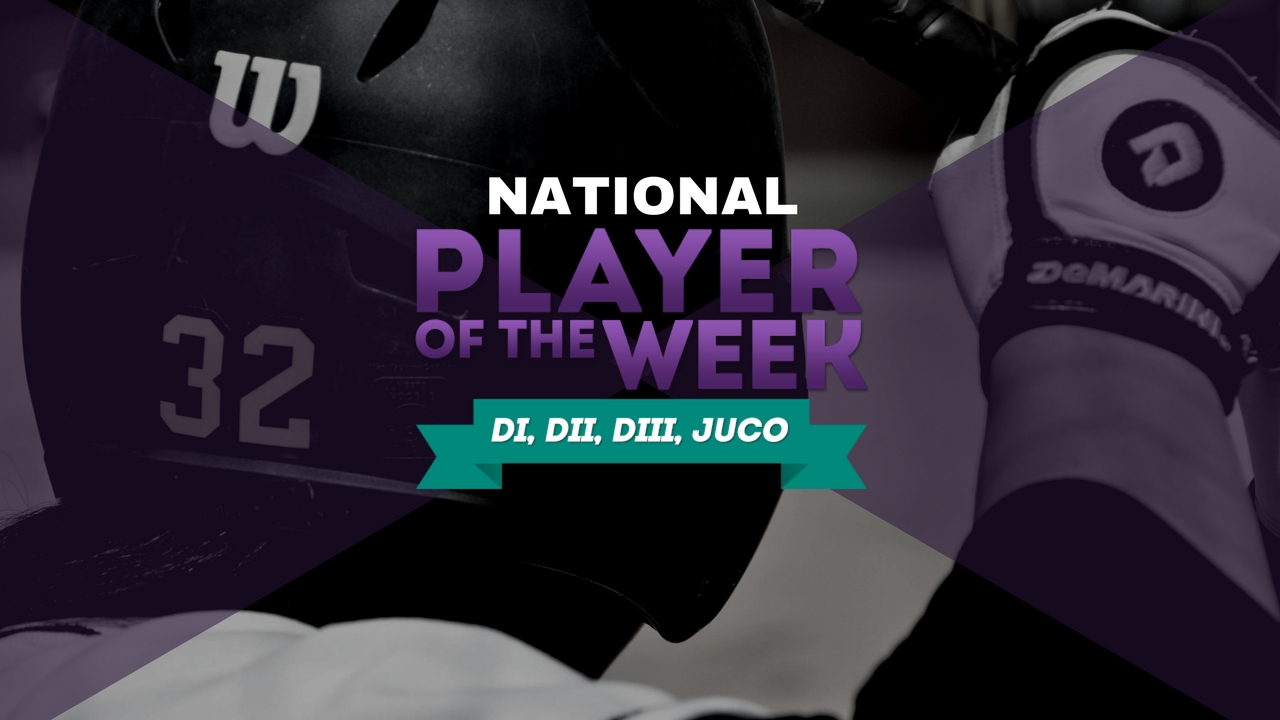 Fastpitch News has released its April 24, 2018, College Softball Players of the week awards. All nominations will be considered and are due each Monday by 3:00 pm eastern time. Please submit to rankings@fastpitchnews.com for review.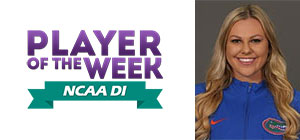 Amanda Lorenz
Junior
Florida
Lorenz had a big week going 7-11 which was good for a .636 average. The junior hit two home runs and a double resulting in eight RBI's and seven runs.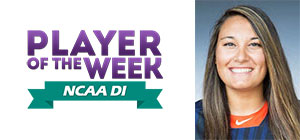 Alexa Romero
Sophomore
Syracuse
Romero had a great week going 3-0 while throwing 20 innings. What impressed us was the 41 strikeouts she posted while allowing just five hits and two earned runs.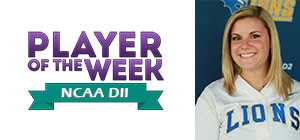 Samantha Reilly
Junior
Georgian Court
Reilly had some impressive stats this past week while playing in eight games. The junior went 8-12 (.666) with 17 walks, two home runs and a double. That resulted in six RBI's and 11 runs scored.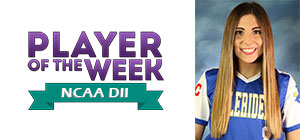 Victoria Taylor
Sophomore
Southern Arkansas
Taylor improved to 23-0 on the season after going 3-0 this weekend. She worked 16 innings allowing just three earned runs while striking out 23.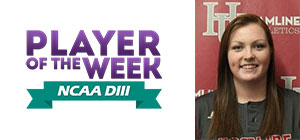 Aubree Douglas
Junior
Hamline
It was a good week for Douglas who went 14-20 (.700) with three doubles, three runs and seven RBI's. Douglas is now batting an impressive .479 on the year.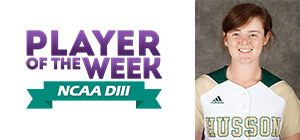 Jen Jones
Sophomore
Husson
Jones was sharp this week posting a 3-0 record. The sophomore also threw a no-hitter in one of those wins. Overall she threw 19 innings allowing five earned run with 25 strikeouts to just one walk.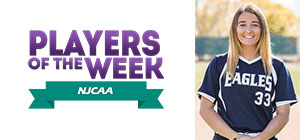 Cassidy Howe
Sophomore
Utah State Eastern
Howe was impressive this past week with a .785 average after going 11-14. She hit two home runs and six doubles resulting in eight RBI's and eight runs.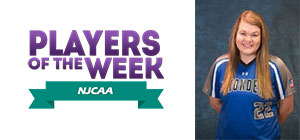 Maddie Massanelli
Sophomore
Crowder
Massanelli improved on the year to 23-3 with her 3-0 performance this past week. The sophomore allowed zero earned runs over 17 innings while striking out 15.