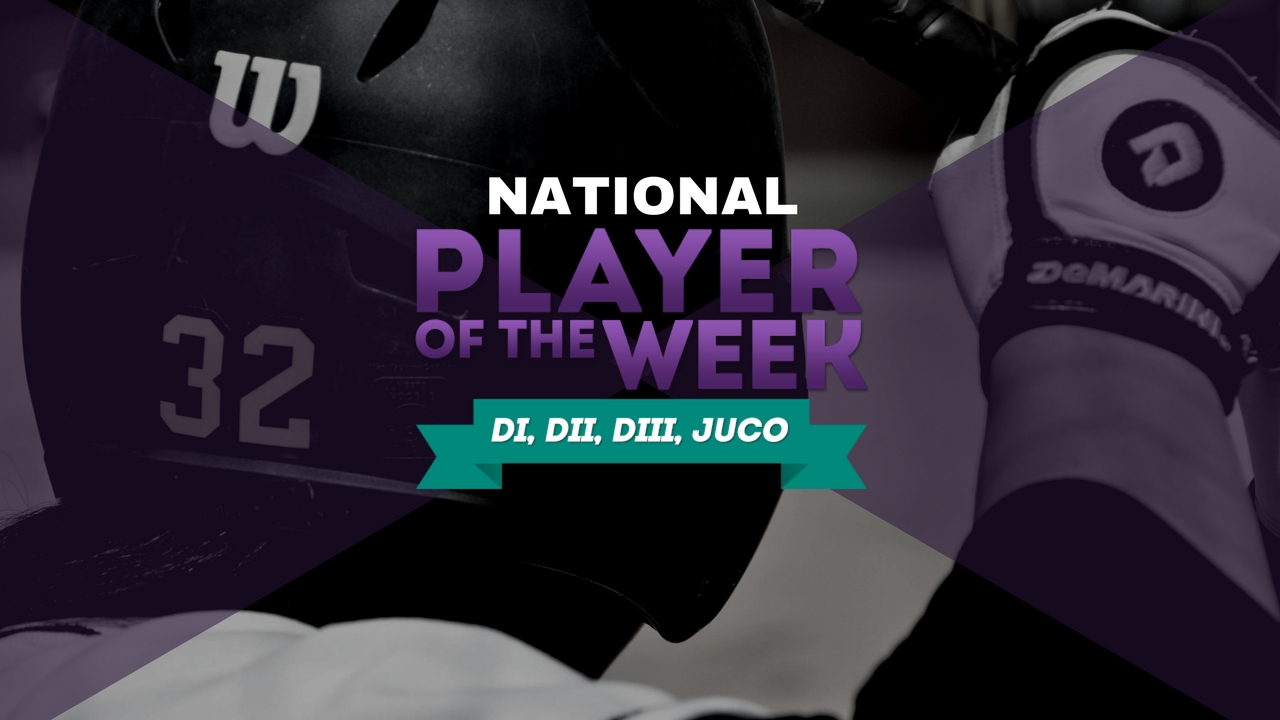 Fastpitch News has released its April 16, 2019, College Softball Players of the week awards. All nominations will be considered and are due each Monday by 3:00 pm eastern time. Please submit to rankings@fastpitchnews.com for review.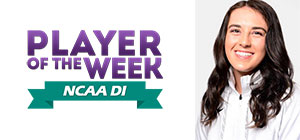 Grace Green
Freshman
Oklahoma
Green was effective this past weekend in three games. The freshman went 5-7 (.714) with four walks. She also showed power hitting three home runs and a double. Green ended the weekend with eight RBI's and five runs.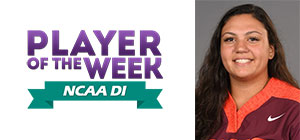 Keely Rochard
Sophomore
Virginia Tech
Rochard threw a perfect game on her way to a 2-0 week. On the week she threw 12 innings allowing just one hit, and zero earned runs. She also posted 12 strikeouts to zero walks.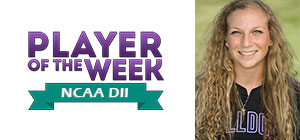 Christa Reisinger
Senior
Truman State
Reisinger had a big week at the plate going 12-16 (.750) over six games. During the week she scored 15 runs and tallied 10 RBI's off three home runs and two triples. The senior added eight stolen bases as well.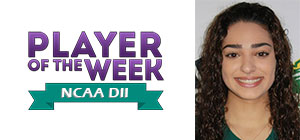 Callie Nunes
Sophomore
Concordia (CA.)
Nunes posted a 4-0 record last week. In the four games, she threw 20 innings allowing just two earned runs and posting 23 strikeouts. She now sits at 24-4 on the year.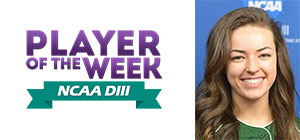 Allyson Weiss
Sophomore
Franciscan University
Weiss had a strong showing last week 10-16 (.625) with two doubles, three home runs, and a stolen base. All of that resulted in her scoring nine runs and knocking in eight.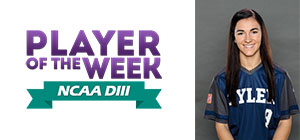 Colleen Bentke
Senior
Texas-Tyler
Bentke has been consistent all season long and last week was no different. The senior posted a 4-0 record on the week. She had 12 strikeouts and only allowed one earned run over 20.1 innings of work. She now sits with a 16-2 record on the year.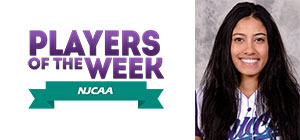 Rebeca Laudino
Freshman
Florida Southwestern
While Laudino may not have posted eye-popping numbers this week going 8-18 (.444) with four RBI's and seven runs with a double and a home run, she did set an all-division record. The Sao
Paulo, Brazil native finally had a hitting streak end. That streak of 49 games (every game in her college career up until Sunday) set the record for all divisions.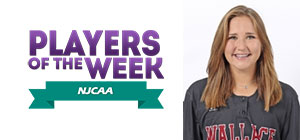 Baliee Dempsey
Sophomore
Wallace-Dothan
Dempsey went 3-0 last week. The moves her season record to 22-2. The sophomore went a total of 18 innings allowing just two earned runs while striking out 19.