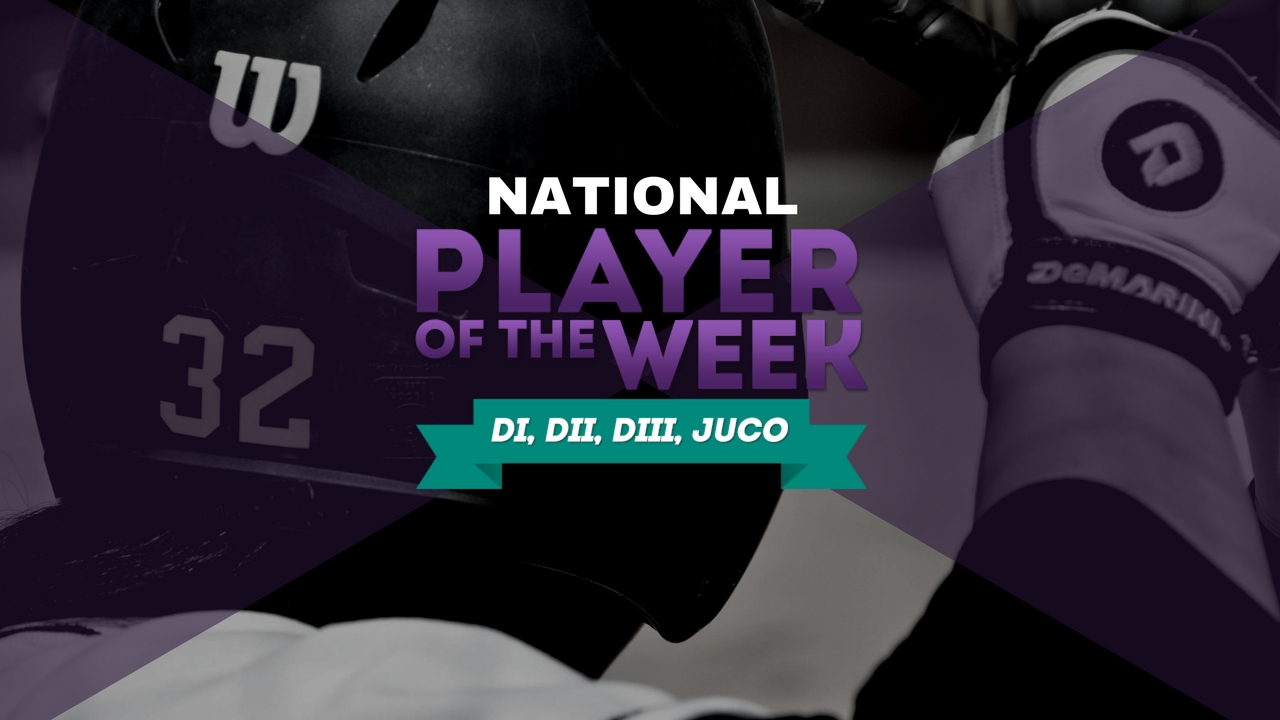 Fastpitch News has released its April 30, 2019 College Softball Players of the week awards. All nominations will be considered and are due each Monday by 3:00 pm eastern time. Please submit to rankings@fastpitchnews.com for review.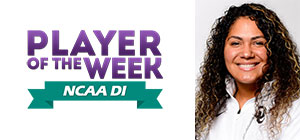 Jocelyn Alo
Sophomore
Oklahoma
Alo is finding her groove at the right time. This past week she went 6-9 (.666). During the week she posted a double, four home runs, 10 RBI's and walked three times. The Sooners have won 35 in a row and Alo is heating up which make them dangerous as we head towards the WCWS.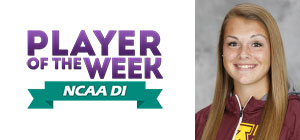 Amber Fiser
Junior
Minnesota
Fiser continues to dominate in the Big 10. Last week she posted a 3-0 record. Over the three wins, she threw 17 total innings. The junior struck out 34, walked just four and allowed two earned runs resulting in a 0.82 ERA on the week.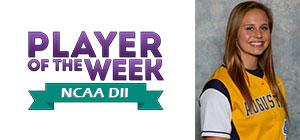 Maggie Kadrlik
Senior
Augustana
The fifth-year senior is swinging the bat well. Kadrlik, a past FPN AA selection, is a great story also. She missed all of last season due to injury and has returned to put up similar numbers to those she posted during her 2017 season. Last week she went 17-20 (.850) with six home runs and two doubles. Kadrlik also posted 13 RBI's and scored eight runs. Based on the numbers she is posting, AA may be on the menu again in 2019.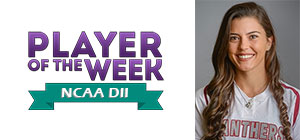 Melanie Murphy
Senior
Florida Tech
Murphy played a critical role in Florida Tech securing their first conference championship in school history. The senior went 2-0 on the weekend throwing 14.2 innings. Murphy allowed zero earned runs, just three hits and one walk behind 12 strikeouts.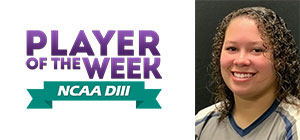 Brandi Dalious
Junior
Wesley College
Dalious had a solid .545 average this past week. What may have been even more impressive was her 1.545 slugging percentage. That was a result of the two doubles and three home runs she hit resulting in six RBI's on the week.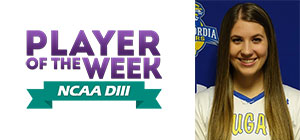 Brooke Moyle
Junior
Misericordia
Moyle was sharp in here 2-0 performance last week. The junior posted two complete-game shutouts needing just 10 innings total. Moyle racked up 17 strikeouts while allowing zero earned runs.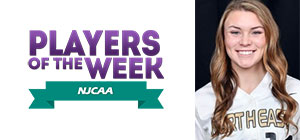 Lizzy Van Manen
Sophomore
Northeast Mississippi CC
Van Manen works into this list for the second time this season after a week that saw her bat .571. On the week she hit three doubles, three home runs resulting in seven RBI's and seven runs.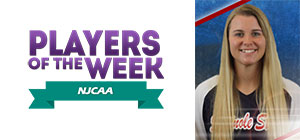 Shianne Eddings
Freshman
Seminole State (OK)
Eddings looked good posting a 3-0 record this past week. The freshman went a total of 17 innings striking out 14 and allowing no earned runs. She now sits at 11-1 on the season.