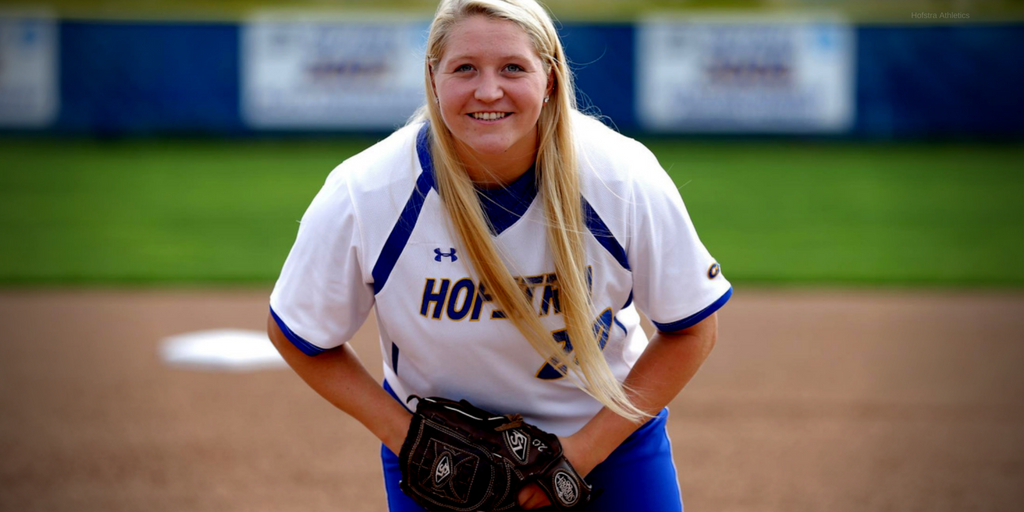 Sarah Cornell announced on Monday night via social media that she is transferring from Hofstra to Alabama.
— Sarah Cornell (@Cornball) July 10, 2018
Cornell just finished her sophomore season where she was the CAA Pitcher of the Year, NFCA All-Region 1st team going 23-9 on the season with 2.30 ERA with 245 strikeouts in 222.1 innings pitched.  Cornell was part of 1-2 punch along with Sophie Dandola who help lead Hofstra to a 41-14 season going 17-4 in CAA action and winning the CAA Tournament. They also reached the NCAA Tournament participating in the Columbia Regional where Hofstra went 1-2.
Shortly after announcing her decision of transferring to Alabama. Cornell talked with me about the process of what led to her choosing Alabama and more.
Eric Lopez (ELO):  What led you to decide to transfer to Alabama?
Sarah Cornell:  "I decided that I wanted a new experience. Hofstra University is ten minutes away from my home. It's all I've ever known since I was younger. I realized I wanted to be at a larger university and in a different atmosphere. Lastly, I wanted to play in the SEC where the competition is great."
ELO: Who help you throughout this process?
Cornell:  "My whole family has been a huge part in helping me throughout the process. I really couldn't do this without them. We spent countless hours researching academics and softball programs of various universities. A day didn't go by where we weren't doing something."
ELO: Who has been a significant influence on you?
Cornell: "My dad has been the biggest influence on my softball career. He has been my coach, teacher and my best friend. He would drop all his plans to come to my games wether he was coaching or a fan in the stands. He's taught me to leave everything I have on the field. He made me into the athlete I am today."
ELO: How many other schools did you consider other than Alabama?
Cornell: " I considered a few other schools. I spoke to a couple of coaches on the phone. After visiting Alabama, I decided that it was the best fit for me. Meeting Coach Murphy and Coach Habetz I could feel their passion for the game and the love they have for their players. It made me feel very confident with my decision."
ELO:  Who is your favorite athlete?
Cornell: Matt Martin who is the right winger for New York Islanders.
ELO: What are your goals at Alabama as a softball player and off the field as well?
Cornell: "At the University of Alabama I want to continue my hard work in the classroom. On the field, I want to win back to back National Championships with an amazing team. I'm so excited to meet all of my future teammates. Each player on the team individually message me to introduce themselves. It made me feel so welcomed to the bama family! I'm also looking forward to connecting with the fans! Roll Tide!"