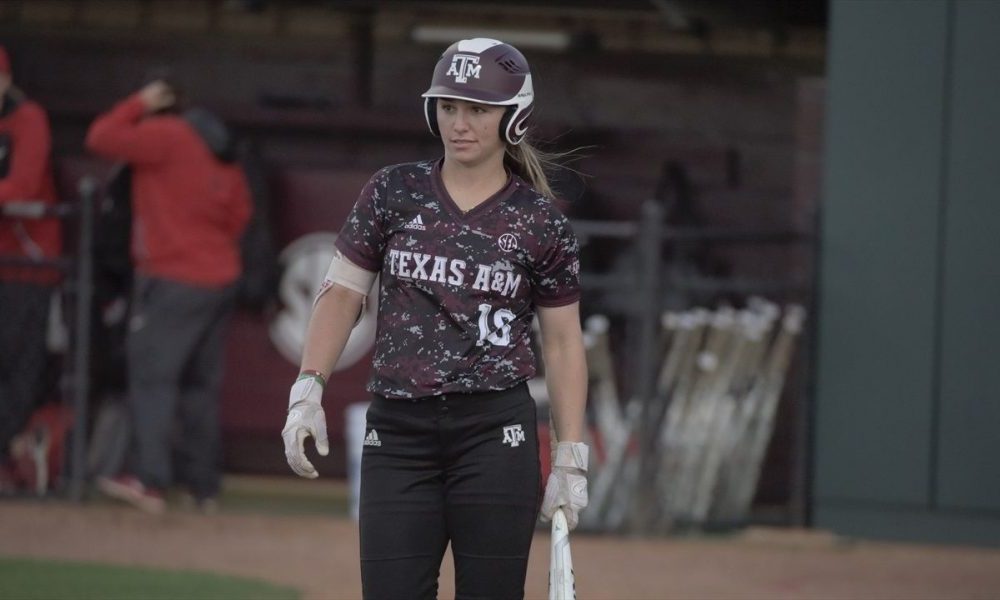 Sarah Hudek announced on Monday via social media that she will be transferring from Texas A&M to Louisiana.
I am excited to announce I'll be a Ragin' Cajun this spring! Couldn't be more excited and grateful to have the opportunity to be part of this awesome program and community. Ready to get to work and make a run for OKC in the red & black🤟🏼 #geauxcajuns pic.twitter.com/LQZQFt10o1

— Sarah Hudek (@sarahhudekk) November 27, 2018
Hudek leaves the Aggies after two seasons where she earned SEC All-Freshmen honors in 2017, and an All-Region nomination In 2018.
Hudek is the latest former Aggie starter to depart the program since the end of the 2018 season. Hudek will join outfielder Keeli Milligan who also transferred from Texas A&M to Louisiana , as well as the departure of a pair of players, including Samantha Show who transferred to Oklahoma State and starter Kaitlyn Alderink, who will remain at Texas A&M as a student.
The Aggies are left with just one returning offensive starter in 2019. Two years removed from a Women's College World Series appearance, the Aggies went to Super Regional round of the NCAA tournament in 2018, where they ultimately fell in a classic series against Florida.