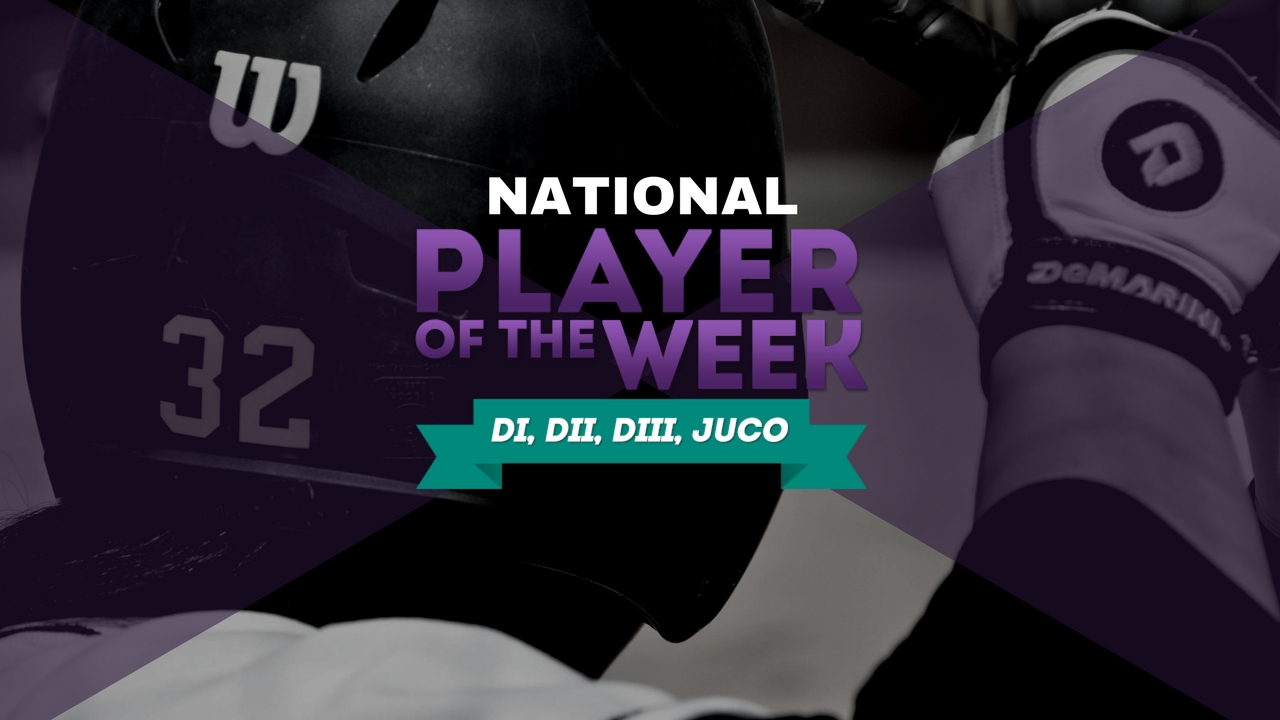 Fastpitch News has released its April 9, 2018, College Softball Players of the week awards. All nominations will be considered and are due each Monday by 3:00 pm eastern time. Please submit to rankings@fastpitchnews.com for review.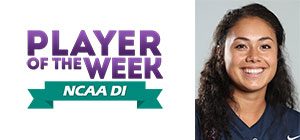 Malia Martinez
Junior
Arizona
Martinez was red hot last week going 10-18 (.555) at the plate. She had three doubles, three home runs, and two walks. All of that was good for 18 RBI's and eight runs on the week.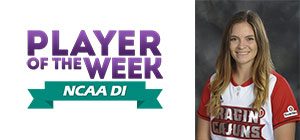 Summer Ellyson
Junior
Louisiana
Ellyson was 3-0 with a save this past week. The junior threw a total of 22 and allowed just one earned runs, allowed nine hits while striking out 28 on the week.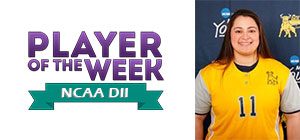 Evelyn Arguelles
Senior
Johnson C. Smith
Arguelles was impressive this past week going 10-16 (.625). The senior hit two doubles, a triple and stole four bases. That performance was good for 11 RBI's and six runs.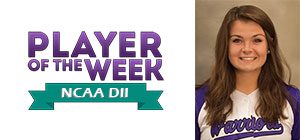 Liz Pautz
Sophomore
Winona State
Pautz looked strong posting a 3-0 record this past week. Overall she threw 18.1 innings allowed zero earned runs and struck out 29.
.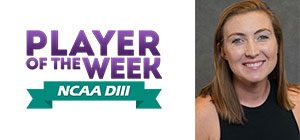 Jill Healy
Senior
Rhodes
Rhodes swung a great bat this past week going 8-12 (.666). She posted three doubles and two home runs. That was good for nine RBI's and four runs.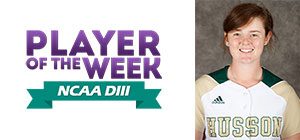 Jen Jones
Junior
Husson
Jones was hard to hit this past week going 2-0 with a save. The junior went 17 innings total allowing just one earned run while striking out 26.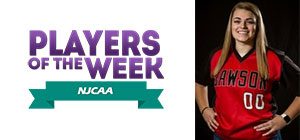 Shelby Martin
Freshman
Dawson CC
Martin was on fire this past week going 8-10 (.800) with five walks. Most impressive was the three home runs, six runs and 17 RBI's she posted.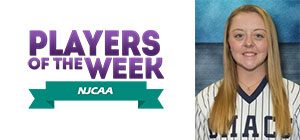 Josie Swafford
Freshman
Des Moines Area
Swafford was solid in the circle going 2-0 last week needing just 10 innings to secure the two complete games. She allowed just one earned run, one walk and struck out 16.