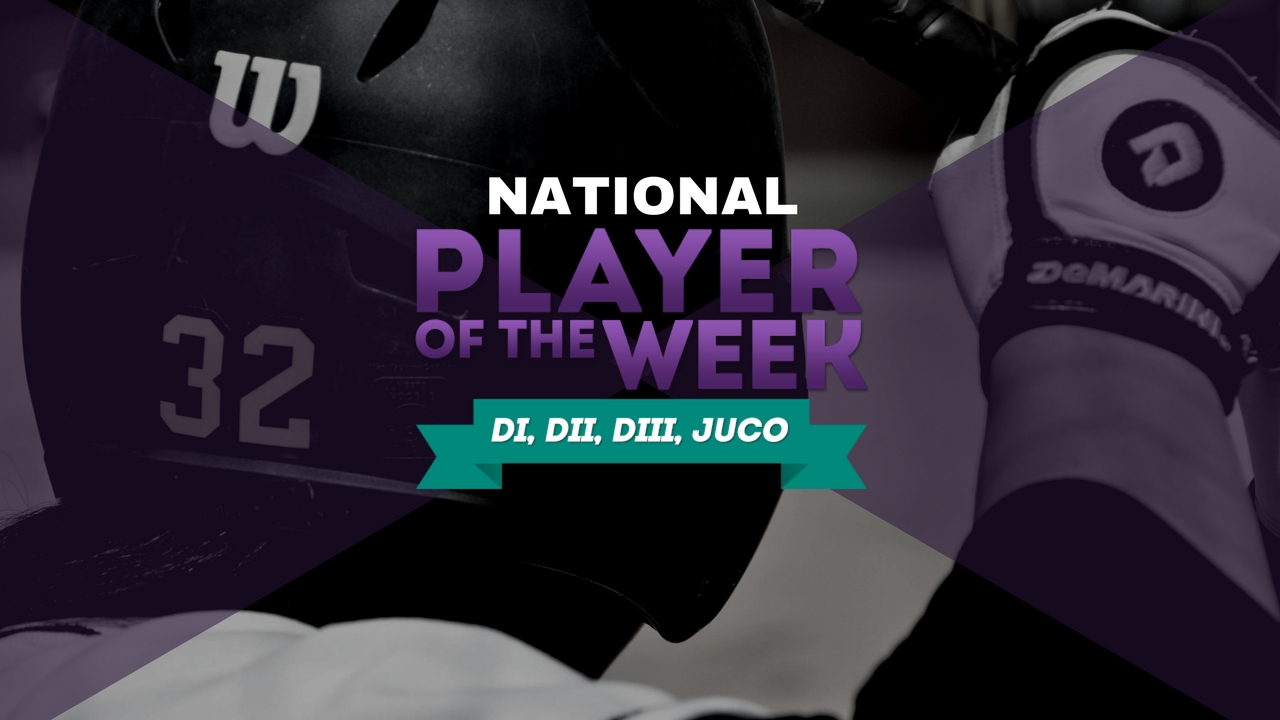 Fastpitch News has released its February 05, 2019, College Softball Players of the week awards. All nominations will be considered and are due each Monday by 3:00 pm eastern time. Please submit to rankings@fastpitchnews.com for review.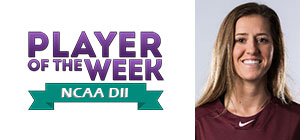 Brie Dunckel
Oklahoma Christian
Dunckel got her season off to a good start going 9-13 (.692) with 11 runs scored, three RBI's, three walks, four stolen bases and a double on the weekend.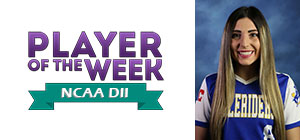 Victoria Taylor
Southern Arkansas
Taylor impressed from the circle going 2-0 on the week. She also threw a perfect game against Southwest Baptist, just the fourth time this has happened in program history. In that game she went seven innings posting 12 strikeouts and zero walks. On the weekend she threw 14 innings with 25 strikeouts and allowed zero earned runs.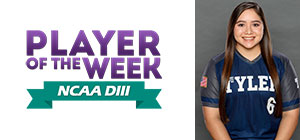 Victoria Gonzales
University of Texas at Tyler
Gonzales had good weekend going 5-12 which was good for a .417 average. She also knocked in six while scoring twice herself, had a home run, two doubles and two walks on the weekend.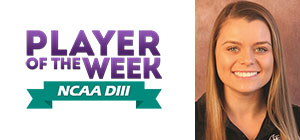 Hope Schoeneman
McMurry
Schoeneman went 2-0 this past weekend with a solid 1.08 ERA. Over the two games she threw 13 innings and struck out 11.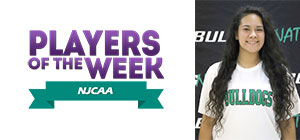 Claudia Telles
Clarendon
Telles displayed her power this past weekend. The sophomore went 9-13 (.818) with four home runs, 10 RBI's, seven runs and two walks.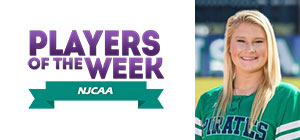 Shayne O'Connell
Pensacola State
O'Connell threw a no-hitter of her own this week against Bishop State. In that game she posted 13 strikeouts. On the week she was 2-0 with 22 strikeouts and a 1.00 ERA.