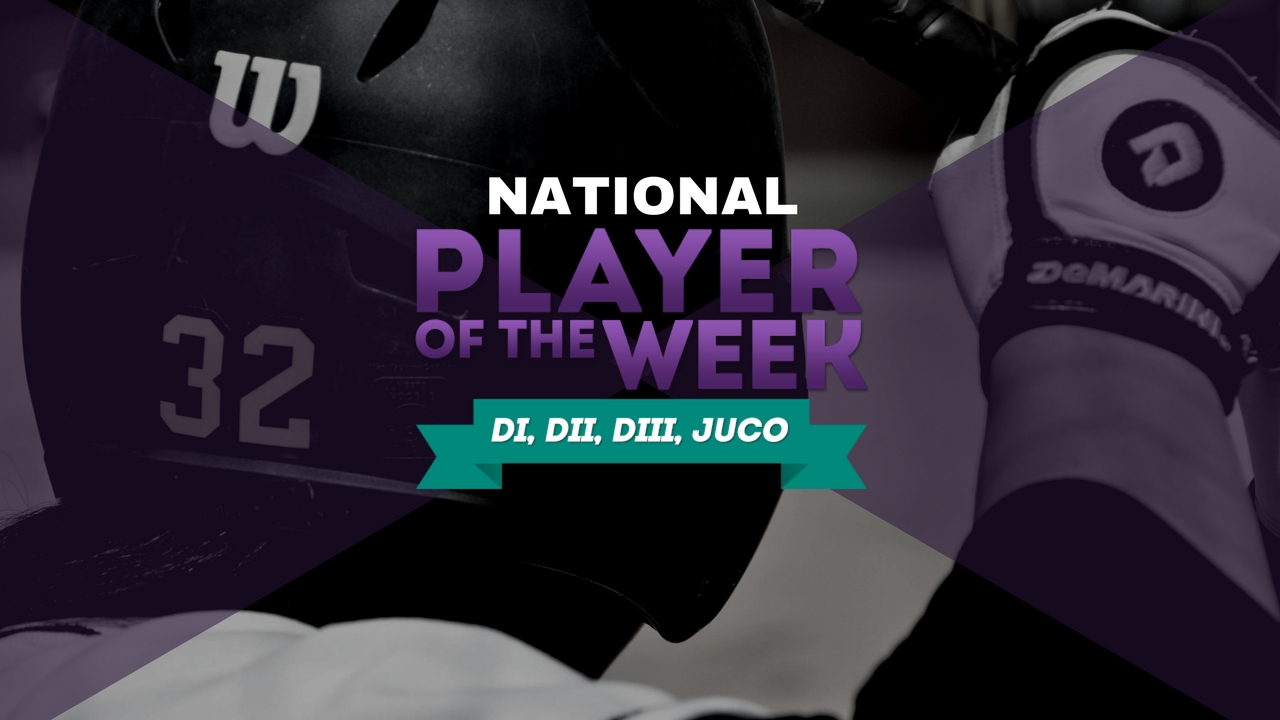 Fastpitch News has released its February 26, 2018, College Softball Players of the week awards. All nominations will be considered and are due each Monday by 3:00 pm eastern time. Please submit to rankings@fastpitchnews.com for review.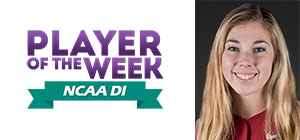 Danielle Gibson
Sophomore
Arkansas
Danielle Gibson became the first NCAA Division I softball player to hit for the home run cycle – a solo, two-run and three-run home run, and a grand slam – in a 15-3 win over SIU-Edwardsville tonight (Feb. 23). On the weekend Gibson went 9-21 (.428) with seven runs and 15 RBI's.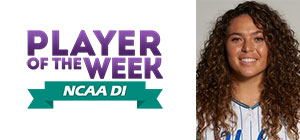 Rachel Garcia
Junior
UCLA
Garcia won two games this past week at the Mary Nutter. The junior was most impressive against No. 4 Oklahoma, one of the countries best line-ups. In that game, she struck out 15 over seven innings of work. Over the weekend she threw a total of 13 innings, striking out 19 and allowing just two earned runs.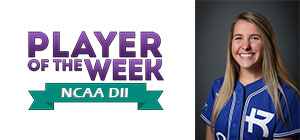 Emily Truitt
Senior
Rockhurst
Truitt had a great weekend at the plate highlighted by a four triple game against Northwood. On the weekend she went 10-17 (.588) with six triples, nine RBI's and five runs over just two games.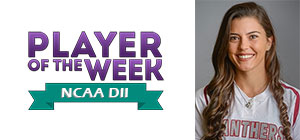 Melanie Murphy
Senior
Florida Tech
Murphy's had a great weekend, which included a Perfect Game against No. 3 North Georgia. She recorded 13 strikeouts over her 21 innings of work while posting a 3-0 record.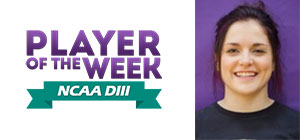 Chase Shortly
Senior
The University of St. Thomas
Shortly had a strong showing at the plate this past weekend going 10-14 (.714) in four games. She tallied 12 RBI's, scored four runs off of two doubles and a triple.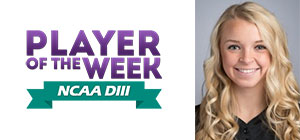 Bailey Smaney
Senior
Wisconsin Oshkosh
Smaney was a perfect 2-0 this past weekend. The senior threw a total of 11 innings allowing zero earned runs while striking out six.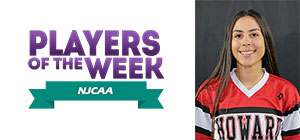 Amanda Gonzalez
Freshman
Howard
Gonzalez was a tough out this past weekend going 8-14 (.571). The freshman hit two home runs, one triple and stole four bases. That resulted in six runs and eight RBI's.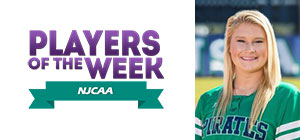 Shayne O'Connell
Sophomore
Pensacola State
O'Connell earns this honor for the second time this season. The sophomore went 4-0 this past week throwing 25.1 innings. She posted an impressive 43 strikeouts while allowing just two earned runs.