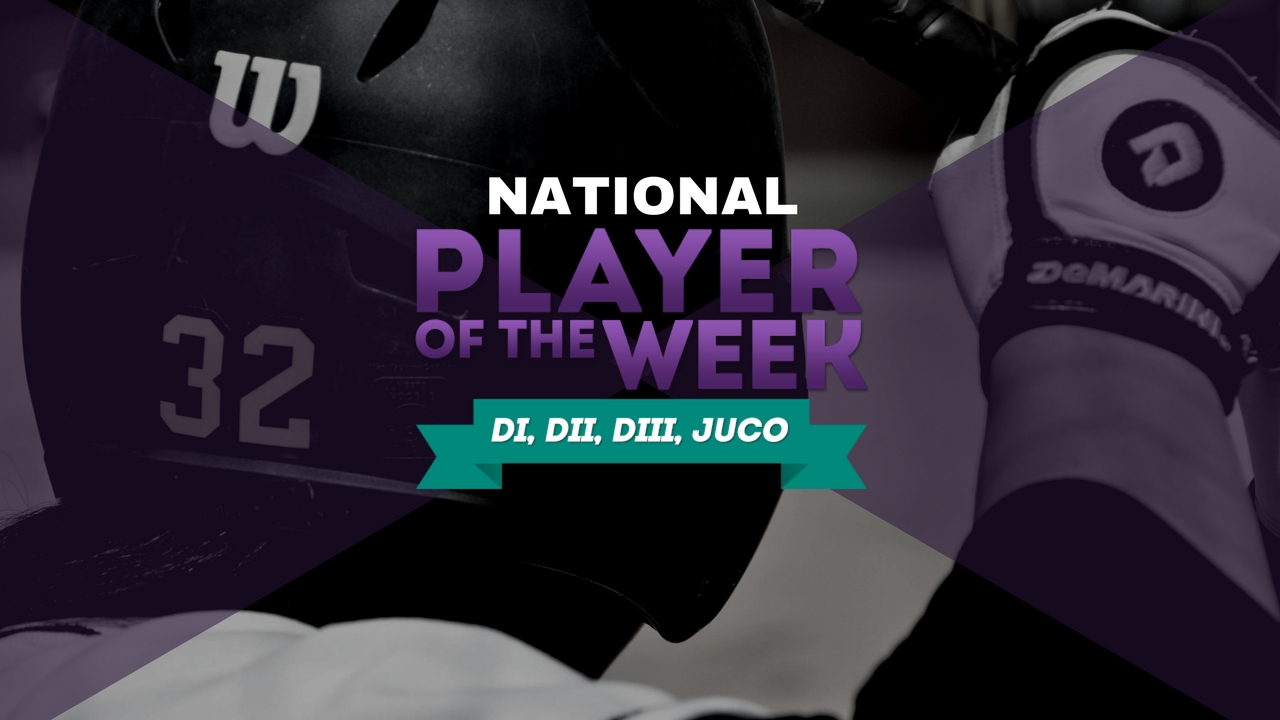 Fastpitch News has released its March 12, 2019, College Softball Players of the week awards. All nominations will be considered and are due each Monday by 3:00 pm eastern time. Please submit to rankings@fastpitchnews.com for review.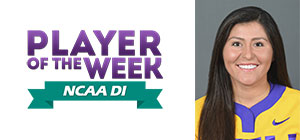 Amanda Sanchez
Senior
LSU
Sanchez may have had just 10 at-bats this past weekend, but she made the most out of them. The senior went 7-10 (.700) with two home runs, five RBI's and five runs on the weekend.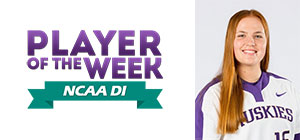 Gabbie Plain
Sophomore
Washington
There were several pitchers to consider this week. Plain stood out based on her 3-0 record and two no-no's on the week. She allowed zero earned runs over 21 innings of work and struck out 37.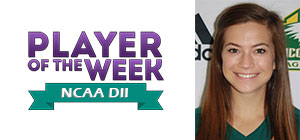 Megan Massa
Freshman
Concordia University Irvine
Massa was consistent all week at the plate. She went 9-17 (.529) with two doubles, six RBI's and four runs.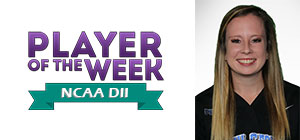 Kylee Smith
Junior
North Georgia
Smith played a big role in her team's success against West Florida this past weekend. The junior posted a 2-0 record with one save. She ended up throwing 14.1 innings, allowed just one earned run and stuck out 21.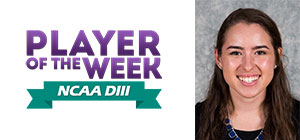 Grace Wild
Junior
Christopher Newport
Wild was outstanding at the plate this week going 12-17 (.705). She recorded five RBI's, scored 10 with two doubles, two triples, and three stolen bases.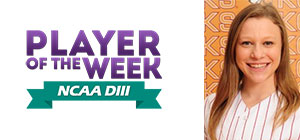 Alyssa Olson
Senior
Coe College
The Coe senior posted a 3-0 record on the week while throwing 19 innings. She allowed just two earned runs and struck out 31 while improving her record to 7-0.
Rebeca Laudino
Freshman
Florida Southwestern
Laudino was dialed in last week going 18-28 (.642). The first year player scored 16 runs, knocked in five, stole nine bases and recorded two doubles.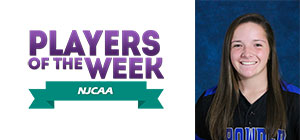 Bailey Buffington
Freshman
Crowder
Buffington improved to 10-0 on the season, going 3-0 last week. Overall she threw 16 innings while recording 20 strikeouts.