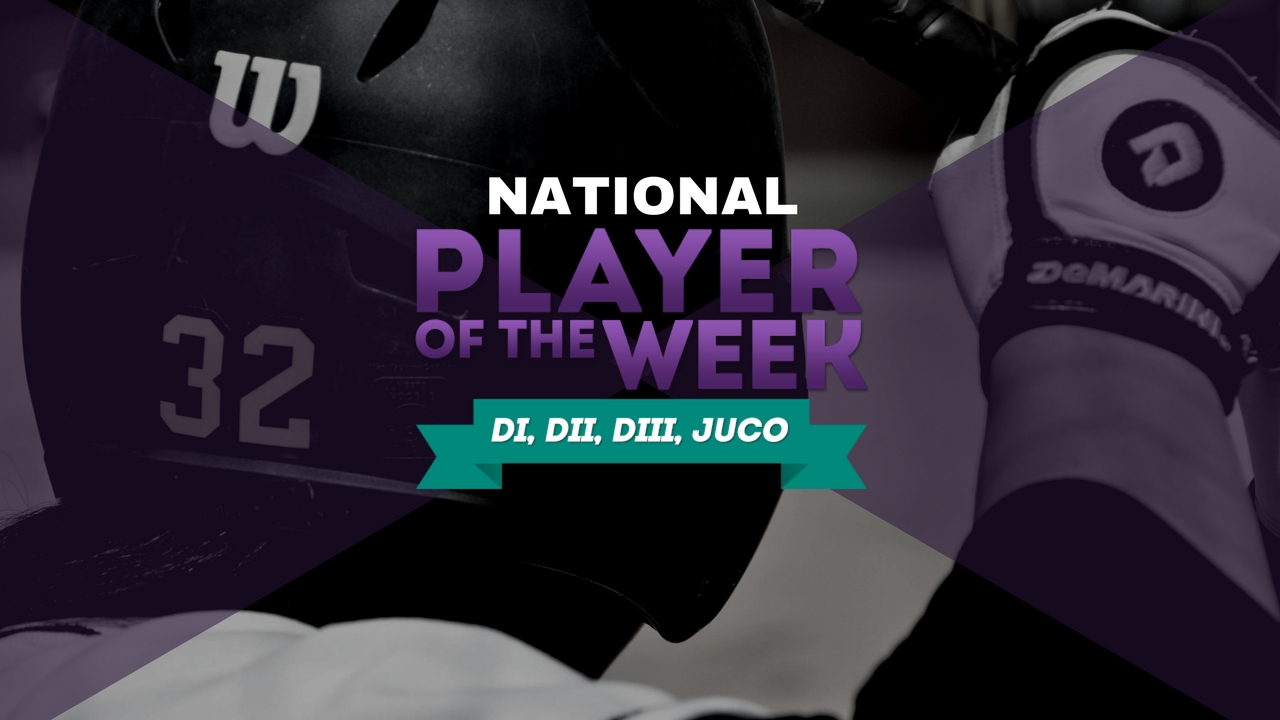 Fastpitch News has released its March 19, 2019 College Softball Players of the week awards. All nominations will be considered and are due each Monday by 3:00 pm eastern time. Please submit to rankings@fastpitchnews.com for review.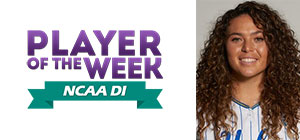 Rachel Garcia
Junior
UCLA
For the second time this year, Garcia earns this honor. Last week against Washington she went 6-10 (.600) with six RBI's five runs, two home runs, and a double. That is a solid weekend against one of the better pitching staffs in the country.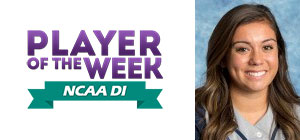 Brooke Yanez
Sophomore
UC Davis
Yanez was impressive from the circle this past week posting a 3-0 record that was highlighted by a seven-inning perfect game on 3/12/19. For the week she allowed zero earned runs, just three hits and struck out 26 over 19.1 innings of work.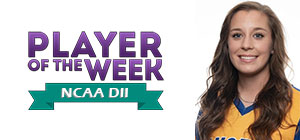 Courtney Barnhill
Junior
Angelo State
Barnhill was a spark for the Angelo State offense. She went 8-13 (.615) this past weekend. Of her eight hits, six went for extra bases. She hit three home runs, two doubles and a triple resulting in nine RBI's and eight runs.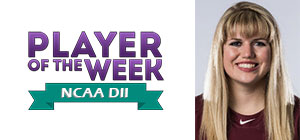 Madison Hagood
Senior
Oklahoma Christian
Hagood had a strong week posting a 4-0 record. The senior worked 20 innings total allowing just one earned run while striking out 21 to improve to 10-2 on the season.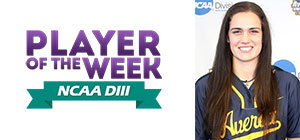 Hannah Thompson
Freshman
Averett
Thompson is coming off a strong week at the plate going 15-25 (.600). She had two home runs, four doubles and 10 RBI's while scoring nine runs.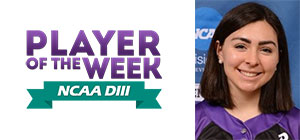 Emily Pater
Freshman
Kenyon
Consistency led Pater to a 3-0 week. The freshman went 18 innings while striking out 13 to just two walks. She also only allowed two earned run on the week.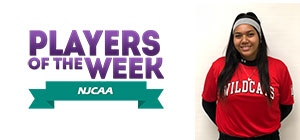 Sala Veu
Sophomore
North Dakota State College of Science
Veu was solid last week going 10-16. The sophomore had three doubles, three stolen bases, and a home run. That was all good for two runs and four RBI's.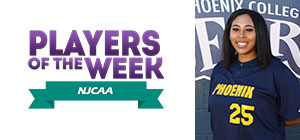 Brianna Hardy
Freshman
Phoenix College
Hardy was lights out last week posting a 2-0 record. The first year players also recorded a no-hitter. In 10 total innings of work, she allowed just one hit, zero earned runs and had 24 strikeouts.