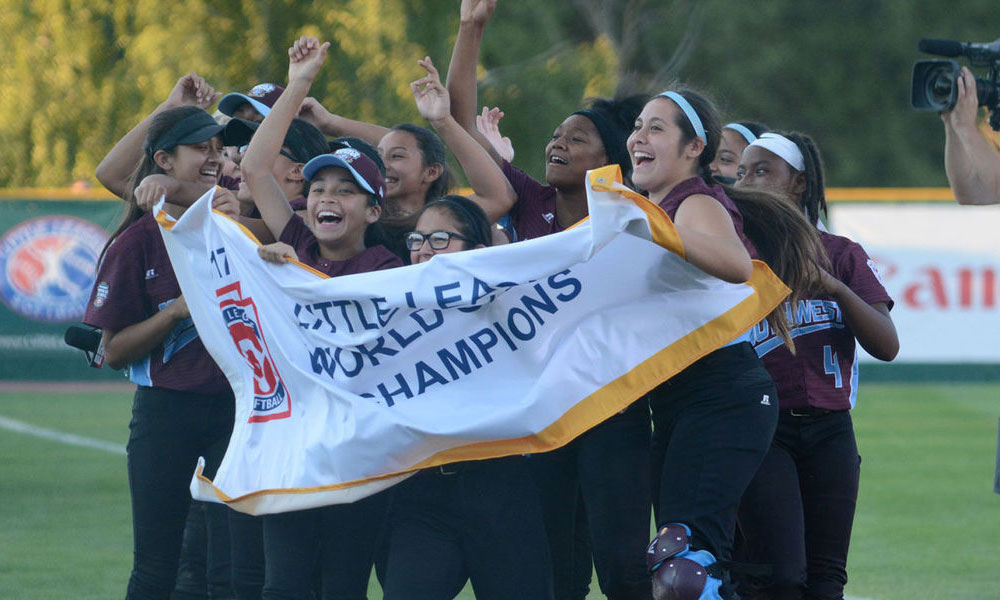 ESPN2's broadcast of the Little League Softball World Series Championship game between North Carolina and Texas on Wednesday night garnered 360,000 viewers according to ShowBuzzDaily.com. 
That is almost twice as many viewers as ESPN2's telecast of the Little League Softball World Series Championship game in 2016 which it garnered 193,000 viewers according to SportsTVratings.com.
To put the Softball broadcast numbers from Wednesday night into perspective. It was the most-watched television program on ESPN2 on that day, and It more than doubled the viewers of ESPN2's WNBA telecast between the Los Angeles Sparks and Washington Mystics which had 170,000 viewers.
The numbers continue the trend of growing viewership numbers for the sport with College Softball numbers viewers this past season up from the previous season. ESPN's broadcast of the gold medal game between the United States and Japan in the World Cup held in Oklahoma City on July 9th won by Japan had 476,000 viewers. This was the first of a multi-year agreement between ESPN's and USA Softball to televise games from the World Cup.
This year ESPN expanded coverage of little league softball airing games on the weekend of July 4-5 from Kirkland, Washington for the  Junior League Softball World Series. This week's coverage of Little League Softball World Series from Portland, Oregon carrying seven games on ESPN, ESPN2, ESPNU, ESPNews as well as the ESPN watch app.
It is another sign that the popularity of the sport is growing and coverage of the sport is growing beyond just college softball. Recently this was one of the topics that were discussed on the August 14th edition of  "In The Circle on Fastpitch News" with guest Amanda Scarborough who was part of ESPN's coverage of Little League Softball World Series in Portland, Oregon working with Courtney Lyle, Michele Smith and Holly Rowe. Scarborough discussed the growth of the game's coverage in television and interest as well as her thoughts on youth softball.