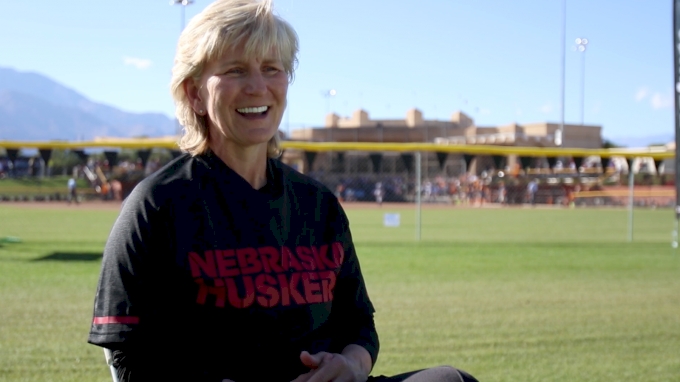 Nebraska Athletics Director, Bill Moos, has announced the immediate reinstatement of 27 year head coach, Rhonda Revelle, in a statement to the press.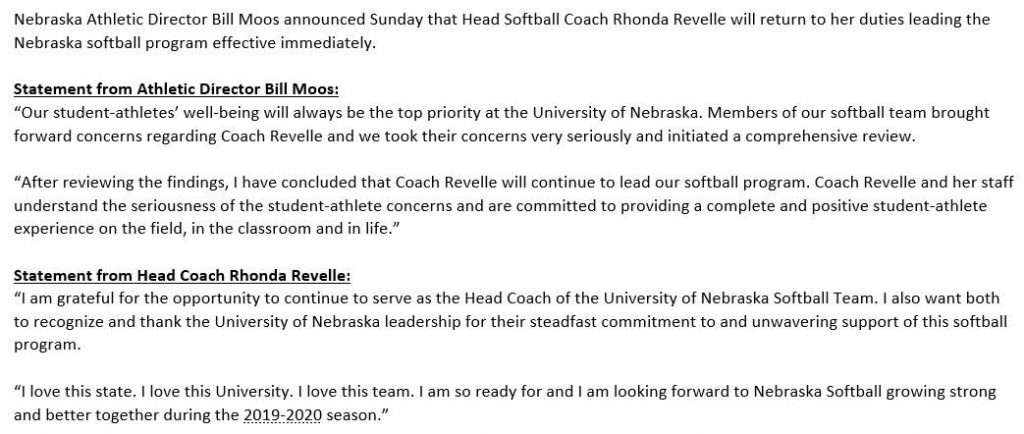 In July we reported that Revelle had been placed on paid administrative leave until an investigation could be conducted. Nebraska's administration cited that student-athlete(s) expressed concerns following the 2019 season but have not provided any specifics into what exactly has been investigated.
The apparent accusations and administrative action prompted an outcry of support from Husker alumnae, peers throughout the coaching ranks, media professionals, fans, and more anchored by the hashtag, "#StandWithRhonda".
Revelle was not on the recruiting trail this summer while associate head coach Lori Sippel oversaw daily tasks. Sippel and assistant coach, Diane Miller, both conducted recruiting trips, visits, and camps as normal.

During her 27 seasons, Revelle has posted a record 989-568 and is one of 30 coaches in Division I history to surpass 900 career wins. She was inducted into the National Fastpitch Coaches Association Hall of Fame in 2010.

Fall semester at Nebraska begins tomorrow, August 26th.