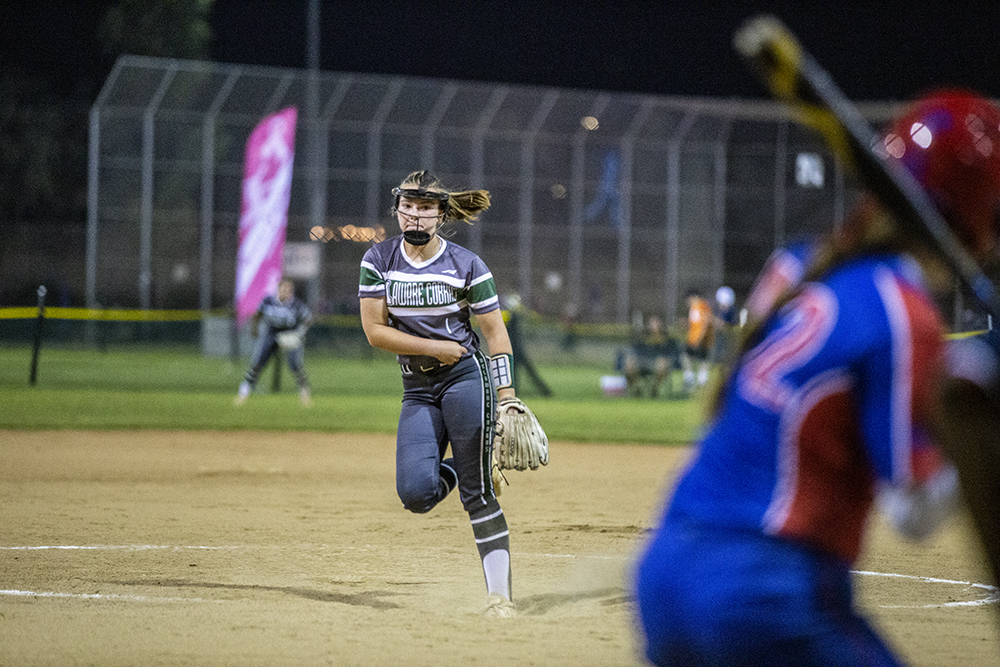 In the spirit of Halloween let's look at some of the "scariest" pitchers in the club game right now!
PITCHERS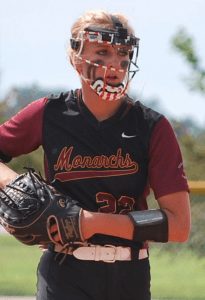 Jordyn Bahl, 2021, Oklahoma
Coming off one of the most impressive campaigns in Nebraska High School history (posting a mere 0.15 ERA in 139 innings), Bahl just continues to get better and better. One of Oklahoma's newest commitments, she had a busy 2019 summer after announcing her decommitment from Nebraska. She dominated at some of the country's biggest events including the 16U PGF Premier National Championships. On the mound Bahl is confident, loose, and visibly thrives on all the pressures and duties that comes from being an "ace arm".
Devyn Netz, 2020, Arizona
A member of So Cal Athletics Richardson, Devyn Netz is as steady as they come. This past summer at the 18U PGF Premier Nationals, Netz left everything on the field and willed her team to a third place finish; throwing 47 of the Athletics' 49 innings, including a 14 inning marathon in the bracket championship game. Netz is a machine with a unique ability to simply keep on throwing.
Alex Salter, 2020, Alabama
This past summer not many knew how well the reigning 2018 PGF National champions would fare with so many of their athletes playing for various Team USA squads. But when the Georgia Impact and Alex Salter arrived at Huntington Beach, none of that mattered and the Impact charged toward a runner-up finish. A huge part of that success was Alex Salter who during the championship game versus a lofty Athletics-Mercado offense held them to a mere three hits. Her movement and ability to change speeds coupled with her mature poise in the circle puts her on another level. Alabama fans have so much to look forward to when Salter joins the staff in 2021, especially behind Montana Fouts.
Keagan Rothrock, 2023, Florida
One of the co-aces for the dominate 14U Mojo-Fischer team, Rothrock is incredible and she isn't done yet! Simply put, this kid throws gas and there is so much more room for her to continue to develop and grow. Couple that raw talent and time with her work ethic and buckle up, it very well could be "Rothrock's World" and we're all just living in it.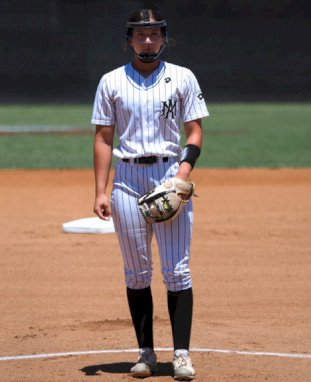 Allison Royalty, 2020, Arizona State
Don't forget her name as Athletics-Mercado's Allison Royalty will be dominating collegiate softball headlines very soon. At the 2019 18U PGF Premier National tournament Royalty dazzled and she took the entire week by storm. She has incredible command of her pitches including a strong offspeed that really throws opponents for a loop. Royalty, with the help of renowned pitching instructor Bill Hillhouse, has mastered her "go-to tools" instead of just averagely throwing 4-5 pitches; something that may seem obvious but can actually be rare to find. She is on a different level of competitiveness with a work ethic and poise to match.
Layna Gerhard, 2024, Uncommitted
Pro tip, keep your eyes and ears open for Layna Gerhard. We watched her compete at PGF Premier 14U for the Delaware Cobras this past summer and couldn't get a enough! She is extremely talented and will surely be making waves nationally in no time. Gerhard has joined the NJ Intensity so expect to see more of her very soon. Her offspeed is nasty and the velocity is there especially for a 2024. There is a lot of time for her to continue developing and we're excited to see how she improves.
Brinkley Kita, 2022, Uncommitted
Watching Brinkley Kita work in the circle is something to marvel at, especially her devastating offspeed. She also has a number of other strong tools at her disposal that makes her extremely hard for opponents to figure out. She plays for the Illinois Chill and has started turning many heads, stay tuned, you'll be hearing more from her soon.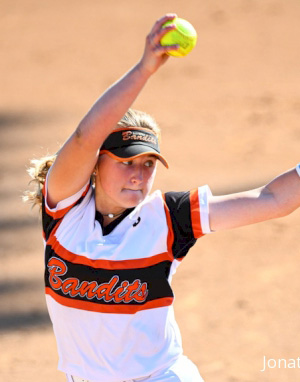 Regan Krause, 2020, Stanford
In one of the better storylines of the 2019 PGF Premier 16U tournament, Regan Krause carried a majority of the duties in the circle for Bill Conroy's Bandits squad. However, it wasn't always "sunshine and rainbows" for Krause and the Bandits 16U group as Krause had expected to be apart of the 18U team but Coach Conroy convinced her to stay with 16U with the promise of winning a National Championship. Luckily for all involved it worked out and Krause dazzled the entire PGF tournament. She is intense, poised, and wants the ball in the biggest of moments. Couple that with her velocity and nasty drop ball and good luck!
–