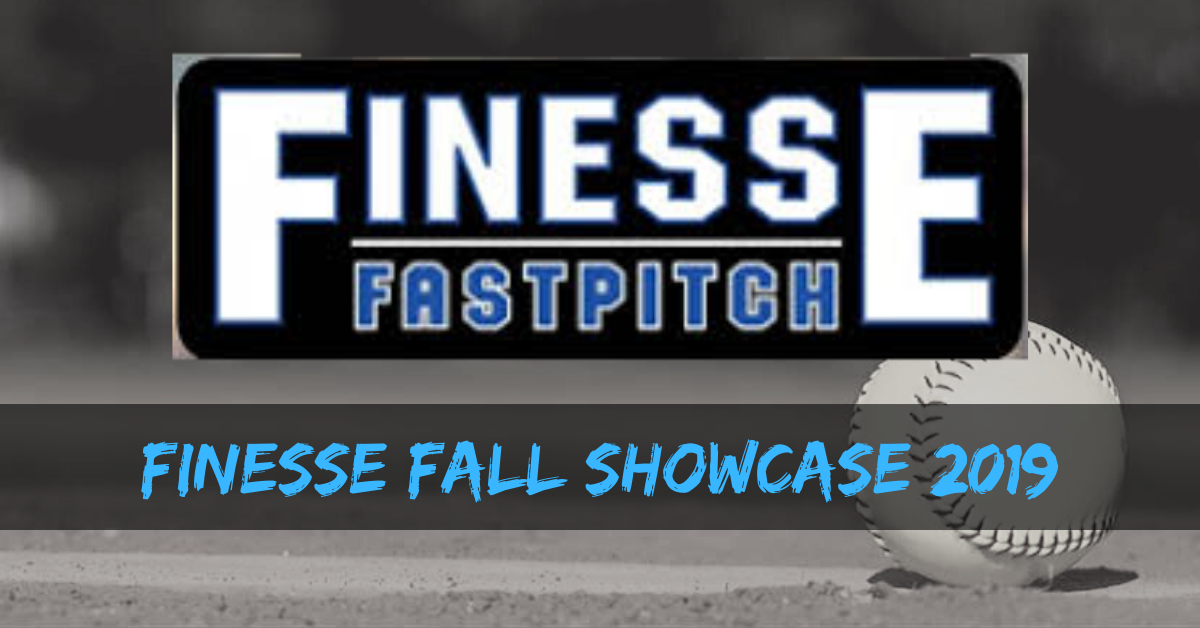 A smaller event that packs a big punch, the Michigan Finesse are hosting their annual Finesse Fall College Showcase this weekend in Ohio! This showcase is a five game guaranteed with three pool games and bracket play. You can find the schedule, here, and let's take a look at the tournament field!
14U
The 14U Division has some really exciting athletes and teams starting with Finesse Dreher/Bressler and Beverly Bandits Yates.

For Yates squad, a few names to remember include Addie DeLong (2024, 3B/UTL), Haley Ferguson (2024, P/2B), and Izzie Wilson (2023, OF/UTL). However, most all of this roster is impressive and will pull eyes through the recruiting process.

Finesse played a tough schedule last summer against stiff competition. It will be exciting to see how they come out this fall with another year of experience under their belts.

The 14U Division also welcomes the Ohio Lasers, the Ohio Hawks, and the Ohio Outlaws creating a strong regional event we are excited to follow.
16U
16U is the largest division of teams and pulls some talented programs making for a fun weekend of ball. Some eye catching teams include Finesse Dreher/Lesko, Indiana Magic Gold Boteler and Bay, Beverly Bandits Richards and Helbling, and Outlaws Premier Schmeiser.
INDIANA MAGIC
Boteler and Bay are both 2019 FPN Super 60 programs in the 14U division and are moving up this fall. These are both talented teams and it will be exciting to see how they begin adapting to the 16U level. For Bay's squad, they are coming off a 17th place finish at PGF 14U Premier Nationals. Keep an eye on Ella Whitney, a 2022 pitcher and first baseman who is committed to Kentucky. Karissa Hamilton (C/OF, 2022) and Haley Wilkerson (3B/C, 2022) are others to watch.
For Boteler, Kylie Eads leads this squad. The 2022 all-around athlete and utility carries a large portion of the pitching duties. She has strong movement and control coupled with speed and has pulled the attention of countless programs.
OUTLAWS PREMIER
A 2018 Super 60 14U program, the Outlaws have continued to improve and are a very strong regionally. Last summer they competed at IDT and TCS Summer Nationals.
BANDITS
Coming off a fantastic weekend and a runner-up finish at the PGF Shooutout, Bandits DeMarini Helbling are poised to take a run at the title this weekend. Oh! And they were down four of their players last weekend. We caught up with head coach Matt Helbling about his team's performance, here.
FINESSE DREHER/LESKO
Always a solid squad, the hosting team deserves some love and has a number of nice tools on their roster. Watch out for Lauren Curry, a Northwestern commit (2021), Jenna Blevins (2021), Samantha Sutton (2021), and Mandy Esman (2022).
18U
The smallest division of the event, there are some exciting teams in the mix. Turnin 2 – Pezzoni was a 2018 Super 60 16U squad keep an eye on Caitlyn Kowalski (2020, P) a Bucknell commit, Katie Sexton (2020, C/INF) a Central Michigan commit, and Jenna Kill (2020, INF) a Toledo commit.

We are also excited to see how the Ohio Lasers fare as they are typical a strong regional program with some good Midwestern talent.

Next we have the Finesse's national team: Finesse Dreher/Kilburn. Keep an eye on Ashley Miller a 2020 graduate heading to Michigan State as well as two Davenport commits, Sarah Kopp and Kaycee Loehr.

Finally, and maybe the favorite to take home the championship, is Bandits Dorsey. This team is loaded from top to bottom with many athletes heading to DI programs across the country. Keep a close eye on talented uncommitted players: Lauren Sackett (2021, P) and Kami Kortotrax (2021, SS).
TELL US ABOUT YOUR TEAM!
Help us learn more about your squad and the talented athletes on your roster! Do you have a GameChanger profile? E-mail us some information at mkyllokittleson@fastpitchnews.com