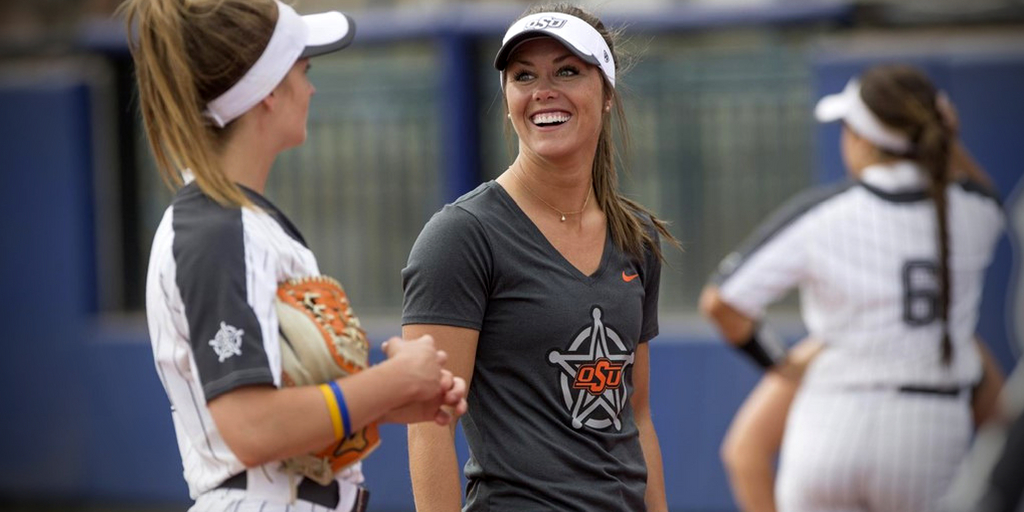 While all the attention is on Texas hiring Mike White. Here some of the coaching moves that happen over the last week.
George Washington Not Renewing James DeFeo 
Despite a school record 33 wins in 2018, George Washington announced on Tuesday that Head Coach James DeFeo would not be retained after just two seasons at George Washington. No reason was given in the press release. DeFeo arrived at George Washington in August of 2016 after serving as head coach at Mercer for six seasons, where he posted a 147-134 record. DeFeo led the Bears to back-to-back conference championship game appearances in 2014 and 2015, marking the first such accomplishment in program history. An Immediate national search is underway.
Southern Utah Fires Tom Gray
On Friday Southern Utah announced the firing of Head Coach Tom Gray after four seasons as Head Coach. Southern Utah went 9-38 in 2018.
James Madison Extends Loren LaPorte 
James Madison rewarded Head Coach Loren LaPorte with a 4-year extension that will keep LaPorte through the 2022 season the school announced on June 19. LaPorte took over as Head Coach last fall after Mickey Dean left for Auburn in September. She led James Madison to the CAA Regular season championship and the NCAA Tournament going 43-14 on the season. She was able to do that despite losing star player Megan Good for the season with a knee injury before the season started.
Lamar Hires Amy Hooks 
There was another hire in the state of Texas this past week. Lamar hired Amy Hooks as their new Head Coach last week. Hooks was an assistant coach at Northwestern State helping them make NCAA Tournaments in 2013 and 2014.  She is a former Texas Longhorn who also played in the NPF for the NY/NJ Comets & Carolina Diamonds. Hooks takes over for Holly Bruder who was let go in May after a 28-28 season. Bruder and Lamar are currently in litigation.
Wally King Stays as Furman Head Coach
After spending the 2018 season as the interim Head Coach at Furman, Wally King will be the Head Coach moving forward. King led the Paladins to a 41-15 season after taking over for Kyle Jamieson who left Furman to become an assistant coach at Clemson. King joined the Furman program in the summer of 2017 as an assistant coach after being at South Florida in 2017 in the same role. He was also the Head Coach at Ferris in 2016.
Saint Mary's Fires Jessica Rodgers 
On June 12th, Saint Mary's announced they had parted ways with Head Coach Jessica Rodgers after 13 seasons. Rodgers won 280 games during her tenure. She spent over two decades in the program as she was an alum and assistant coach before taking over as Head  Coach. The Gaels went 15-34 in 2018 finishing near the bottom of the WCC.
Alex Jones Hired As an Assistant at Utep
Utep hired former Kansas stand out Alex Jones as an assistant coach. Jones spent the past season as a volunteer coach at Oklahoma State. Earlier this season during Oklahoma State's road trip to play Wichita State in a midseason matchup. Jones threw out the ceremonial first pitch of the game and was surprised with an on-field proposal by now-fiancee Remington Rebstock.
Rebstock currently serves as the cornerback's coach for the UTEP football team.
What to Look for This Week 
Things to look for this week is potential hirings at Louisville, and Hofstra.
Louisville has been searching for their second Head Coach in program history since June 5th when Sandy Pearsall announced her retirement.  Hofstra has been looking for a new Head Coach since May 26th when Larissa Anderson left the Pride to become the new Head Coach at Missouri. Expectations are that we should hear from both schools this week on a hire especially with the urgency of this week being one of the biggest recruiting weeks of the year with everyone going to Colorado to recruit.