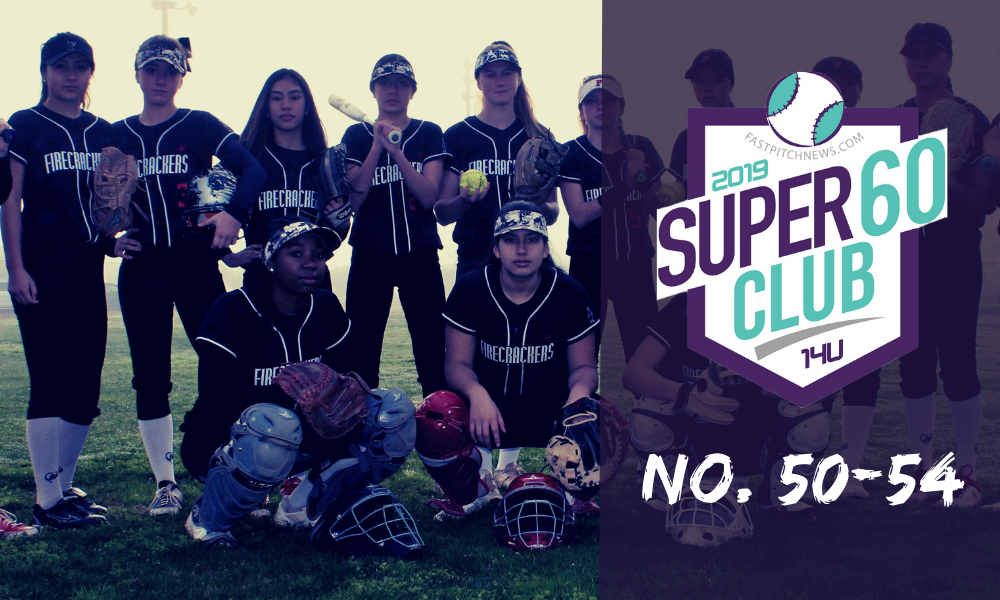 With the release of our 2019 Super 60 14U teams, we are breaking down and highlighting each of our ranked teams, their successes, impact athletes, and more.
All programs were attempted to be contacted to the best of our ability. We understand sometimes e-mails get misplaced, forgotten about, don't end up in the right place. To contribute more information, submit a photo, or help with a correction please contact us at support@fastpitchnews.com we would love to hear from you!
Keep reading with special discount code RANKINGS for 25% off your subscription!
No. 50 – NC Firecrackers Mettler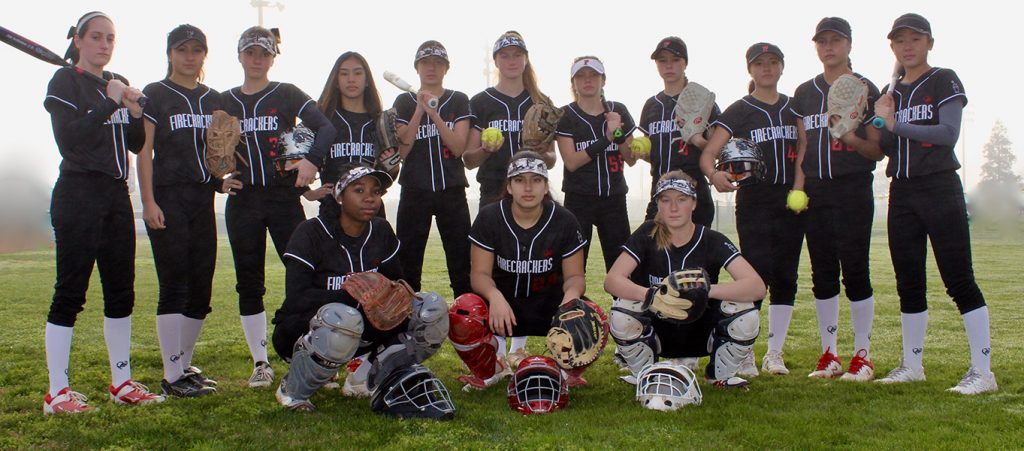 A team that has climbed the ranks and only continues to improve, NC Firecrackers Mettler is a team that was starting from scratch back in 2016 but is taking over!

FPN: Can you share with us a little bit about your team's season? Big successes, things you were most proud of, etc. 

Coach Greg Mettler: Recieved a pre-season invite to PGF Premier and finished 17th there. Also competed in Power Pool play at Sparkler Jr. We were actively followed by over 30 major colleges and hold a team GPA of 3.85

FPN: What was your favorite match up/game/moment from the summer? 
Coach Greg Mettler: We played some amazing teams this summer but the one game that stands out in my mind is our second round game in the PGF Winners Bracket vs. Illusion Premier.  We won the game 1-0 behind an amazing six inning start from Hope Jenkins (two hits, seven strike outs) and a strong seventh inning thrown by Brooklyn Heffernan. In the third, Jayden Bayani ends the top half of the inning with a diving catch in the right center gap. Then, in the seventh, we have our 2-3-4 batters up. Morgan McMillan walks, Addie Mettler sacrifices her to second and Jackie Alday rips a walk off double. It was a true team effort.

IMPACT PLAYERS:
Addison Mettler 2023 C/3B: Has been labeled as five tool player with power speed, avg, glove and arm. Older sister played at UVA. Top schools are UCLA, Washington, Oklahoma, Oregon, LMU and Texas A&M. 4.30 GPA, .446 batting average, five home runs, 34 RBI, 24 runs.
Allison "Gator" Robinson, 2023 SS/Util– One of the most instinctual shortstops I have seen or coached in my 14 years experience. She is a true up and comer that is only going to get bigger and strong to go with high softball IQ. 4.0 GPA and started every game at short stop and held a .945 fielding percentage with seven double plays.  Top Schools are Oregon, Washington, UCLA.
Hope Jenkins 2022 P/1B– Hope not only commanded the circle when pitching she also contributed with her bat. 3.5 GPA .426 avg 5HR 32RBI. Top schools are South Carolina, Oregon, Boise State and UCLA.
Jackie Alday 2022 C/3B/1B- Power hitting catcher and corner who also hits for avg. Incredible team player, lead the team in squeeze bunts as well as tied for HR lead at five. 4.0 GPA, .388 avg, five home runs, 27 RBI. Top school is Cal Berkeley where her mom attended.
Brooklyn Heffernan 2022 P-Gutsiest pitcher I have coached in a long time.  I threw her into more bases loaded situations that she pitched us out of that I care to admit.  Incredible work ethic that has paid off.  Freshman year in high school she was Co-League MVP for her team. Nickname is "Baby Bull" due to her incredible tenacity.  3.60 GPA
"We are Firecrackers through and through. Tony Rico and Sean Brashear have been huge supporters for us even though we are based out of Northern CA.  We are moving up to 16U this year," said Coach Mettler.
No. 51 – Lady Dukes Lamar
Representing the east coast, the Lady Dukes hail from North Carolina and recorded impressive finishes at PGF Premier Nationals (17th) and TC Nationals (9th). The Dukes are comprised of both speed and talented that turns head across the country with many of their athlete committed to top programs while others are attending camps and visits.

IMPACT PLAYERS
2022 – OF – Brijanna Burnett
2022 – Emma Wyman
2022 – Allyiah Swiney
2023 – Olivia Duncan
2023 – Zoe Yaeger
2024 – MIF/UTL – Jordan Lynch
2024 – 3B – Layla Lamar
No. 52 – Texas Glory Naudin
Naudin's squad played another busy and highly challenging schedule this summer picking up notable finished such as ninth at IDT, 49th at PGF Nationals, and winning Top Gun earlier in the summer.
No. 53 – Universal 2023
Coach Michael Faulstich's team was extremely well balanced in all facets of the game and played another challenging schedule this past summer. Notable appearances and finishes include 17th at Colorado Power Pool play, 49th at PGF Premier Nationals. They are a close knit group that is only getting better and better at a rapid pace. So far this fall they have started hot winning the Sorcerer Phil Mumma Memorial Tournament and finishing second at the PGF Shootout.

IMPACT PLAYERS
2023 – 2B/OF – Jaedyn White
2023 – MIF/OF – Hailey Stripling
2023 – 3B/C – Makayla Freshour
2024 – C/SS – Shannon Garcia
No. 54 – Utah Fastpitch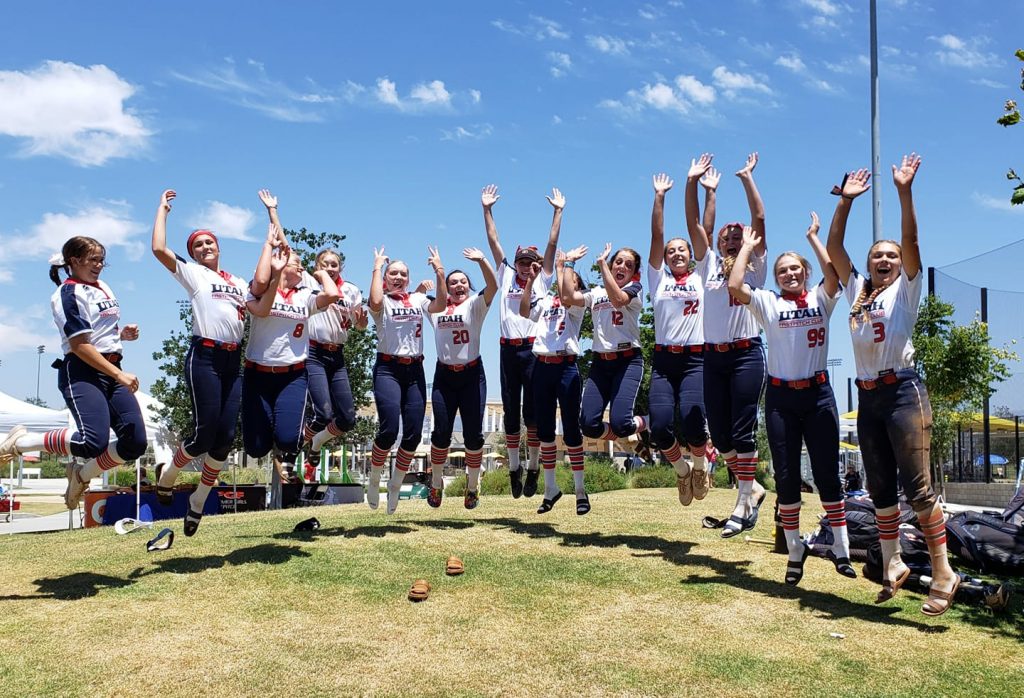 The talent is building and improving through Utah and this team competed hard and represented the state very well. They took third at the Colorado Sparkler Elite Pool and 25th at PGF Platinum. Utah Fastpitch club enjoyed a lot of success this summer and we caught up with Coach Korth following the 16U team's success, you can revisit that, here!